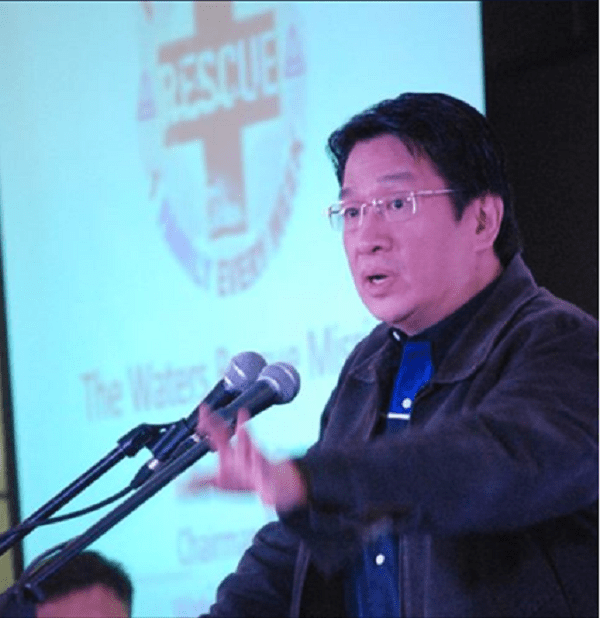 I started a new section in my blog, 'Conversation' series where I interview on-the-street people regarding their work and personal thoughts. There are reflection questions at the end of each article for the readers to chew on for individual learning.
For my first interview, I talked to an Uber driver-entrepreneur on my way to the airport in Boston last April 6, 2017. In this second conversation series, I was inspired to Interview a spa therapist after I watched a few episodes of the Netflix series 'The Client List' which featured actress Jessica Love Hewitt as a masseur who kept her tip money in a plastic container inside the refrigerator.
I visit different spas to get foot massage quite often, usually immediately after a training session where I get some rest and relaxation after standing the whole day as a speaker or facilitator. In my last visit to a spa, I decided to interview my therapist.
There are several types of spa. The five-star types are located inside 5-star hotels. Some in class AB malls where an hour's charge would normally be in the range of P800 to P3000. I try those occasionally and even bought some gift certificates for my wife, daughter and sisters a few times.
On the other side of the spectrum are massage centers that provide reflex massage, typically priced in the range of P250 (the Thai massage type) to P500 (the Chinese massage type) minimum per hour. There are many types in between. In fact, Dr. Nol Montalbo's Mont Albo offers a P55 express massage for 10 minutes
Strictly speaking, A spa must have wet facilities (showers, jacuzzi, sauna) in contrast to most of the massage centers that do not provide these.
The day spa in Quezon City where I interviewed my therapist has wet facilities and has a range of services from foot massage in a public room, shared with 3 others, priced surprisingly low at P250, to an exclusive couple's room with shower at P850 an hour. They also have other 'salon' type services like manicure, pedicure and facial. My therapist (let's call her Ms. N) was kind enough to share information while giving me a massage. I found her to be quite intelligent, as it turned out she has recently finished a caregiver course and hopes to land a job abroad.
Dislikes:
I asked Ms. N what she did not like about her job as spa therapist and she gave the following answers:
1. No fixed salary (unlike those in 5-star) as she is on commission basis making P70 to P80 per client regardless if client availed of P250 or P850 services. In fact, their commission used to be P100 per client but was reduced by her outlet manager due to bad business conditions.
2. Their outlet manager does not allow cash advance, which is needed as she sometimes has less than 3 clients a day. Their daily guaranteed allowance of P80 is given only twice a month in case they have no client for a day.
3. Sexual harassment of some of their male clients who tend to touch them without permission.
4. Hard to have a love relationship because the partner may not understand her job.
5. The social status of a massage therapist is not high.
Wish list:
I asked what her wish list would be and she shared the following:
1. More clients. The only way to earn a decent amount is if their spa is also attracting new customers, not just relying on returning customers as some of them have already transferred or probably found a more convenient location. Having more clients also helps since about 25% do not give tips so a bigger base would help.
1. Renovation or at least repainting of their outlet. One client even complained of seeing cockroaches before their pest control recently. If there won't be new customers, at least this will help maintain existing customers.
2. Appreciation for good work like annual groceries during Christmas time.
3. Bonding activities like an outing so there are faster ways to patch up miscommunication with fellow workers.
4. A way to help control her expenses to save money from tips.
5. A more equitable commission depending on the value of services availed.
Likes:
On her likes, she cited the following:
1. Good tips from appreciating customers.
2. Good relationship with most of her co-workers.
Overkill:
I asked if there is any overkill or situations or practices that she think should be stopped. She paused and shared two but cited that they have already gotten used to it.
1. Time card
2. Penalty for tardiness (an amount is deducted, given they are on commission basis)
Q1: If you are the owner/outlet manager,
A) what can you do to attract new customers?
B) what can you do for existing customers to keep returning?
C) How can you make the situation equitable for the company and for the therapists?
Q2: If you are a banker,
A) what innovative product can you launch to help the spa therapist save money?