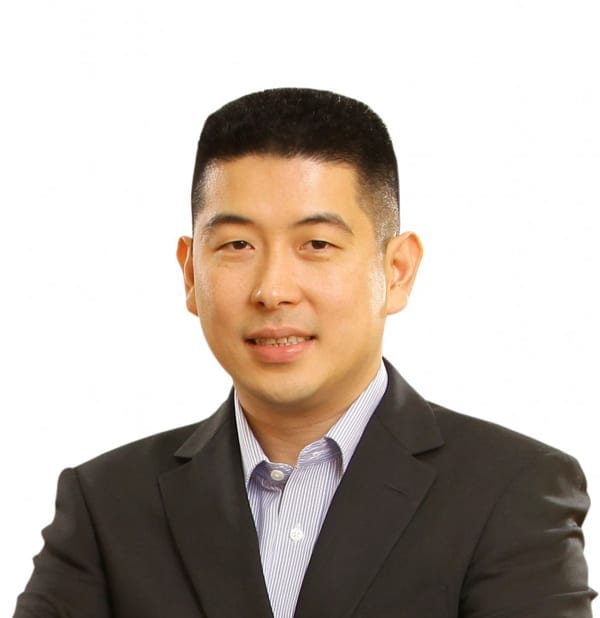 Edgar Sia II, better known as Injap, started Mang Inasal in Iloilo City in 2003. For his successful expansion and pioneering concept of the Filipino barbeque fast-food chain, he was awarded, among many others, the Mansmith Young Market Masters Award (YMMA) in 2009. In 2010, Jollibee acquired 70% of the company for P3 billion. Injap then focused on another start-up, Double Dragon Properties, which became listed in the stock market in 2014 for P2 a share. Today, it is trading over 10 times its IPO price. At 38 years old, Injap is the youngest in the Forbes list of richest people in the Philippines with an estimated net worth of over US$390 million, making him a certified entrepreneur rock star. Injap shares his insights about what he looks for in a business.
Q1: Among the major fast food chains, Mang Inasal is the only one offering grilled chicken. Why is there no other major grilled chicken fast food?
A: Because the fastfood industry is a very crowded and hyper competitive industry, and usually when a fastfood category is already dominated by a strong brand, it's already very difficult to penetrate and compete in the same category. In the Philippines, there are a total of 6 major fast food chain brands, (those with over 200 stores each and those that serve the mass market ) these fast food brands are Jollibee, Mang Inasal, Chowking, Greenwich, McDonald's, and KFC. All the other 5 brands are already in the Philippine market for more than 25 years founded in the 1970s and 1980s except for Mang Inasal which was only founded in 2003. For decades, no other fastfood brand was able to penetrate the hyper competitive fastfood industry in the Philippines except for Mang Inasal because at that time there was a vacant category for Filipino grilled chicken fastfood. So at that time in 2003 after identifying that the Filipino grilled chicken fastfood category was vacant, we immediately came up with the business model and then worked on its rapid expansion to quickly fill up and secure the once vacant grilled chicken fastfood category.
Q2: You set up a real estate company a year before selling 70% of Mang Inasal to the Jollibee group. What opportunity did you see in building community malls, now known as City Mall?
A: DoubleDragon Properties Corp was formerly Injap Land Corp., started in 2009 as a wholly owned subsidiary of our holding company Injap Investments Inc., and was renamed "DoubleDragon Properties Corp" in 2012 after we partnered with the Jollibee Group family. Initially in 2009-2011 our developments was just focused in Iloilo City, but in 2012 after the company became DoubleDragon Properties Corp, Mr Tony Tan Caktiong and I have agreed to partner to exponentially grow DoubleDragon to eventually make it a formidable property company in the Philippines, and so we looked for opportunities with big potential in the property sector that we can scale up, and we eventually we have decided to make the rollIng out of 100 CityMall community mall as our flagship focus. Our projects in Metro Manila, the DD Meridian Park, Dragon8 Mall and Jollibee Tower is expected to contribute 300,000 square meters in our leasing portfolio, and the 100 CityMall projects in the provincial sites is expected to contribute a total of 700,000 square meters of leasable spaces.
We are currently focusing on community malls because we can see the upcoming shift and evolution of the provincial traditional retail trade to modern retail. CityMall is our concept that will provide the venue for that shift. We have designed CityMall to allow the modern retail to flourish, and become the main beneficiary of the retail evolution and exponential growth of the provincial consumers in the country.
Q3: What motivated you to enter the hotel business with Hotel 101 and Jinjiang Inn? I understand that you are now building 1600 of your target 5000 rooms.
A: There are two industries that I have a strong confidence in, consumer market and tourism market. I am one in the belief that our country is nearing the big incline in the consumer and tourism industries.
Q4: Sales of Mang Inasal has gone up 2.5 times since the Jollibee Group took over 5 years ago. This is despite increasing the number of stores by only around 30% in the same period. When do you think entrepreneurs should consider partnering with new investors?
A: When Jollibee acquired Mang Inasal 5 years ago, Mang Inasal at that time in 2010 had 330 stores across the country, to date there are already 456 Mang Inasal stores nationwide.
Systemwide sales revenue continued to grow exponentially to P10.7 Billion pesos last year (2014), and revenues is expected to further grow this year (2015).
I think the synergy that was created by the partnership with Jollibee Foods Corp in Mang Inasal have resulted to its overall continued growth.
Q5: Your mindset is about finding competitive advantage with barriers to entry that can last as long as possible. Why should entrepreneurs think of this?
A: I personally am a strong believer in embarking only in ventures that is bound to last for a very long time, several generations if possible. And the only way for a business to last that long is if it has competitive barrier. For example in Mang Inasal, it has 4 strong competitive barriers, first is the cost advantage brought about by its scale and volume having over 450 stores nationwide, then its flagship chicken Inasal unique proprietary recipe, it's current strong brand recall, and it's string of store network locations nationwide. These 4 strong competitive barriers makes Mang Inasal's clout in the fastfood market very strong.
The same formula we use with CityMall, we have already started to create enough competitive barrier that will soon make CityMall the most dominant player in the community mall industry in the Philippines.
Q6: Entrepreneurs are now looked up to like rock stars because of people like you. You started as an underdog but now are the most successful among those 40 years old and below. What 3 important lessons can you share to start-up business challengers?
A: I think for my fellow entrepreneurs, first I believe that it is very important that when you start a business, make sure that the business opportunity that you embark on is identified properly. Because no matter how well you manage any business, if the business concept you have chosen is not deep enough to have the potential to sustainably grow really big, it really won't. Then after you have identified your sustainable business concept, it is also very important that you design your business model thoroughly, because no matter how good your concept is, if you did not thoroughly design and thought well about every aspect of your business model, you will not be able to duplicate, sustain and grow it successfully. Once you already have properly identified the sustainable opportunity, it is also very important that you have to be ready to sacrifice and work really hard especially during the start up years, and you also need to have the persistence, discipline, and you have to be very passionate in your execution. Because as a new player, and given the very crowded and current mature marketplace with many strong competition, most especially if you are competing in a traditional and mature industry, you will surely encounter several headwinds along the way, but if you have sheer discipline, stiff persistence, and burning passion inside, you can overcome all the challenges that will come your way.
Also, one very important key is for you to act fast but remain sharp in your calculations, many people can be fast, but recklessly fast. The key to be fast and still succeed is to maintain your sharpness, and keep yourself updated with what is happening in the grassroots so you know the real pulse on the ground, and it is also very important that you continuously nurture your business spectrum, as an entrepreneur to have the ability to carry your start-up to large scale in a short period given this mature business landscape, to successfully compete, it is important to have a good width and depth on the major aspects of the business, from sales, marketing, accounting, construction, governance, negotiation, and finance. Having some depth of understanding in all these important business aspects will enable you to make correct decisions faster and will give you the competitive advantage to navigate your business venture successfully.
Also as business builder, seeing both the big and small picture is essential, while it is important to be able to set a clear longterm vision, you also have to couple it with the ability to dissect and understand the nuts and bolts of your business model, thoroughly understand the industry you are in, and passionately execute the vision that you have set out.