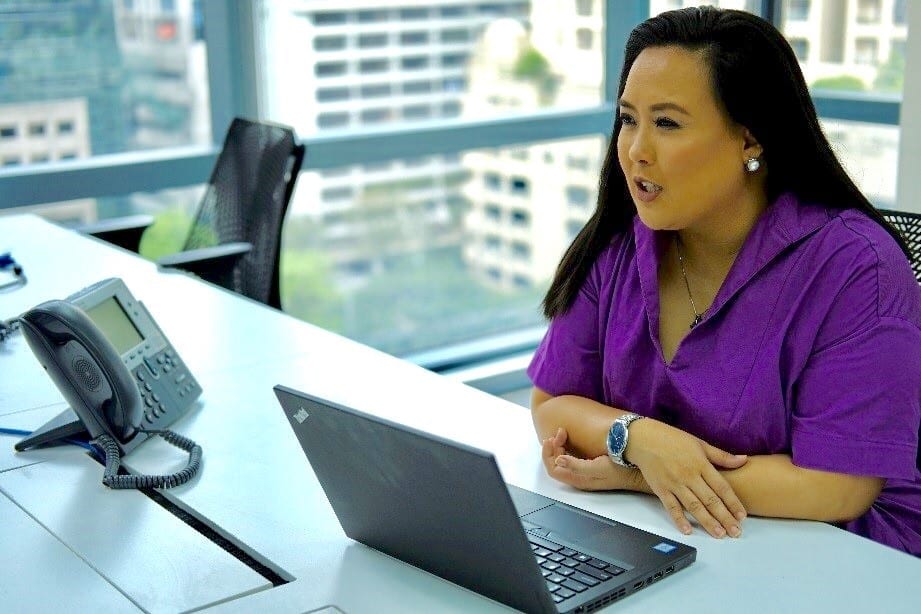 Kantar is one of the world's leading data, insight and consultancy firms with 30,000 employees providing inspirational insights and business strategies for clients in 100 countries. Kantar is part of WPP and its services are employed by over half of the Fortune Top 500 companies.
Ria Vita Puangco is Kantar Added Value Philippines Managing Director. She started her communications career as a strategic planner for advertising before entering market research and brand strategy. Her consulting work spans across various industries and categories as well as LGUs, non-profit and multilateral organizations. She has worked in key Asian markets such as, Indonesia, Vietnam, Thailand and the Philippines. She shares her insights on how to market ideas in the Philippines.
Q1: What should every marketer know about the Filipino consumers?
A: For one, digital and mobile use is widespread across SECs and age groups. Usage is also evolving; it is a live experiment. Consumers will teach us how they will use technology the best.
Second, there seems to be a strong return to morality and family values, centered around togetherness and family bonding. We continue to respond to emotionality. However, there appears to be a stronger need to connect on a person-to-person level as opposed to encouraging belongingness to a big group.
Thirdly, touchpoints are ever more important. People now experience life in key moments and are able to create immediately a repository of artifacts that can recall those feelings and multiply them across their communities and tribes. For brands, presence in those moments should be matched with strong relevance. What you can do for them in those moments is elevated by what you stand for.
We recommend to our clients that they must let consumers tell their stories in those moments where they are and get to know how they feel and what they do.
Q2: What patterns of marketing communications connect with the Filipino consumers?
A: The Filipino audience connects mainly with compelling characters and surprising stories relevant in the everyday.
Characters that people see in communications may also translate into the personality they associate with a brand. Our Brand Lab brings together key players in telling brand stories and helps define go and no-go areas for easy reference in communication planning.
Stories with elements of uncertainty begging to be revealed have been very successful.
Once these characters and stories become situated within Filipinos' own lives, they snowball to their tribes and personal networks.
The newsfeed on social networks has become bible truth to a large segment of the population. The more they are bombarded/exposed to a story, the more the story encourages sharing and discussion, the more people think it is the truth.
Online reviews have become crucial to establishing credibility and reliability.
Q3: What are the new realities on how brands should market their ideas in the Philippines?
A: Reality 1: Consumers expect to act on the information you tell them. Online, the two steps of knowing and acting on the information intuitively flow from each other. You need to get online or get left behind.
Reality 2: Create online ads that are strategically built for the medium from the very beginning. It is no longer enough to simply post an ad for TV into your brand's Fb page or You Tube channel and expect it to engage people. A video for release online must have its own objectives and should be designed for the strengths and limitations of the medium.
Reality 3: Media-based communication is no longer enough to make them love you. Experiential marketing is on the rise. Devising activation that will allow for a 'moment' to happen between your audience and your brand might become a strong expectation in the future. This might also be an effective way to introduce new technologies and brand innovations without alienating loyal customers.
Reality 4: Agility beats perfection. When an opportunity presents itself, marketers have to think on their feet to catch it. Here we can cite Aldub and Pokemon Go as two separate but indicative phenomena. The brands that succeeded in using these to the fullest were the ones that were first. Also, high impact does not necessarily mean the effect will be long-lasting. Initiatives that take advantage of these phenomena should be related to immediate results. Cash in on the trend, and let it go.
Reality 5: Authenticity works, not emotional manipulation. Consumers are now sensitive to messages that seem real and heartfelt but could be inauthentic. Candor is appreciated, expressiveness is seen as a sign of honesty, even in faux pas moments. But it has to be believable from where your brand stands in people's minds.
Q4: What changes in Filipino values have you spotted?
A: More than ever before, Filipinos are highly involved in the national discourse. We are talking about what is important to us as a nation. Despite the fact that we are quite divided in opinion, I believe we are becoming a more conversant Philippines. That said, our shame tendencies are receding. Wala na masyadong nakakahiya ngayon.
People will vent in social media and tell you to your face what they think. Yes, it still has the distance and anonymity of the online world but at least we are expressing ourselves.
Likewise, consumers are no longer shy to affirm good brand experiences or strongly show disappointment. It will make for a more competitive environment for brands, for sure. One tool that Kantar Added Value is bringing here is the Cultural Insights tool, a deep dive into the cultural space for a brand or product. This is especially relevant to categories that have been losing relevance, or leading brands that are strongly under attack from challengers and new entrants.
Q5: When are old ideas best disrupted in the market place?
A: I love how that question is phrased. 'When' should be as soon as there is a new idea that threatens your business. But in truth, it typically happens when somebody else shows you that your old ideas no longer work.
Credible heritage brands are no longer in the strongest position in the market despite their huge distribution and marketing capabilities. The strongest position now lies with the challenger brand because they can easily push the leader heritage brands into an irrelevant space by simply introducing new ideas.
If you are the leader, disrupt your own position. Find a way to infuse your team with the thinking of your competitors, e.g. Some digital firms create their own competitors.
If you are a challenger, identify brand values that the leader cannot claim, and attack from an innovation standpoint. Question the way things are done and find a way of making the experience better for your clients, e.g. BDO introducing banking that goes beyond 3 pm, Uber and Grab vs independent taxi operators.
If you are a new entrant, you need to find an unserved or underserved segment and see how you can help them, e.g. Pawnshops serve the unbanked.
Sometimes, you can find opportunities in studying the consumer segments of the category. Our Growth Finder tool can give clients indications on potential business opportunities that stem from evolving segment needs.
I'm sure there are other ways but these can start off your thinking.
Q6: How can big brands show their authenticity and not be impersonal?
A: Definitely, if people get a sense that you are being manipulative, you automatically lose authenticity.
You may claim authenticity in a variety of ways.
The most common would be provenance or history. Where are you made? How are you made? What was it in your history that connects with your brand values? By buying the product, you can connect to the truth of its heritage.
Alignment of claimed product performance and actual experience also makes a brand feel authentic. Experience includes all the sensorial elements: look, feel, taste, smell, even sound.
Character and personal connection could also make a brand feel authentic. This involves how people connect with the character of the brand and how relevant it is to consumers. Are you reachable for feedback? Can customers actually let you know when they are disappointed? Do you respond quickly to their feedback?
Aside from these, authenticity is also expressed in how you take care of the people in the worlds that you touch. A CSR initiative that creates a junction between employees and customers to answer an urgent social need is very powerful and is the deepest form of authenticity, I think.
Consider also the equities that are already within your brand. Brand Navigator is a Kantar Added Value equity study tool that can investigate authenticity and how this is expressed as it relates to your brand and category. If you pinpoint authenticity as a strong equity, you can also track it.
Q7: Does "hugot" marketing work? How?
A: Despite being vocal about our opinions nowadays, we still keep our deepest emotions to ourselves. Hugots can be anything that brings to light those unexpressed thoughts and feelings in the most vulnerable parts of us (Yes, maramdamin tayo. Marami tayong nararamdaman.). A statement becomes a hugot when somebody expresses it in a way that makes you feel that emotion. Best when couched in wit or humor. The more unused or unexpressed a hugot is, the more powerful it can be. Sounds like your traditional marketing insight, right?
Yes, hugot can work as a communication tool, but I don't think it will sell products per se. It will raise awareness, or increase engagement, but you will still have to pair it with strong alignment with the rest of the marketing mix. Use the hugots to create interest and ask consumers to act, like, you can induce trial. Then, anchor them with your brand story.
(Josiah Go is chairman of Mansmith and Fielders Inc. To read his interviews with thought leaders, follow his blog www.josiahgo.com)