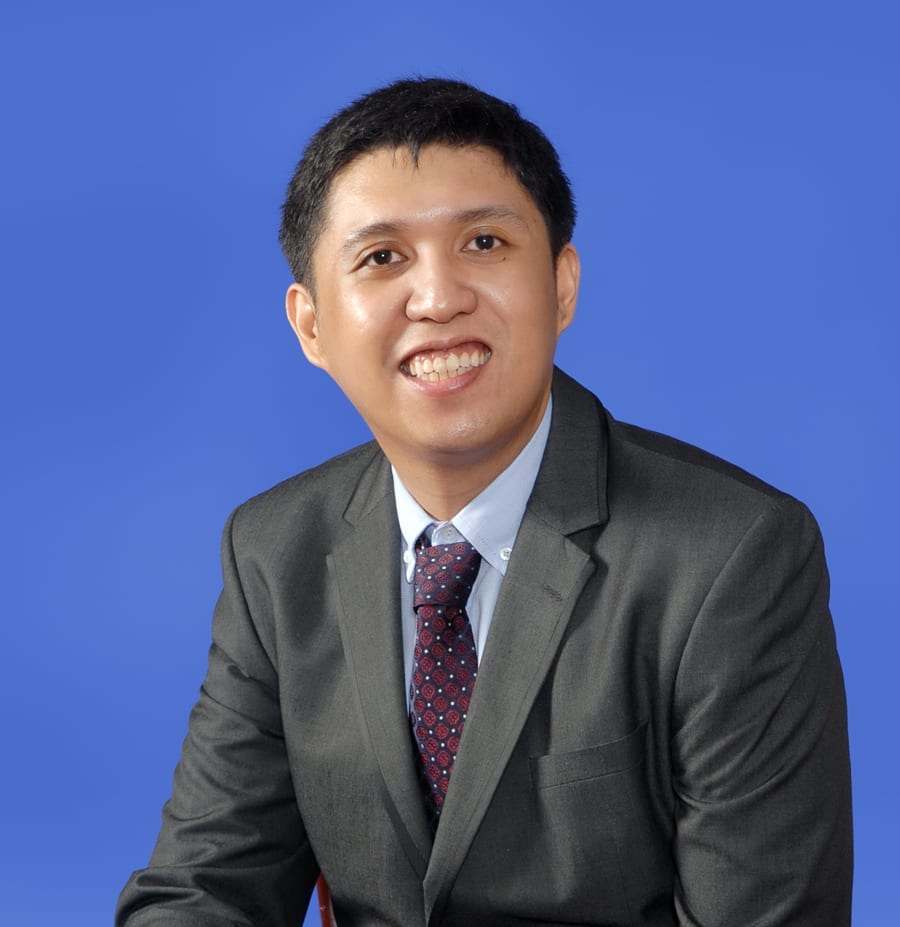 P&G pioneered advertising their cleaning products on TV (hence they are called 'soap operas'). For many decades, this form of advertising had been the most reliable and bankable way to engage consumers. After all, this golden window when the family congregates in the sala is when consumers are glued in and receptive.
Today, the way people consume media has changed dramatically and there is no more 'one size that fits all'. This has caused all players in the advertising world (networks, FMCGs, agencies) to move out of their comfort zones. P&G Philippines Marketing Director, Lester Estrada, a 2012 winner of the Mansmith Young Market Masters Awards (YMMA), who has handled multiple markets (Philippines, Singapore, ASEAN, Japan), across different portfolios (Beauty Care, Diapers, Feminine Care, Shave Care, Hair Care, Detergents and Health Care) and varied complex situations (Turn-around markets, Category Expansion, New Launches and New Campaigns), shares his insights about the changes happening with the Filipino consumers, and how advertising is adapting to this flux.
Q1: In this day and age, what is your concept of prime time?
A: My concept of prime time is still the same, but there are now more permutations than before. Prime time is still anchored on when consumers are most receptive to listen – when they are glued in to content, when they are seeking new information, when they are not weighed down by heavier matters. In other parts of the world, they call it appointment viewing.
I am a child of the 90s, and grew up gobbling shows like MMK, TGIS (both batches) and Gimik. I would diligently finish my homework because I had a 4:30pm hard stop (with Ang TV) and would continue watching well into the night.
But things have changed over the past few years. There are a lot more urbanized cities and the working population has gone up – more so in tech-based occupations. The population has become younger (in fact we are the second youngest in Asia) with a higher percent becoming more tech- and digital-savvy.
This change in landscape caused ripples on how our consumers are consuming media. Of course, the traditional prime time slot continues to be king, but more and more, Filipinos are choosing to dictate 'prime time' according to their own time. A lot more consumers watch their favourite soaps online, whether the full version or the uploaded condensed version. The rise of off-shore jobs has also blurred time zones, with more consumers seeking round-the-clock solutions (24-hour cinemas, Streaming sites, On-demand films).
Q2: How has traffic and urbanization changed media consumption?
A: Even the rise of traffic time paved way for different consumption patterns. Being stuck in traffic for two hours have given rise to different habits – social media during peak traffic hours, billboards, Spotify and radio. All the while, peak TV viewership has been pushed down by an hour as people tend to get home much later.
I would be wary of saying that all rules are thrown out the window. Consumers still seek great content and still have finite amount of time when they get to consume content. But now that consumers can customize and consume media on demand, the paths to engage consumers are less and less linear.
Q3: How is marketing evolving in your view and how is the P&G organization adapting to these changes?
A: I hear a lot of extreme statements saying "4P's is dead", but I actually think the same principles hold true but the way we evaluate product, price, promotions and place have transformed.
Gone are the days when an advertiser can take a megaphone and shout from the pulpits of TV. Media planning demands that we juggle platforms just as well as our consumers juggle multiple chat groups in their phones. The retail landscape has also transformed, with multiple formats now existing vs. just sari-sari stores and groceries. Just with the entry of online shopping, the concepts of 'Place' and 'Price/Promotions' have transformed exponentially. Consumers are now buying their individual products earlier in the week through online platforms, while still offline buying 'family' groceries on weekends. Promotions have fragmented from just discounts and bundle packs to a more individualized set of offers based on consumer profile.
But having all these permutations demand greater focus from today's advertisers. And the beacon continues to be superior consumer understanding. Context matters more today than ever before, and even one single consumer can switch mind-sets depending on where he or she is browsing and shopping. How we sort and cluster our consumers, based on real insight, will be what drives success moving forward.
In that sense, we have had to re-orient consumers' path to purchase. In Japan for example, we learned that eCommerce sites like Rakuten is where the path to purchase actually begins. They use it to window shop, and from there, research about the products they find. Drug Stores are also where they tend to discover new beauty products, and then go online to learn more. It's important to map out where consumers are triggered and where they are more receptive to pick up new information.
Q4: P&G pioneered advertising in soap operas. Given changes in the marketplace, what are the things that remain true when it comes to 'soaps'?
A: The age-old struggle for advertisers will always be finding the best way to marry their product stories with great content. The same questions will always hold true no matter the platform – How many people are we reaching? What's the best way to engage them? How do we best serve advertising content that still preserves the consumer experience? The very first soap opera ad was a subtle program intrusion within the show. That same format of branded integration is still being executed today, whether TV or online.
Q5: How to get the right mix of paid and organic awareness?
A: I think we are all still trying to crack this formula, and it would be hard to pinpoint a scientific answer without the right context. But what has helped me sort out this fine balance are:
· Be absolutely clear on the role of an online campaign. If you are using this to build up awareness, then the scale of paid media is more critical vs. an organic build-up.
· Even if you are deciding to rely more on organic awareness, it is important to ask how much scale is needed to truly make a dent for your business. This varies by size of your category and the size of your target audience.
· Serve content that fits the platform. We are different beasts depending on the advertising medium. We scroll fast on news feeds, but tend to settle down when in video platforms, and definitely can spend longer hours when doing online shopping. That nuanced understanding should shape the content we serve.
Q6: Other than goals, how do you evaluate the success of a marketing campaign? What tools do you use?
A: Especially in digital advertising, I am wary of trying to link campaigns to direct sales right away.
I prefer to be clearer on the consumer objectives – whether it is about awareness or other brand health measures – and build a bridge with these metrics. There are now online solutions available to run consumer dipsticks. If anything, the cost of running different permutations and smaller scale tests has become cheaper with social media platforms. One can just do and learn fast, without spending significant advertising money at the onset. This is the most exciting part of today's advertising landscape.
Q7: What are the characteristics of good advertising in the Philippines?
A: Interestingly enough, I find that the best source of insights would be from the soap operas themselves. Our TV networks and film studios continue to be the best storytellers in the world. I get a kick out of following the soap opera hashtags on twitter, and then seeing how Filipinos react. I also like watching most of the MMFF movies and immersing how the cinemas respond. It is the best kind of consumer research.
It may be simplistic, but Filipinos continue to gravitate towards relatable characters and storylines that uplift them. And advertising should be no different. Filipino consumers are one of the sharpest and most discerning in the world, and they know when they are being fed 'manufacturer speak'.
And with a generation that is more self-aware, authenticity and a seamless integration with their interests are critical. It dictates both our content and ad distribution strategy.
(The search for the 13th Mansmith YMMA is ongoing. Please download form via www.youngmarketmasters.com)