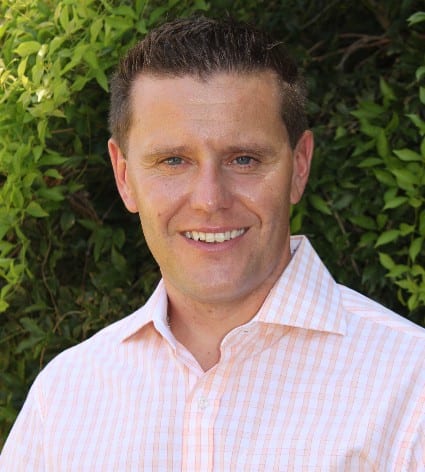 Q1: Jacksonhole in Wyoming is the no. 1 ski resort in North America while Four Seasons Resort Hotel is the only 5-star, AAA 5-diamond hotel in Jacksonhole. What differentiates your hotel from other resort hotels or what do your guests experience in Four Seasons that they can't get from other hotels?
There is a great osmosis between JHMR (Jackson Hole Mountain Resort) and Four Seasons here in Jackson Hole so our guest experience does not stop on our ski line or at the entrance of the hotel. We are on the mountain literally, which makes it very convenient for our guests and the relationship with our business partners and community plays a huge role in the guest experience. Our philosophy on hospitality and how to treat guests is very similar. What creates this philosophy is the uncompromising dedication to – and training of our employees, our biggest asset…Anybody with lots of money can build a beautiful hotel with state of the art technology but what is the most important is creating relationships with our guests and create memorable experiences for them. This is very similar to childhood memories, whether it be a smell, a great dish our grandmother prepares, something that will create an emotional tie and extreme sense of family and comfort.
Q2: How do you get every employee to execute excellently day in, day out and pay attention to details consistently?
When you hire the right employees – those that have self motivation, that enjoy providing great service and making a difference for others, you set yourself up for success. It is not about how much they know but more about how much they want to know and do.
I always say that you can "Buy somebody's hand but not their heart"…when people believe in a culture, in certain values, they tend to hold themselves accountable and you do not have to watch over their shoulder all the time. They deliver great service because they have pride, they want to do well, they want to advance and feel the difference they make for others…they come to work excited about seeing the guest's smile on their face while knowing they are opening doors for themselves in the future.
When it comes to technical training, we allow enough time for them to learn and when giving feedback to improve performance, we do it the same way we would do it with our children, in a genuine caring way…
Q3: You do a lot of "Management By Walking Around (MBWA)", what do you feel is best accomplished by doing this?
In management, this is in my opinion the most important part, being connected and able to understand the challenges your operation may have. As a leader, you have to be able to experience things first, put yourself on the front line in order to lead by example and inspire trust and confidence in your employees.
I would never ask one of my employee to do something I would not do myself…
Q4: You are known to know all the names of your employees and greeting them personally on their birthdays, plus other details. In fact, you host a weekly gym training session where you are their trainer. How much time do you spend in employee-related concerns compared to customer-related concerns and why?
As a company, we have something called the 3 P's, People-Product and Profit and they come in this order of importance.Even during difficult times or a recession, we focus on people – what the link above refers to as "Heart counts" versus Head counts…Since our company was created by Mr Sharp, it has been our philosophy and this inspires a huge amount of trust amongst our employees. Getting to know our employees is the first mark of respect and to receive respect, you have to give it first…
I genuinely enjoy spending time with our employees, I learn as much from them as I hope they learn from me, I grew-up in a very simple way and I cannot forget where I come from and the importance of human values.
When it comes to product and quality, we manage this aspect through our employees once again, how do we deliver consistency and how do we make sure no one feels like compromising is an option. Mistake happen but the way we deal and remediate them is key, it needs to be timely, targeted and a long term solution, not just extinguishing a fire temporarily.
Q5: What have been your top three service challenges that kept you awake at night? How were you able to solve these challenges?
1 – We are in a very small community, with limited housing capability and employee pool – staffing the hotel has been our first priority and challenge hence why we had to go as far as Asia to recruit.
2 – Related to the above, we have a high turnover as people come here usually for a season or 12 months, it is a great experience but not necessarily a place most want to spend the rest of their life at so training and retaining employees is another reason why we have to remain the employer of choice.
3 – We are very seasonal and actually the only FS Hotel that closes its doors twice a year for 4 consecutive weeks each time. Managing this aspect of our business is a challenge as you are telling people they will have an income for 10/12 months a year. Finding ways around this has been challenging but with the support of the community, our company and owners, we have been able to find work opportunities at other properties amongst other alternatives.
Q6: Four Seasons Hotel prefers recruiting people with great attitude than experience. What are the steps that are taken between recruiting the right people and delivering excellent service?
As mentioned above, hire people that are self motivated and will hold themselves accountable and you are already 85% there…I like to make the parallel between your question and a new Year's Eve resolution…
What I mean by that is people join our company wanting to "work for the best", the same way they decide to go on a diet on NYE because they know it is right for them and will help them long term.
Well after being hired or making that resolution, we are here to help them through the process of holding themselves accountable, holding them accountable while teaching, leading and coaching.Just like anything, you have people who drop of and this is something we are expecting.
Q7: You became the youngest general manager worldwide in the history of Four Seasons Hotel, what was your own career like?
I was the youngest GM in the company when I was promoted but I do not believe I was the youngest ever, other young GM's made it before me, especially as the company was young and developing. That being said, life never gave me anything for free, I could have looked at it as a negative thing but the tough times we had as a family growing up or challenges later on during my career have helped carving who I am today, what does not kill you makes you stronger. Now you never accomplish all those things on your own, Mr Sharp said it himself, "there is no such thing as a self made man"…there are always people involved in helping making someone successful – mentors, family, your wife, your boss, employees, your children and another factor not to forget is LUCK…you have to be at the right spot at the right time.
Q8: You are French, the son of a baker, you like to exercise, you like to remind people never to forget where they came from and what got them to where they are. Seems like a well-rounded and accomplished life. What other pieces of advice in building careers and work-life balance can you share with our readers?
There has been ups and downs in my life, just like anyone else but one's ability to take each experience and capitalize on it is what I believe makes the biggest difference.
You always have a choice in life, sometimes people believe they do not have multiple choices, it is not true, it just depends how you look at it. People tend to focus on how they got where they are, it is important to figure out for sure as we learn from it but it is not where most of our time should be spent – focussing on how to move forward is a better use of our time.
I have received a lot of help through my life and career and as mentioned above, I would not be here today if it was not for many people that supported me or trusted me, carry on the legacy and make a difference for someone else one way or another.
Keep things balanced, do not neglect your family or personal time, when you make a commitment, do not let people down…just like any diet, balance is key for a healthy life.