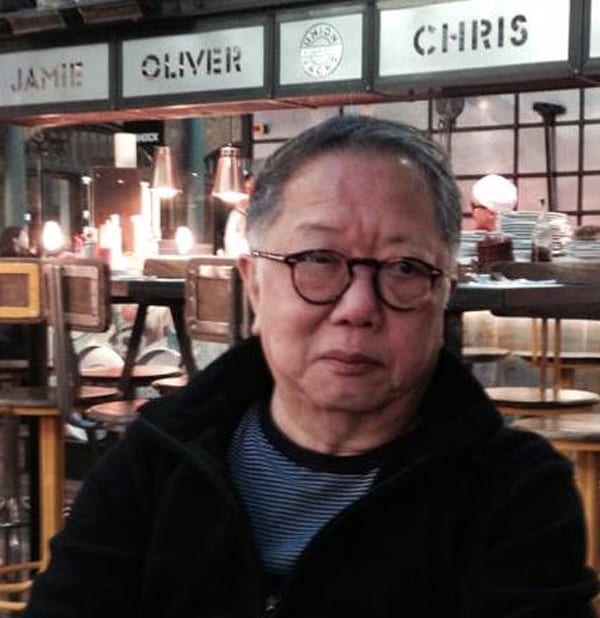 Q1: You were in consumer advertising before marketing political campaigns. How do you influence decision making of specific voters? Do you use the same framework as marketing products or services?
A:  The same principles are involved: a good narrative, authenticity, and a compelling reason to buy or vote, in the case of politicians.
Q2: Say some politicians have approached you. What do you do to assess if you will accept or decline the invitation? Do you do preliminary research before agreeing?
A:  First, there's got to be a high level of trust and authority for me to make decisions. Key people from the circle of the politician can get involved in the discussion of the campaign strategy, but once the strategy is approved, I need to be given enough independence to make decisions and to implement them so we can be nimble in our campaign. It is important that I work with a pollster I am comfortable with. There really aren't too many of them around, the really good ones, anyway.

Q3: You have been involved in quite a number of political campaigns. In your opinion, what does and does not work in political campaigns?
A:  What works in a campaign is to have a message that resonates with the voters. What doesn't work is to have a campaign based solely on recall.

Q4: U.S president Obama used social media extensively and won against early favorite and more experienced Hilary Clinton. Given some 90% of population are in DE income class, will social media play a significant role in the Philippines?
A:  Social media is important for data gathering and personalization, it has the potential to get the so-called D&E with the increase in ownership of mobile devices. The key is how to get users involved in political discussions, what social media is really all about…social activities. The key learning is not to use social media as a microphone.
Q5: What has been your all-time favorite political campaign, local or international, so far and why?
A:  I am a big fan of the Obama campaign, the professionalism in using persuasive copy and graphics and the utilization of an effective ground campaign.
Q6: You were involved in the Binay for vice president campaign and he came from behind and won against Sen. Mar Roxas in 2013. What was the turning point that made voters switch preference towards the home stretch?
A:  The Binay campaign wasn't really a switch campaign towards the home stretch, it was effective communication that answered the needs of the moment and a campaign idea that resonated. We made effective use of the Makati story ("ganito kami sa Makati, sana ganito rin sa buong bansa" and "pinapangako pa lang ng iba, ginawa na ni Binay") and did well with tacticals that touched on his life story and the Cory connection, and a happy catchy meaningful end campaign "Kay Binay gaganda ang buhay".
Q7: With so much dirt being thrown to VP Jojo Binay this early, do you see a similar pattern as when Sen. Manny Villar declared his candidacy for President early in the 2013 election? I understand that you were also involved in the Villar campaign.
A:  The important thing when your integrity is being challenged is to give the right answers that people will accept and the ability to quickly change the conversation.
Q8: A credible but losing senatorial candidate told me that to win a national election in the Philippines, you would need to be related or have the same surname as the incumbent, a popular actor or have launched a coup. Is there truth to this? Has there been an outsider who won a national election without these and lots of money?
A:  Jack Enrile did not make it. Cesar Montano and Richard Gomez did not make it. Chavit Singson did not make it. Name can give you a recall but it's your narrative behind the name that's more important.

Q9: If you were to handle the campaigns of the following again, what would you have changed and why? Sen. Pia Cayetano, Sen. Allan Cayetano, Sen. Ping Lacson?
A:  None, except for Ping, perhaps. I would focus on his humanity side rather than the tough Ping you know – the kamay na bakal theme, which Duterte is also exploiting, has limits in attraction.

Q10: Who is your dream future client for president and why?
A:   Alan and Ping. They both have integrity and the desire to get things moving in this country to really improve the lives of everyone and they have the solutions and political will to make it happen.