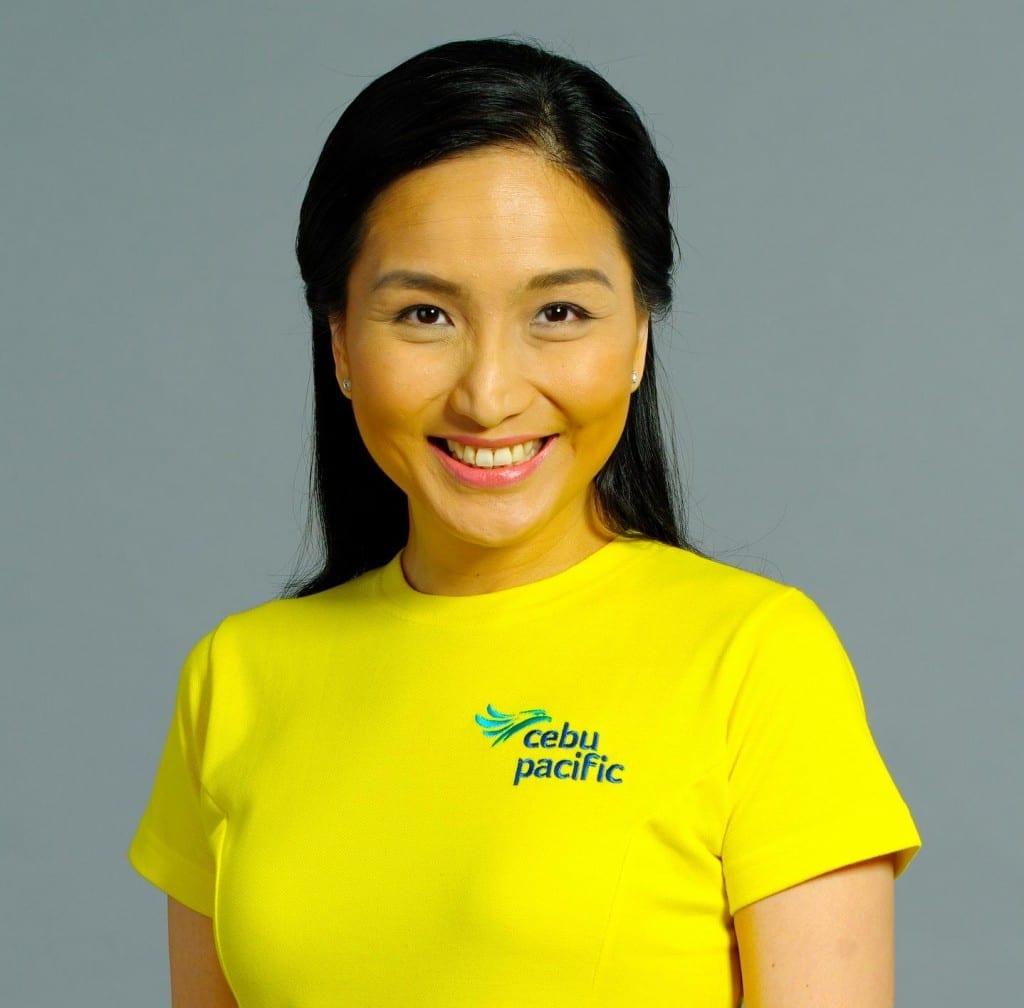 Market leader Cebu Pacific Air is not only known for having low fare services, but also very agile with their marketing communications and sales promotions. VP Marketing Candice Alabanza-Iyog selflessly shares her insights on how they do a campaign internally.
Q1: When Leonardo de Caprio won his first Oscar, Cebu Pacific Air immediately launched a promo free trip to Guam by simply asking Facebook followers to tag people with the name Leo. How does a campaign like this come to life?
A: We want to be relevant by sharing or posting something that allows us to be part of a trending conversation, but not in an intrusive way. We also ensure the content is communicated within the context of us as an airline or a travel enabler. With the help of our digital agency, Leo Burnett's Black Pencil, we were able to tie in Leo's win to our newest route. We launch direct Manila-Guam flights on March 15, so it was also quite timely. In the past, we also posted agile Twitter content about the Star Wars and the Comic Con in Manila.
Q2: What have been your most successful campaigns so far and what pattern do you see in these campaigns?
A: It's about authenticity and focusing on what the customer will find relevant. This is why social listening and analytics help us join the conversation in a relevant manner.
In January, we featured "Plane To See" content, which hyped the delivery of our brand-new aircraft with new livery. There were snippets from when Airbus was still painting the aircraft last December, as well as trivia questions and live tweets on the aircraft's location (from Toulouse, France to Manila, Philippines). It culminated in a live event on our YouTube channel, with over 1,300 people tuning in for the aircraft's touchdown in Manila. Another set of content also revolved around our new cabin crew uniforms, which were just recently unveiled. Cebu Pacific cabin crew will don those new uniforms, designed by Cebuano designer Jun Escario, starting March 27.
In both stories, we were sharing our excitement as an airline for the developments. The hype was authentic and people responded to that. Our social media community can definitely expect more engaging campaigns and our trademark lowest fares, so stay tuned.
Q3: What campaigns from other companies, local and foreign, do you admire most and why?
A: I like Casey Neistat's "Make It Count" video with Nike as an example of an authentic, on-brand collaboration between a content creator and a brand. I also found it interesting when Ex Machina (which recently won an Oscar for Best Visual Effects over Star Wars: The Force Awakens) hijacked Tinder and used it to promote the movie during last year's SXSW Music Festival. It was an innovative and ingenious way of utilizing a new channel to promote a product.
Q4: What are your metrics in evaluating the success of a campaign?
A: We look at conversions, costs per click or view or per thousand impressions, number of views, engagement rate, etc, but these are all dependent on the objective/s for the campaign.
Q5: What are your hard-to-forget marketing failures? What did you learn from those failures?
A: I think our focus now is just to get better at what we do and stay innovative. For examples, there are a lot of social media channels or marketing opportunities, that it's easy to do a lot of things. Having an objective in mind keeps our team focused on the bigger picture, and helps us evaluate where we can create the most impact and get the desired results.
It's not a complete failure if we learn something from it and become better. If it works, we amplify. If it fails, we learn and improve ASAP.