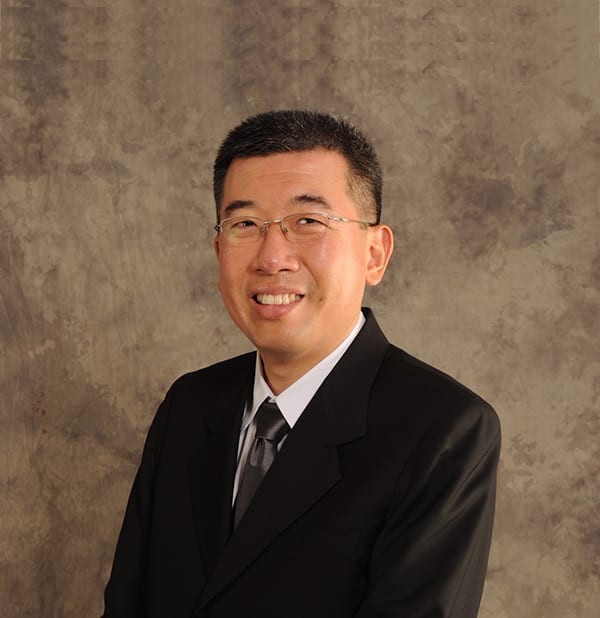 Q1: SEAOIL is the largest independent fuel company in the Philippines and is now one of the top 60 corporations in revenues. Can you share with us the major challenges you encountered as a new entrant in the retail business in 1997 and how you overcame them?
A: When we started the retail business, we were aware that we will compete with industry giants who have been in the business for decades. We needed to create our own niche to secure a sizeable share of the market, so we leveraged on lower pricing to attract customers. True enough, price-conscious motorists, specifically the PUV drivers, became our frequent patrons. Long lines of jeepneys were a usual sight at our stations. However, when the bigger oil players started to feel the pinch they began matching our pump prices. We realized that pricing alone cannot be relied upon as a competitive advantage in this industry where pump prices can be adjusted as often as the retailer pleased.
We were forced to have a good look at our company again to pinpoint what it is that could set us apart from our competitors. Our desire to fuel a better future for Filipinos became our motivation to introduce fuel products ahead of competition, making us known as the Innovation Leader in Philippine fuel industry. We were the first to shift to unleaded gasoline and first to introduce low-sulfur diesel, knowing that lead and sulfur have detrimental effects on people's health and on environment. We also introduced biofuels in the market, well ahead of the government mandate. We could say that in our own ways, we have upgraded the Philippine industry's fuel standard. In fact, our ASEAN neighbors, particularly Malaysia and Singapore, have looked at SEAOIL's biofuels experience when they were rolling out their own biofuels program.
We continue to live up to our Innovation Leader reputation, as we continue to introduce high-quality products for the benefit of Filipino motorists. When we launched EXTREME 97 in 2009, that time boasting of the highest octane rating, we made race-quality gasoline available at the pump. Until now, customers who have tried and felt the improvement on their vehicles' performance are raving about our products, despite the availability of higher-octane gasoline brands.
In 2013, we further enhanced our fuel product lineup by partnering with STP – a renowned brand of fuel additives, especially in the United States, because of its association with NASCAR – the 2nd most-watched sporting event in the US.
Q2: In 2013, when industry leaders were competing in the octane rating and Euro standard arenas, SEAOIL broke away by offering SEAOIL with STP fuel additives. Why is this so and what came out of that direction?
A: Honestly, regular vehicles will not get additional benefits from fuels with an octane rating higher than 97. We know that the government is bound to upgrade the country's emission standards from Euro 2 to Euro 4, so the Euro classification is a standard rather than a differentiator. We believe our customers deserve more than what the rest are offering.
Our partnership with the renowned fuel additives brand STP definitely enhanced our already top-quality fuels. SEAOIL Powered with STP Additives combined the friction-busting properties of our fuel which translates to more mileage, and STP's superior clean-up and keep-clean properties which ultimately enable the engine to perform at its peak. That's value for money and performance in one product. The further enhancement of our fuel lines was welcomed by our customers, especially since the enhanced formulation did not come with additional cost.
Q3: During the 2008 oil crisis, SEAOIL offered the Philippines' first prepaid fuel card, Price Lock, to protect consumers from escalating fuel prices. This 20-liter card locked prices at a fixed amount regardless of the prevailing pump price. You eventually stopped that program. What did you learn from that risky innovation? 
A: Price Lock is another SEAOIL innovation that was specifically designed to protect motorists from sky-rocketing fuel prices. With the downward trend of world fuel prices, there is clearly no need for it at the moment. However, if the opportunity to offer Price Lock again arises, we are ready.
Q4: SEAOIL is a hall of fame awardee of the Philippine Franchise Association. What makes your franchise support relevant and differentiated?
A: At the onset, our franchisees know that they entered into a partnership. Our franchise package for new stations is designed such that our stakes would be bigger than theirs. This sends across our message that we have confidence in their ability to run the business, because we've also invested alongside of them.
We are continuously developing programs that provide solutions to their day-to-day operations. Such programs include localized promotions, station look upgrades, pricing solutions and even capital loans. These programs enable them to improve their station's performance and increase their income.
Q5: SEAOIL has an Anti-Bribery and Anti-Corruption Policies, you even have a 4-Point Integrity Test, and an Ethics Hotline. Tell us briefly the insights behind these unique initiatives.
A: SEAOIL is one of the pioneering members of the Integrity Initiative – a private sector-led campaign that promotes good governance and high ethical standard in the conduct of business. Integrity is SEAOIL's core value, and from the start, we wanted to be part of a community that shares the same belief system, so that we will have partners in the journey who will encourage us to consistently implement our high integrity standard. The opportunity came when we were invited to sign the Integrity Pledge in 2013. From then on, we have rolled out internal programs and systems that will ingrain integrity into our company's DNA.
As part of the Integrity Initiative, the whole organization is prohibited to engage in questionable transactions, whether internal or external. We also conducted an Integrity Initiative and Anti-Red Tape Law orientation among our partners and suppliers to inform them about our standard as well as to encourage them to practice the same.
The Anti-Bribery and Anti-Corruption Policies serve as guidelines on dealing with external contacts. We will never give nor accept bribes from any entity, whether private or public. Meanwhile, the 4-Point Integrity Test is an internal initiative that helps our employees determine whether an act they're about to commit is ethical or not. The Ethics Hotline is open for employees who want to report unethical incidents within the company that involve our own employees.
These efforts have been successful in constantly enforcing the implementation of our corporate ethical standard. SEAOIL was among the first Philippine companies that underwent an external validation using the Integrity Self-Assessment Tool (ISAT). In May 2013, the result classified us under the Expansion Level of implementing organizational integrity practices. It is the third of five (5) levels, namely Reaction, Initiation, Expansion, Refinement, and Advanced. Our latest external validation was held November 2014, which showed a big leap in our score, making us just 23 points away from reaching the Advanced level, which would mean that integrity practices are already mainstreamed in the organization and best practices are always applied.
Q6: You have a regular Tuesday meetings with your managers using your favorite 3R (Recall, Reflect, Resolve) framework. Can you share your goals doing this?
A: Our Lunch & Learn session every Tuesday is an opportunity for me to further enrich the lives of our leaders. We learn about best practices in leadership as well as innovation.  Through the 3R framework, we solidify our learnings and action items from the main message of each material, whether it be a talk, a reading, or a movie. We relate insights we've drawn from the material to our own personal and professional life, and finally end with action items by which we can apply our learnings in real-life situations. This exercise not only empowers our management team to become better leaders in the workplace, but more importantly, they become better individuals – better fathers, better mothers, better sons or daughters to their families. This is what I love most about being a CEO – being able to positively influence and effect positive change in the lives of other people.
Q7: SEAOIL has been given various accolade as a great employer, one of them is the 2015 Asia Best Employer Brand Award from the Employer Brand Institute in Singapore. If there are 3-5 words that make the SEAOIL brand unique in both the marketplace and workplace, what would these be?
A: Integrity, Innovation, and Servant Leadership