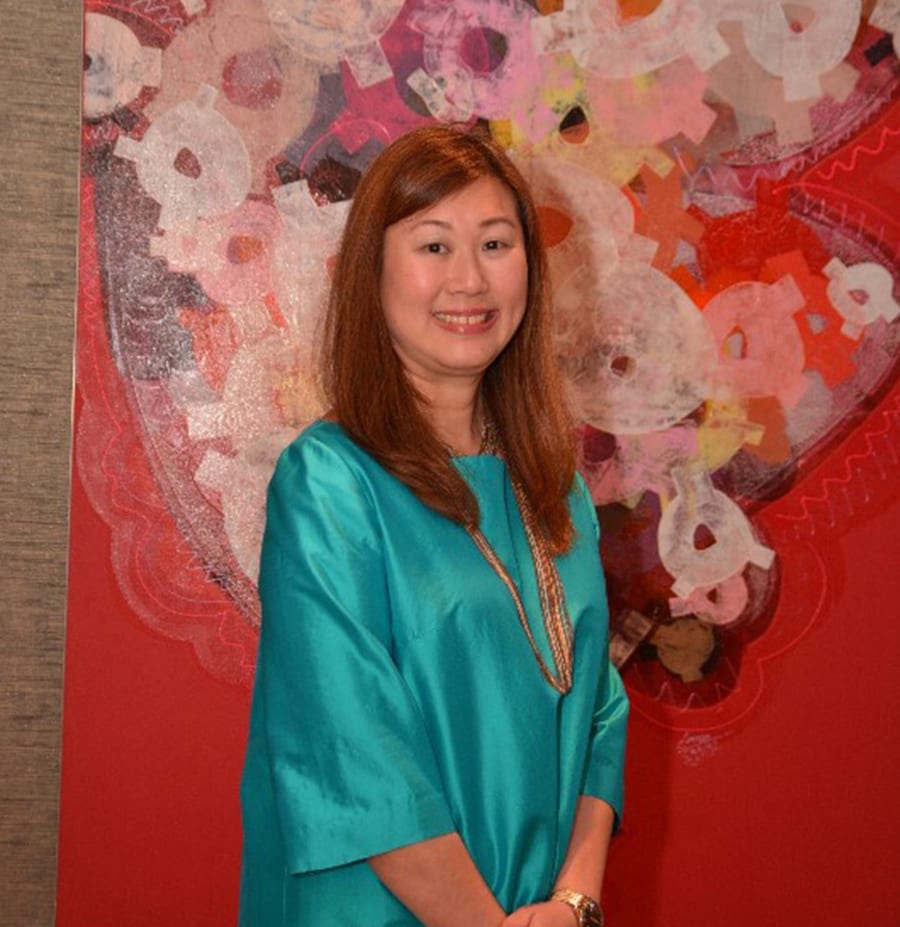 Bea Teh-Tan was appointed Consumer Business Manager for Citi Philippines in March 2013 & has just been appointed as Consumer Business Manager for Citi Indonesia upon regulatory approval. Prior to this role, Tan was Credit Payment Products Head managing the consumer finance portfolio, including credit cards and personal loans of Citi Philippines.
Bea was earlier recognized as one of the most promising young talent in the financial services industry by The Asian Banker. She was awarded in 2008 as one of the Top 100 Most Promising Young Bankers in Asia Pacific and Gulf Region. In 2015, Bea was also featured in Town & Country Philippines as one of the top 50 Most Influential Women in the Philippines. In August 2016, she was recognized as one of the Most Influential Filipina Women in the World Award by the Global Filipina Women Network. She shares the factors that helped her transition from marketing products to marketing services.
Q1: You moved from brand management of fast moving consumer goods (FMCG) to banking – what adjustments and challenges did you encounter in the shift and how did you manage these?
A: Yes, they are definitely two different worlds and it took a few months for me to adjust.
It is a known fact that FMCG heavily invests in above the line advertising – TV, radio, print, billboards. Whereas, banking does a lot more customized and below the line communications by directly reaching out to their customers. Marketing a "tangible" good vs a marketing service is very different as well. I would say consumer goods have a shorter "courting" period because as soon as you try the product, one can immediately conclude whether a customer will have a lasting relationship with this product or not. In banking, the "courting" or "engagement" period is longer. A customer will need to have a longer experience with the product to be able to decide if he/she wants to retain the relationship or not.
In order to manage these challenges, I committed to getting my hands dirty in order to learn the business. Although I entered as an Assistant Vice President, I worked closely with my team to learn the systems, secure meetings with partners and understand the details behind the product construct and financial calculations. I went through the systems testing, negotiated with partners and did other tasks that are usually done by more junior officers. I was blessed to have a supportive boss who was very patient in teaching and mentoring me. I also had a very supportive team. As a newbie, they spent time introducing me to key cross functional players and provided me the necessary guidance to accomplish my tasks.
Q2: What lessons from the FMCG world were you able to bring into banking?
A: When I joined Citi, my first project was to launch an installment payment plan built into our credit card product. I did a deep dive to understand what are currently on offer in the market, and "pain points" for customers. In a few months, we were ready and Philippines became the first Citi market to launch an installment payment plan, with an attractive 0% interest proposition, plus straight through processing. Dubbed PayLite, we also offered it beyond traditional merchants. Apart from the appliance and furniture stores, we marketed PayLite to jewelry merchants, schools, travel agencies, and for all other retailers that offer high ticket items.
Q3: What marketing or innovation programs that you and your team introduced are you proudest of as a Citibanker?
A: Apart from the 0% PayLite feature which was launched in the Philippines and is now widely used by all Citi Cards globally, I am proud of the co-brands and credit card products that we launched. We were the first to launch a co-brand card in the Philippines – the Citibank Shell Card. Due to the success of this credit card, the partnership became global. We also have the best travel, rewards and cashback card in the market. The card feature of bills payments was also first launched by my team and I. Citi prides itself as being an innovator. The digital enhancements we have recently launched have even made the headlines – the voice biometrics and our mobile online platform are considered world class innovations.
Q4: What are trends in bank marketing that you have noticed?
A: The shift to digital is taking us all by storm. Soon, brick and mortar will be the thing of the past. People want everything instantly – instant information, instant access and instant capabilities to transfer their funds and invest, etc. This is the generation where people want everything at their fingertips, literally and figuratively. Which is why, Citi invests and puts a lot of focus on our digital capabilities. We never stop innovating. We always look for ways to improve client experience.
Q5: What is your personal philosophy in marketing, management or leadership?
A: In marketing, my philosophy is not to copy what competitor is doing but rather to be ahead of them and stand out in the market. I always prefer doing customized promotions rather than having a one size fits all approach. We are happy to provide customers relevant offers that suit their lifestyle.
As a leader, I believe in investing on talent. I am an advocate of mentoring and coaching. I love to see my team grow and glow in their career. I am a leader that promotes constructive feedback. I seek feedback from my supervisor, peers and my team and I value these inputs. My management style is an inclusive one. I encourage the team to share their views even if it differs from mine. I value collaboration, partnership and strong teamwork. I believe in the "Power of WE" and I always emphasize this to my team.
Lastly, I am not in a hurry to jump to the next post or to get a promotion. If you focus on doing your job well, your boss will notice and the recognition will come sooner than you expect. It is more pleasant to be surprised (with a promotion or expansion of role) than to ask for one and risk the chance of not getting it. In all my promotions, I am always pleasantly surprised and it also always comes sooner than I expect. So, trust your boss and trust the system because it works.
Q6: You once shared in a talk how you were quite determined even as a student in school, all the way to your first job till the present. What factors in your environment then do you think shaped your basic character and how were your career choices influenced by these factors?
A: I have parents that are very hardworking and valued the importance of giving your best in everything that you do. My mom is a strict disciplinarian. She taught us to work towards perfection. She is extremely organized as well. Even as a homemaker, our house is always spic and span. She instilled in us that reliability and trustworthiness are exemplary character traits. My dad on the other hand is a perfect role model of a servant leader. He used to be the President and CEO of a big furniture manufacturing company and he was always the first person to arrive in the factory and the last one to leave. He is a very simple man. He would bike around the factory and he greet all the employees. I learned from him the importance of being humble. The more successful you are, the more humble you should be. He also taught me that short cuts will not lead you to success. The value of learning and getting your hands dirty is a priceless experience. No one can take this away from you.
(Josiah Go is chairman of Mansmith and Fielders Inc. To read his interviews with thought leaders, follow his blog www.josiahgo.com)