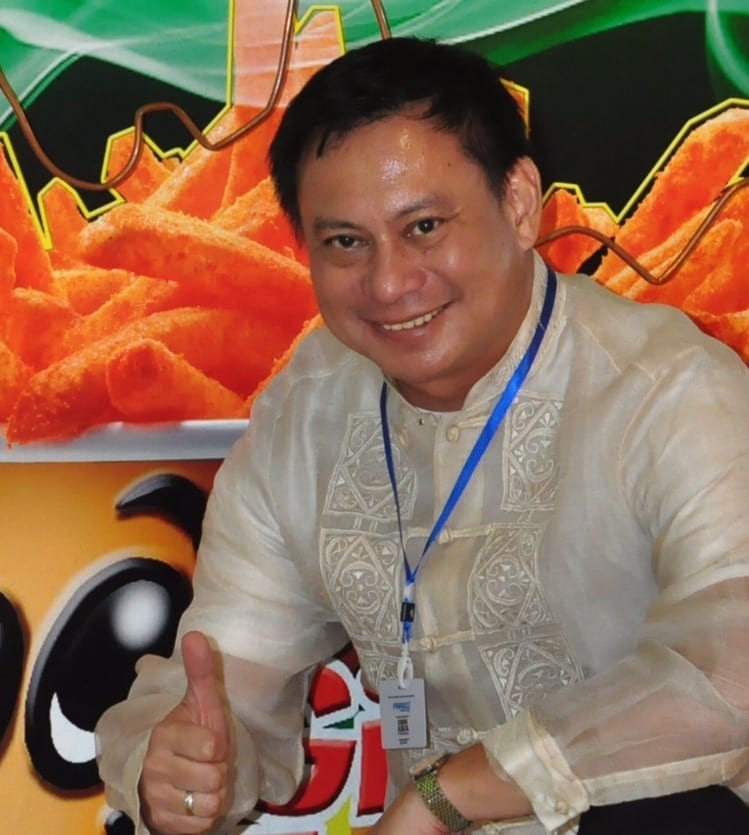 Potato Corner started in 1992 as a side business of partners wanting extra income. Today, it is the undisputed leader in the french fries franchise with some 700 local stores and 145 international stores, breaking one sales record after another the last few years. Potato Corner president Jose Magsaysay Jr shares with us why and how they are encouraging entrepreneurship through the Potato Corner franchise.
Q1: Did you expect Potato Corner to grow this big and even internationally?
A: When we started Potato Corner, I never thought it would be this big and were all so surprised at the current growth trajectory for the last 5 years. All me and my partners, when we started was just to have a side-line as we all had our own full-time jobs.
Q2: Why do you think many entrepreneurs like to get your franchise?
A: Potato Corner flavored french fries is a companion and a Life Long Friend (LLF). Not too many know it, our target market are kids and kids at heart. And it is this market that is now our partners and investors. We noticed this phenomenon about 10 years ago which continues until today, that those wanting to franchise Potato Corner in the Philippines and abroad were our customers when they were in their teens many even younger. Our franchise base now are millennials wanting to go into business or to become entrepreneurs and it just happened that Potato Corner who they know and been friends and companion with all their life. What better business or partner to dive into than with the one you know the since childhood. Not only that, since young people are still starting out, they have limited capital and we address this because we give the best value for the business/brand out there. We even have a NO CASH OUT Plan! And not only that, we further add value to our partners by having one of the quickest payback in the industry that we are in which addresses millennials instant gratification. And if you look at our franchise, we made our franchise into a product for millennials to address the characteristics and personality of millennials.
Q3: Major fast food chains sell and promote french fries. Why do you think that many consumers are still buying from Potato Corner?
A: Because we have flavored french fries (potatoes are vegetables) that make you feel good and flavors that you can choose from as everyone has a different taste or preference. We focus on one product. You can do so many things with just product alone if you look through it with a magnifying glass, look at the market now, those who have rapid growths are one brand – one product brands/companies. Isn't this amazing – the power of ONE THING only!
Q4: Many franchisors insist that franchisees should personally manage their outlets. You have a scheme where your company even manages outlets for the franchisees. Why do you do that? How does that scheme work and what is the result of this scheme?
A: Many of our partners or franchisees are employed full-time. And many need side-lines to earn extra, just like me and my partners when we started Potato Corner. I had to resign from Wendy's, not only because I was asked to choose (best thing ever!), but because business clicked and I saw something big right in front of me. We provide some management service on case to case. My mentor at Wendy's (Jose Pardo) told me – find a need and fill it and management of some franchised or partnered stores filled that need.
Q5: You have a no cash out scheme for franchises. While it is innovative, how do you protect yourself from the wrong franchisee?
A: We protect ourselves from wrong partners by managing the store ourselves.
Q6: Your group also has a scheme where you operate food companies not owned by you. Why do you do that?
A: It is a need, so try to fill that need. To the right partner/company that needs capital, organization, and specialized logistics, we can provide this.
Q7: Ownership in a few food companies like Kiss King of Balls and others have been bought by your group. What's your criteria for buying into a company?
A: We should be in the same industry and model – micro and food.
Q8: You have also entered into the real estate business. How does that create synergy to your existing business?
A: We can now create sites for our micro food brands and for others looking for micro type locations. This also will soon address our growth of our current franchisees who want to grow more brands and make our brands be available everywhere.
(Please visit www.mansmith.net for information related to Josiah Go's marketing seminar and www.day8.org for his entrepreneurship seminars)