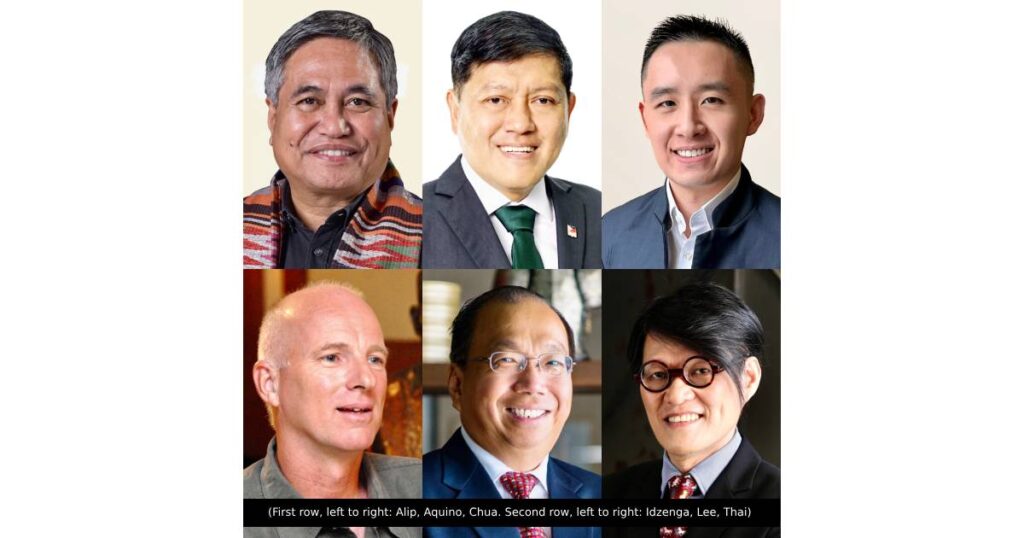 Six outstanding organizations have been named as Top Innovators for the 3rd Mansmith Innovation Awards 2023. These exceptional innovators are:
CARD MRI, with Dr. Aris Alip as Chairman, recognized for their microfinance innovation.
Securities and Exchange Commission, led by Chairman Emilio Aquino, awarded for their digital transformation in the public sector.
Immuni Global, under the guidance of President Ralph Dacay Chua, acknowledged for their groundbreaking product innovation in food supplements.
Alternative Indigenous Development Foundation, Inc. (AIDFI), co-founded by Auke Idzenga, commended for product innovation as an NGO.
COL Financials, with Chairman Edward Lee at the helm, distinguished for their digital transformation efforts.
Primer Group, represented by CEO Jimmy Thai, lauded for their innovative business model.
These outstanding innovators will join an esteemed group of game-changing individuals and organizations, including Union Bank (Edwin Bautista), KennethCobonpue Collection (Kenneth Cobonpue), Mega Sardines (William Tiu Lim), BeaValdes Design (Beatrice Valdes), Cebuana Lhuillier (Jean Henri Lhuillier), Bounty Agro (Ronald Mascariñas), GCash (Martha Sazon), and Converge ICT (Dennis A. Uy).
On November 17, 2023, at the Podium Hall, Top of the Podium, these six Filipino innovators will be awarded a Mansmith 3D printed sculpture trophy, specially designed by the world-renowned and internationally awarded Sadjid Imao.
During the event, each awardee will personally share their insights on the creation of their innovations, spanning a wide range of industries, from product, service, business model, to retail, tech, and digital transformation, and from catering to high wealth clients, to the bottom of the pyramid.
Definitely a first in the industry, the award now recognizes public sector innovation as well as innovation by an NGO.
The event is open to the public for a subsidized fee, and includes a 2-hour online introductory seminar on "How to Innovate" by Mansmith's Chair and Chief Innovation Strategist, Josiah Go. The seminar will cover the 4-step innovation process of Mansmith and Fielders Inc.
Invite your partners, management committee, and team members to learn from these visionaries and embark on your innovation journey at the Mansmith Innovation Awards. For more details, visit www.mansmithinnovation.com.
---
Josiah Go is the Chairman and Chief Innovation Strategist of Mansmith and Fielders Inc., offering eight innovation courses to help your company thrive.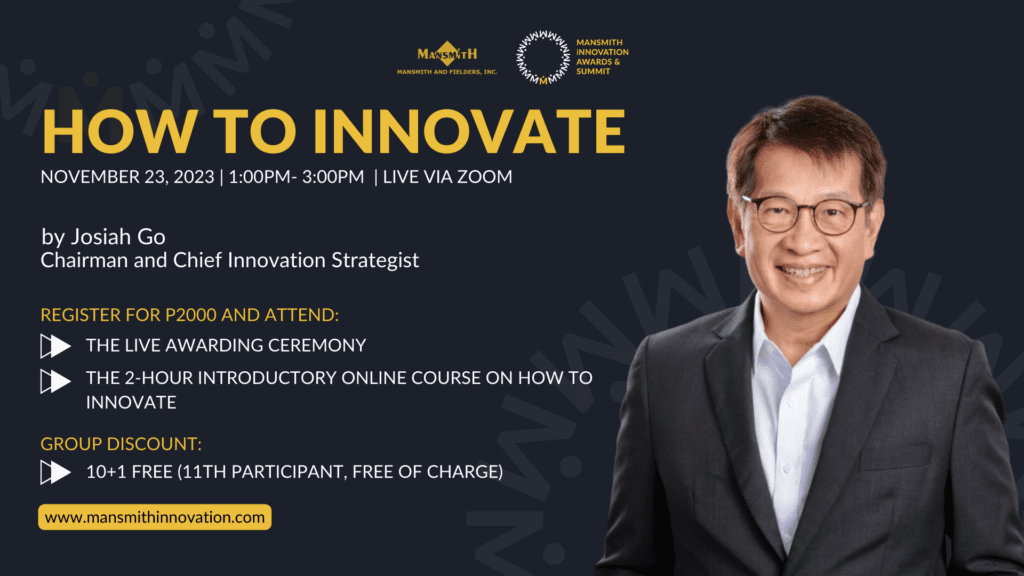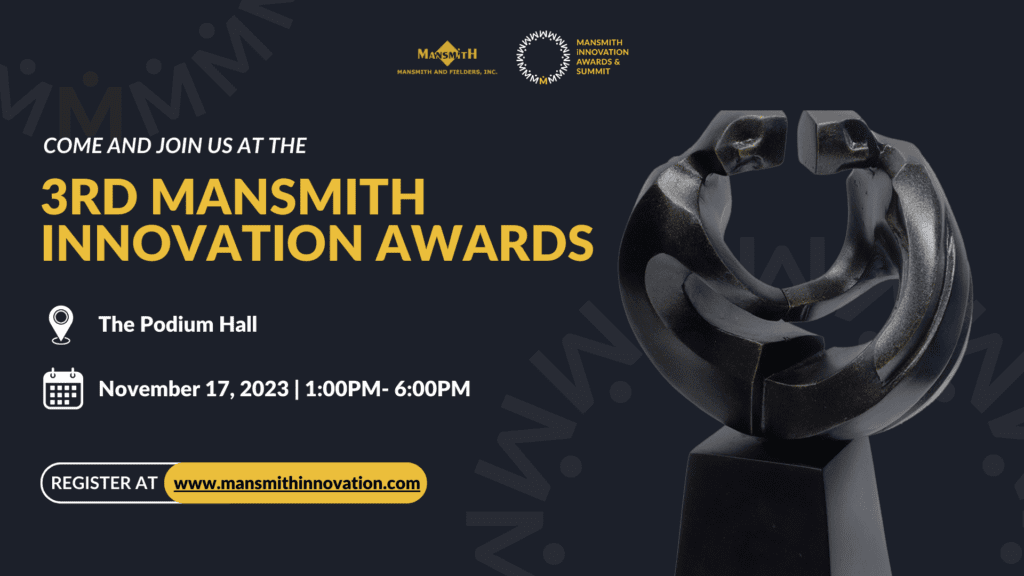 See more articles on Innovation.