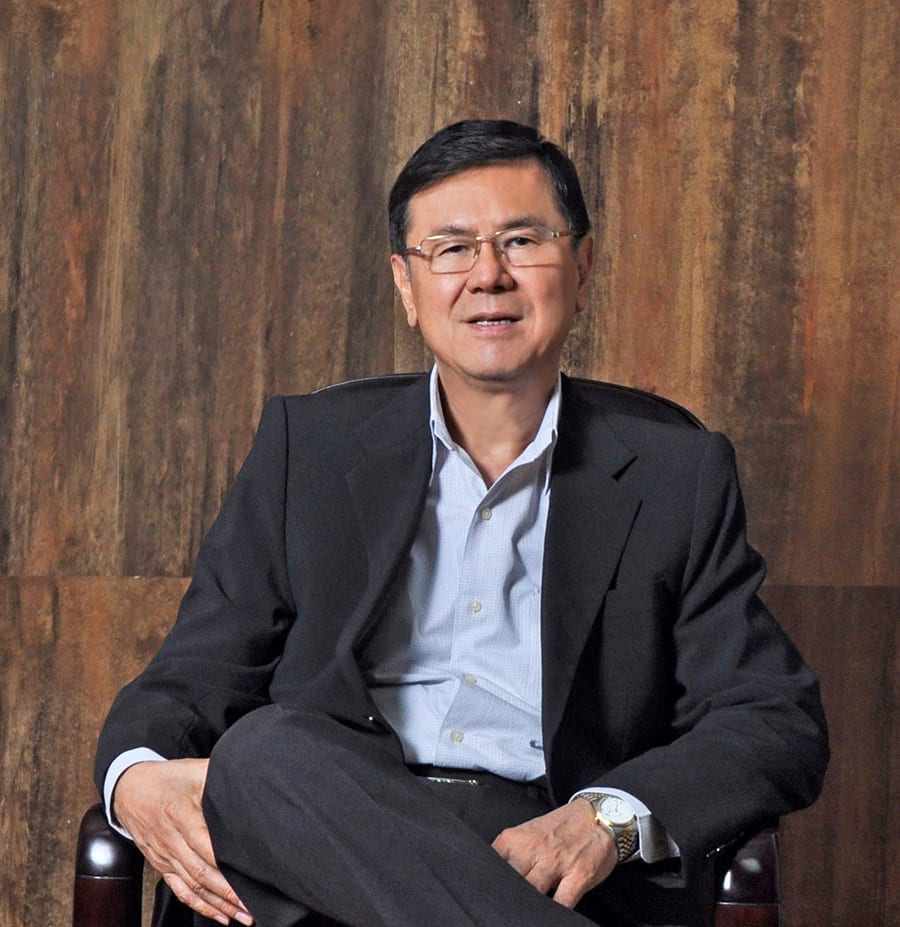 In 1977, William Belo founded a small hardware store called Wilcon Builder's Supply. 26 years after, he expanded to the much bigger one-stop shop Wilcon Depot in 2003. Today, Wilcon is market leader in home improvement retailing and is a Hall of Fame awardee of the Philippine Retailers Association. He shares insights of his entrepreneurial journey, culminating in Wilcon's planned initial public offering in March 2017 in support of the planned P8 trillion expected construction spending of the government in the next 6 years, as well as growth from the private sector.
Q1: What unmet needs were you trying to satisfy when you started?
A: In 1977, Wilcon started with an initial 60 SQM store to provide the basic needs of the time – which was to have choices in different construction finishing items. During that period, the market had very limited finishing material options when constructing a house, which were mostly locally produced. Seeing the opportunity, Wilcon started importing Italian ceramic tiles, Italian sanitary wares and other imported product lines to complement the existing local products available.
In 2003, we started the depot concept primarily due to the limited store size of our then current store formats of 2,000 sqm. At the same time, we had a vision of providing the Filipino consumers with a one-stop shop solution that will have all construction supply and home improvement items combined in one roof. This means convenience and comfort for customers who can find all their finishing needs under one roof.
Q2: How has the landscape of your industry changed since you started?
A: Forty years ago, there was only one brand of ceramic tile, a single brand of sanitary ware, only two for fittings and two or three for hardware items that were locally available. The number of choices in brands, styles and designs were very limited.
Fast forward to the present, we have close to 20 brands from Europe and Asia on just the ceramic tile category alone. The available brands of sanitary wares in the country comes from all over the world and what's even better as the prices have gone down a lot due to a lot of competition in comparison to when Wilcon first started in 1977. I very clearly remember a square meter of Spanish tiles in the 70s was priced at around P1,300. Nowadays, home builders can buy good quality European tiles for as low as P700 per square meter! The dynamics of competition! Of course, the ultimate winner is here the consumer.
Q3: Inventory management is a key success factor in retail. You now have around 90,000 items. How are you excelling in inventory turns within your store network?
A: Inventory management is indeed one of the biggest success factors of any retail business especially when you consider Wilcon where we directly source close to 45% of our own product lines. We make use of Information Technology – our software systems, to enable us in managing the right inventory mix at the right place and at the right time. Our store replenishment is done through the system which are constantly monitored and managed by our experienced personnel. This ensures that all the stores have on-time delivery of stock replenishment.
Q4: Other home depot brands have emerged. What is Wilcon's sustainable competitive advantage?
A: Our biggest advantage is no secret to our customers as they are able to experience them with our fulfilment of our brand promise. As part our brand proposition we commit excellent customer experience through our well trained and knowledgeable personnel. The Wilcon story starts from the moment they enter the store, shop and choose their items and then check out or delivery. These are executed by our customer expert managers, to our entry level managers and down to the baggers. They all regularly undergo training, attend refresher courses on customer service, product orientation and inter office/employee relations. We strive to make sure that our customer experts are well versed in product knowledge and are able to competently and confidently answer queries up to the point of giving proper recommendations in helping customers choose the products that are fit for their needs.
Another advantage is the product mix, we make sure that for every product category, we offer multiple choices and we make sure that our prices are the most practical in the market.
Q5: What is the direction of your house brands e.g. Pozzi, Direct Hardware?
A: Our house brands are now very popular with our customers, we make sure that these brands are sourced from reputable manufacturers that meet international quality standards. This way we can be sure that these products are of good quality in respect to its usage and provides economic value to our customers by pricing it competitively.
Some of these brands are now widely used by our customers of different dimensions such as direct consumers, institutional and commercial. You can find our brands in a lot of public areas, such as restaurants, hotels, and condominiums. Further, we have also worked with some of the top developers in the country in using our own brands.
Q6: What is your greatest learning after being in the business for more or less 40 years?
A: From a single 60-sqm shop, we have grown to a 36-branch retail chain nationwide with a selling area of close to 250,000 sq. m. We continue to source new and innovative products for the needs of the Philippine market, improve our services, train our people to be certified experts in the field of sales, and organically develop managers from the ranks.
One of the greatest legacies that Wilcon has and one we are very proud of is that we are a local company with international standards in serving the market as a home grown brand. From a four-man store way back in 1977, we are now a company with more than 4,500 directly hired employees and more than 2,000 promodisers from our business partners.
We have learned through the years that we cannot be where we are without our partners and stakeholders in the business. Though Wilcon imports a lot of its products, one of our primary objectives is to help the local manufacturers – who we see as our partners. We make sure to give priority to locally produced products and gear our importations to be complementary to the locally manufactured items which are also prominently displayed in all our stores. This ensures that they also grow with us as partners. Our product lines have benefited our consumers and indirectly, the company is able to generate more than 6,500 jobs. We are partners of our country in nation building by providing jobs and helping support the economy.
Q7: Which international home depot company do you admire the most and why?
A: The Home Depot and Lowes in the US – these one-stop retailing shop concepts are an inspiration for us to study and integrate its global perspective in our local environment. By just going into any of these building depots, you can practically get all your home or renovating needs under one roof.
Q8: What is in store for Wilcon Depot in the next decade?
A: Wilcon will continue to open new stores all over the country. We hope to make sure that we reach out to all Filipino consumers and bring the most number of construction and building material selections to our Filipino home builders at reasonable prices. We will continue sourcing the latest and newest products for our loyal customers. And we will continue to fulfil our mission of helping the Filipino people build, improve and refine their homes for a sustainable and comfortable life.
(Josiah Go is chairman of Mansmith and Fielders Inc. Full transcript of this interview as well as his interviews with other thoughtleaders are available via www.josiahgo.com.
Catch William Belo LIVE (rare appearance, rare insight sharing) at the 11th Mansmith Market Masters Conference, happening on March 18, 2020 at Resorts World Manila. Register early (pay in January 2020). Visit www.marketmastersconference.com.