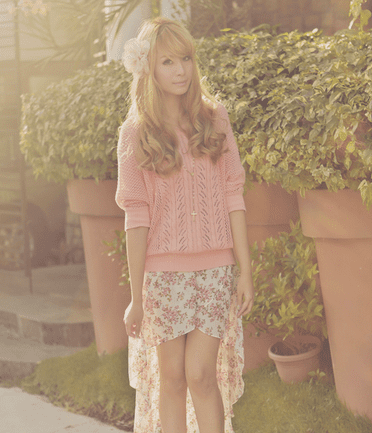 Q1: You have many followers and are branded as Manila's top fashion blogger. What inspired you to start blogging while you were still a student?
Blogging came to me early on. In high school, I created a private blog that was only viewable by my closest friends so I could practice my love for graphic design and computers by creating layouts and coding html for them and myself at the same time. In early college, I practiced photography professionally and created an online portfolio on the Internet to share my photos, which eventually turned into a blog of some sort to show people behind-the-scenes snapshots of my photo shoots with models.
The more serious part came around 2009, just when personal style blogs were gaining momentum and critical mass. I wanted to create a personal blog that showcased everything I love and everything I happened to like, all with original photography and my all-time favorite Japanese-inspired fashion as inspiration. I happened to be at the right place (the Internet) at the right time, which I guess accounts for the number of my followers.
Q2: What kind of target market did you have in mind when you started blogging? Are your readers the same as what you have targeted? What makes your blog unique?
I didn't take it seriously at first, until major offers came in and until other people pointed out to me that their high school or college friends referred them to my website, etc. When I became conscious about it, I really made it a point to keep my blog very friendly to my supposed target market. By this I mean, clean language and positive messages, integrated content that they can relate to, as well as original photography, which happens to be very appealing to them. My blog's individuality followed my own unique views on things such as fashion, beauty, travels, etc. While it has transformed into a business or a profession now, at the end of the day, my blog is still a personal diary that showcases things that are relevant to me.