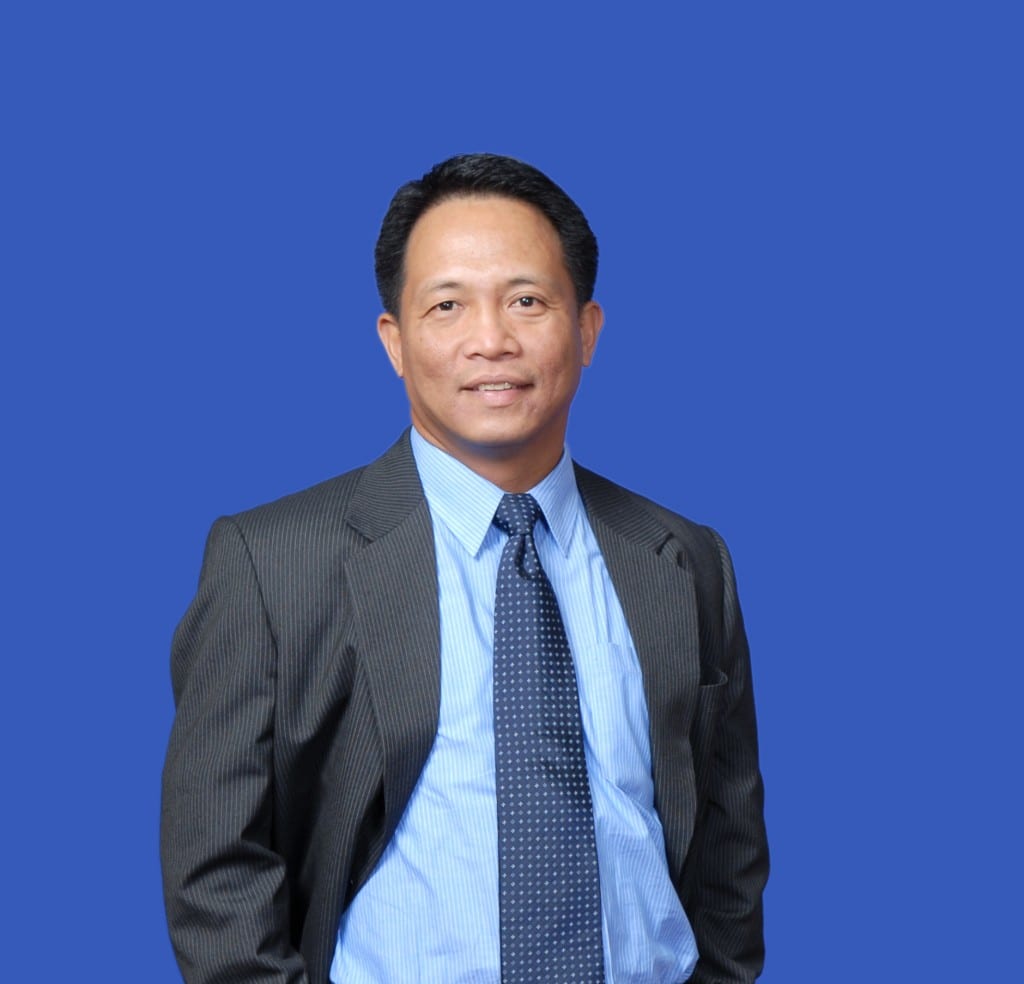 Q1: As someone who rose from the ranks, what are some of your most unforgettable experiences while starting out as a rookie?
A: Fresh from college, I joined Gillette as a sales trainee where all new recruits were required to survive the grueling 6-month long boot camp training. Each month, at least one trainee would be sent home for not making the grade much like the survivor reality game show. When I was finally assigned a territory in Mindanao, I was kidnapped in Misamis Occidental by a Kuratong Baleleng crime syndicate, was caught in the middle of a crossfire in Jolo, Sulu, and passed through check-points of NPAs in Agusan. No one in my family knew about this.
Q2: You left a covetable executive post 10 years ago to put up your own award-winning distribution companies. What made you decide to take such risk? What were the pay offs? 
A: Years before I quit my corporate career, I've already written my plans which included putting up my own distribution company to finance my deeply embedded interest which is training and mentoring others. By God's grace, they all happened. I always encourage others to pursue what they really want in life and not simply earn for a living. A Confucian Theory quotes: "Choose a job you like to do best and you'll never work the rest of your life."
Q3: Why do fast moving consumer goods (FMCG) companies appoint distributors instead of doing distribution themselves?
A: The primary reason is in the nature of products. FMCG products, like shampoo, are relatively easier to sell versus other types of products that require special technical expertise, like nano chemicals to make shampoo. This condition even allows FMCG companies to appoint many capable distributors in no time.
Another reason is expertise. Today, there are many qualified now-ready distributors who are local area experts with wider distribution coverage and network which is difficult to find for say, industrial products. When I once helped a client appoint distributors for their electric wires and cables, there were not many options we could find.
The other reason is financial. In most cases, it is cheaper to sell through a distributor than deploy your own sales force. Costs are also more controllable as distributors are usually paid a certain percentage of sales which is a variable cost. Not to mention, the risks associated with having to manage your own trade receivables from thousands of customers and inventories in various depots. Our distribution company in Cavite covers over 3,000 stores. If you're selling nano chemicals for shampoo, you can directly cover very few customers there without the need of a distributor.
Q4: What are the differences between managing distributors today and decades ago?
A: Decades ago, distributors were a lot easier to manage because the relationship was more simple. Back then, most distributors were almost exclusive to a principal who were mostly multi-national or large local companies. The share of distributor's attention was rarely an issue. Also, the balance of power was highly skewed to the principal and distributors were almost beholden to them in a healthy sense.
With the advent of stiffer competition, better products and services, advances in technologies, more sophisticated and discriminating customers, bars were set higher and higher each time creating tensions on the distributor-principal relationships.  The implications were path breaking for distributors. As pressures mounted, principals tended to be more coercive over their distributors who were not used and prepared for the new rugged playing field. And this was not without deleterious effects. Distributor attrition rate started to increase at unprecedented pace. There was even a multi-national company who replaced almost all their distributors nationwide within few months.
As in any relationship, when you begin to set more expectations from your partner you can expect better changes but also brace for more disappointments. For example, contracts today have more conditions and with clearer performance scorecards which pushed distributors to professionalize their teams and invest for growth. With a more structured business and processes, a more professional management, most distributors now demand a higher level of professional supports from their principals which really shifted the balance of power to their side. As a gesture of reciprocity, you will now hear principals being terminated by distributors. It is not easy to be a distributor manager today. You need a different level of knowledge and skills set.
Q5: You have been specially trained for channel management at Kellogg, the world renowned school for marketing and sales. What is the most important lesson you have learned while at Kellogg?
A: As in life, always seek for the experts whenever you can. I have checked different courses on channel marketing offered by other equally renowned business schools, but for me, nothing comes close to Kellogg's programs.
Another important lesson is the use of service output demands (SODs) model in segmenting customers rather than on profile alone. This model is coupled with supply side analysis to check congruence between what you supply the channel versus what customers really demand. This rigorous approach will enable companies to develop specific channel segments as source of competitive advantage beyond product innovation.
We also learned different approaches to developing strategic alliances with distributors and other channel members which inspired me to plan a research on strategic alliances of principals and distributors in the Philippines.
Q6: You wrote a book 'Distributor Management' now available at National Bookstore. Who are you targeting? Why is this book needed? And what's unique about this book?
A: Here's a test. Ask someone to go to any popular bookstore or to check Amazon.com for a book that offers a fundamental step-by-step guide to effective distributor management. None. I'm now catering to an almost un-served market. This book, "Distributor Management: Winning Tools in Managing Distributors as Partners" aims to help Distributor Managers go back to the basics on how to effectively manage distributors as partners.  Operational frameworks and structured procedures are meticulously written to help readers learn and immediately apply the essential elements in managing a distributor partner. I have also included very important templates like the Territory & Distributor Fact Books, Check-Point Meeting forms, Cycle Plans, and basic financial metrics useful in understanding the distributor's business health. Readers can alter, enhance, or refine the templates to make them useful for their specific needs.
This is the only book on the subject in the market which already serves as a basic manual to effectively manage a distributor partner. You can actually give this book to a novice salesman with latent talent, and he'd be ready to go. I teach distributor management for various companies in Asia-Pacific and Middle East, and most of them find the structured procedures and templates very useful and immediately applicable. Now, they're in this book and available in National and Power Bookstores.
(The public is invited to attend the book launch of Emilio Macasaet III at Powerbooks Greenbelt 4 on Jan. 27, 2015, 6pm. The book "Distributor  Management" is only P288 per copy)