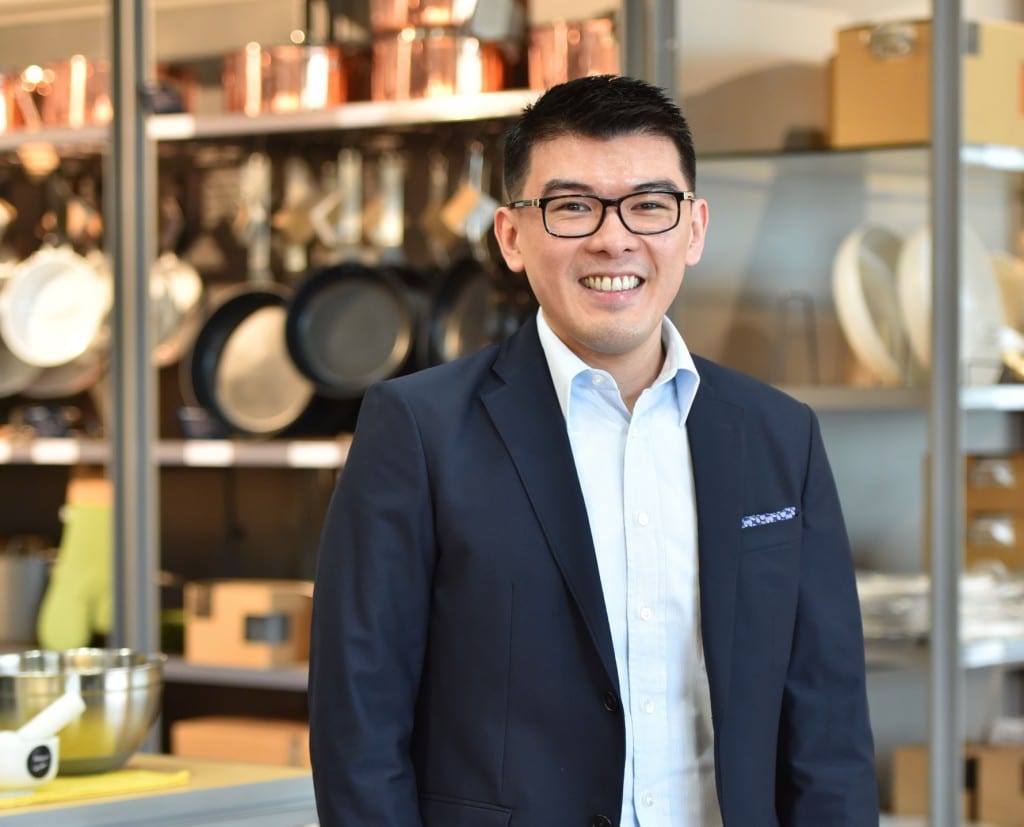 Q1: Congratulations on the opening of Habitat in the Philippines. Can you tell us what is good design in the brand DNA of this European furniture brand?
A1. Thank you. We are very excited with the opening of Habitat Manila and are very thankful to the positive response of the market.
At Habitat, good design means beautiful, functional and affordable products. Habitat founder, Sir Terence Conran, revolutionised home furniture and decor 50 years ago with its first store, and today Habitat Design Studio continues to live by this design ethos.
Each Habitat product must not just be a beautiful addition to your home, it has to be functional and improve your everyday living. This design philosophy can be seen in our furniture, lighting products, tableware and even accessories. Even the simple things like a bar cart, a coat rack or a book shelf is given a lot of design thought.
Q2: There are so many furniture brands in the Philippines, what unmet interior needs are you satisfying with the entry of Habitat?
A2. We are becoming more sophisticated and looking for great designs to match our existing homes and lifestyle. At Habitat, We'd like to give the market a unique European aesthetic that is affordable and beautiful. Habitat also aspires to make 'Made in Europe' products more accessible to the market, as consumers are looking for better quality and great value.
We offer unique solutions to compact living, which is a big trend in home ownership, and consumers have been very happy with the range of multi-function products we have at the showroom. Our compact sofa beds are stylish sofas in daytime and a truly comfortable beds at night. This is something Habitat is very proud of, with years of improvement in sofa bed design and functionality, consumers do not have to sacrifice comfort when living in a condo. Many Parisian apartments are very compact, and this has allowed Habitat to design a complete range of product to fit our condo market, while still looking chic.
Q3: Habitat founder Sir Terence Conran was knighted by Queen Elizabeth for his contribution to British style and retailing, he was also instrumental in setting up the Design Museum in UK through a 50 million pound grant by his Conran Foundation. What are some classic Conran designs that consumers can see in your Habitat stores?
A3. Sir Terence Conran is a huge influence in modern home design and his legacy at Habitat continues to be felt. He was the first to combine furniture and home accessories in one store, making the lifestyle store Habitat is today. The home furniture catalogue was also his idea, to allow consumers to browse the entire Habitat range, even when at home. We continue to carry iconic Habitat styles from the 70's such at the Trestle Table, the Ribbon Lamp, the Chicken Brick, and the Photographic Lamp. Habitat also popularised the Wok and the Japanese paper lamps in Europe during the 80s, and continues to be available in our store today.
In celebration of Habitat's 50th year, Sir Terence Conran designed a tableware collection called the 'Parnasse', this continues his legacy of making beautiful designer products accessible. This tableware collection is available at our BGC showroom, and shows that casual luxury can make life enjoyable everyday. Habitat Design has also been influenced by top design minds such as Tom Dixon, Manolo Blahnik, Thierry Marx, and Mallet Stevens, thru design collaborations and special editions.
Q4: You have a big store in BGC beside Ascott Hotel. Habitat is also known for many 200 sq.meter mini stores across UK. Will you have the same channel strategy in the Philippines?
A4. Habitat continues to expand with flagship stores in Europe and Asia, the big store area gives us the opportunity to present a complete range of products to the consumer, and provide a complete lifestyle offering. Even in Paris, where space is very limited, Habitat continues to operate flagship stores with more than 1,000 sqm in the city, and we think that is the best way to introduce the brand to Manila. The Habitat Paris design team and architects oversaw the development of the BGC store to make sure the store has the same feel as abroad. Even the fixtures were all imported from France. We're very happy that our consumers appreciate the store design and the ambiance the Habitat team has created. We wanted customers to take their time to look around in a very casual and chic environment, no pressure, but helpful service when needed.
Like in Paris or London, we hope to expand the Habitat concept to more outlets in the future, and bring our unique designs to more consumers. However, our focus now is to continuously grow and improve our BGC store, and hopefully expand when the right opportunity comes.
Q5: Your family has been in the furniture business for four generations, what made you decide to add Habitat into the group's portfolio?
A5: Each furniture brand has its own strength, and we felt the market continues to look for more options. As the consumers become more sophisticated, so should we evolve and partner with top brands to bring to the market. We have carefully selected brands that do not overlap, and have unique products to offer.
With Habitat, we complete the offering with houseware, tableware, lighting, bedding and decor. These are new lines for our group, but its essential to provide that Lifestyle solution to the consumer. While our family has been in the furniture business for many years, we try to push ourselves outside our comfort zones and find better ways to build customer relationships.
Q6: Can you share top 5 trends in furniture?
A6: Top 5 Trends.
1. Back to Basics
– Oak wood furniture is making a big comeback in Europe because if gives an casual and elegant feel to the home. There is an authenticity that comes with natural materials that Habitat is able to capture. That is why at Habitat, we have a wide range of Oak wood tables and dining chairs, down feather pillows, Leather accessories, marble, and porcelain. Products and materials that give the furniture a homey and comfortable feel, a personal space you enjoy everyday.
2. Compact Living
– Space is becoming more limited, so customers are now looking for more smart and practical designed products for their home. Home furniture has to be compact, but comfortable and have multi function. Like a Compact sofa bed, or a expanding dining table, products have to be smartly designed.
3. Affordable Designer Collaborations
– Collabs which are a big trend in the fashion industry is also happening for the Home. From designer plates, to lamps and accessories, designer products are becoming more affordable and accessible. Habitat continues to set the trend and we are excited for more collections for 2016.
4. Investing in the Home.
– Furniture is now seen as an investment, for both design and durability. Good Quality furniture get better with daily use, so at Habitat we are proud of our European made sofas and dining furniture that can enrich the home for a long time. As people spend more time at home and with family, we want to offer products to complete the home.
5. Personalise and Accessorise.
– People are visiting the store and finding products that personalise their rooms or their space. Be it a coffee mug, an espresso cup, a lamp or a chair. People are looking for accessories that complement their lifestyle and says something about their personality.