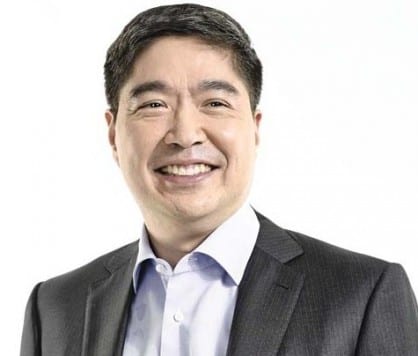 Q1: You modeled Cebu Pacific Air after Southwest Airlines in the US. How has the low cost carrier (LCC) model evolved since then, especially with much higher fuel cost as a percent to total operation cost?
Southwest Airlines adhered to the original LCC mantra as it provided a point to point service as opposed to hub and spoke; as well as using a single aircraft type. They aimed for simplicity of operations (short turnarounds), and their flights had monoclass seating.
Strictly speaking, it is the European LCCs such as Ryanair and Easyjet that have really introduced incremental innovation particularly with regards to online distribution, ala carte pricing and introduction of ancillaries such as excess baggage, seat selection and food.
The LCC model has evolved since then, but with the same strategic intent — make flying affordable to more people. Cebu Pacific in particular, introduced the ATR72-500 turboprop into its fleet only three years after we started with the Airbus A320 aircraft. This decision was driven by the huge unmet demand we saw on the domestic market. The Philippines is 7,107 islands, and today there are about 85 airports scattered throughout our archipelago. Of those airports, less than 30 can land the Airbus A320 jet. If we stuck to the LCC orthodoxy, we would have ignored this large, unmet demand.
Today, our fleet of 8 ATRs has cemented our position as the Philippines' most popular airline. Today we have the most flights and the most passengers flying to Boracay, the most popular beach destination in the country.
Q2: Passenger numbers for Southwest in 2013 went down by 6 million customers vs. three years earlier due to higher ticket prices (though Southwest remained market leader as it was the market that contracted). Do you see demand for local Philippine flights affected in the short term as well as airline prices are so dependent on fuel costs? How are you preparing for this price elasticity?
Cebu Pacific has grown from carrying 2 million guests in 2005 to 17 million this year. We expect to continue to grow because we are offering a quality service at an affordable price. As fuel is 50% of our costs, of course, fuel prices are important but it affects all means of transportation whether it be airlines, boats, buses or cars — but longer term, as the Philippines and Filipino middle class is created, then our experience is that once people have had a taste of travel, they will want to continue to explore and connect. It's our job to make it affordable to as many as possible.
Q3: In the year 2005, Cebu Pacific Air had a 'premium economy' program which failed, inspite of providing perks like newspapers, hot meals, frequent mileage, etc., your sales and market shares dipped for the first, and to my recollection, the only time. What lessons did you learn from that failure?
Focus, focus, focus. Our job is to make flying more affordable for all — anything that increases our costs and reduces the simplicity of our process such as newspapers, and other frills should be removed, so that we can continue to provide low fares. We also strive to provide the best value for our customers by allowing them to make choices in terms of products /services that they want to pay for or forego in a Cebu Pacific flight (i.e. meals, Wifi connectivity, baggage allowance, travel insurance). With ala carte pricing, our passengers pay only for the add-ons that really matter to them and fares remain as low as possible.
Q4: Herb Kelleher, Southwest Founder, once said that when it comes to LCCs, people expect less for less but in SW, they give more for less. May I have your opinion about this statement? What does the Filipino passenger really expect from CebuPac?
From experience, we know that Filipinos want affordable fares, and a safe and consistent service. As with any traveler, service expectations include above average on time performance, superb baggage handling, more flight frequencies to choose from, brand-new planes, ease of booking and check-in, and smiles all around.
Everybody wants the frills like flatbed seats, lounges, in-flight entertainment but our experience in the Philippines and throughout the world has shown us that not everyone is willing to pay for the cost of providing these add-ons especially for short haul flights. This is the reason why ala carte pricing for additional products and services works well for Cebu Pacific. Our passengers only pay for the add-ons that really matter to them and we are able to offer the lowest fares possible.
Q5: When the LCC model was launched, it was intended to solve the barrier of high fares and bad service. However, the situation today is different with many LCCs, what is the competitive advantage of Cebu Pacific Air for international flights?
Cebu Pacific offers the fastest and most affordable way to reach the Philippines. We offer low cost flights to the widest network in the Philippines with 34 domestic and 24 international destinations and operate flights in 89 routes. We are able to maintain the lowest cost base in the Philippines as we operate an all brand-new and highly efficient aircraft fleet. Together with Tigerair Philippines, we currently hold a 60% market share in the Philippines, and the largest share to the ASEAN as well.
Our brand is the most recognized airline brand in the Philippines, and www.cebupacificair.com is among the most visited e-commerce websites.
Q6: In the US, Jet Blue has successfully positioned itself as an LCC with better and different service than Southwest. How is CebuPac preparing to anticipate these white spaces that competitors can fill tup to satisfy current customer unmet needs?
We anticipate our customers' unmet needs and remain focused on innovation. We continue to find creative ways to give the best value, and low cost travel experience for our passengers.
We think up ways to enhance the Cebu Pacific experience from booking flights online, making self-check in options possible whether at the airport or at the time of online booking; and being able to select products and services that they want to have online or in-flight.
We recently launched Cebu Pacific flights from Manila to Dubai, and became the first Philippine carrier to offer low-cost long haul flights to Dubai. We are also the first Philippine carrier to offer Wifi connectivity in our Airbus A330 flights. In the coming months we will add more destinations in Australia and the Middle East.
Basically, we try to be innovative and create benefits that make the most sense for our guests. We aim to provide services that they really value or are willing to pay for, not stuff that will just increase costs and complexity to the business without really adding value to our guests.
Q7: If likened to a retail store, Cebu Pacific Air is like a HiLo store offering some 15% of its seats for sale. What do you think about the Wal-Mart type Every Day Low Prices (EDLP) business model in the airline industry? I understand Ryan Air was thinking of the ledge seat for this purpose.
The analogy with Walmart or Hi-lo stores is not necessarily correct. We basically follow a revenue management model wherein we encourage our guests to book early, in order to avail of the lowest fares — and we are determined to offer the most affordable fares at all times. We believe that low fares stimulate demand, which allows us to build further economies of scale and lower operating costs which ultimately translate to lower fares for consumers. It's a virtuous cycle.
Q8: What has been the most difficult decision you have had to make as CEO of Cebu Pacific Air? What issues in the industry keep you awake at night?
In 2005, when we first decided to become a low cost carrier, I had to persuade the board to take this adventure with me by spending over USD 500 MM to buy 12 new Airbus aircraft. The only issue that keeps me awake at night is making sure that my team consistently provides a safe and consistent service that meets or exceeds all regulatory requirements, including that of the Philippine regulators— the Civil Aviation Authority of the Philippines, the Civil Aeronautics Board, and foreign regulators including the European Union. Cebu Pacific is the Philippines' only low cost carrier that meets the EU Safety Commission's stringent requirements.