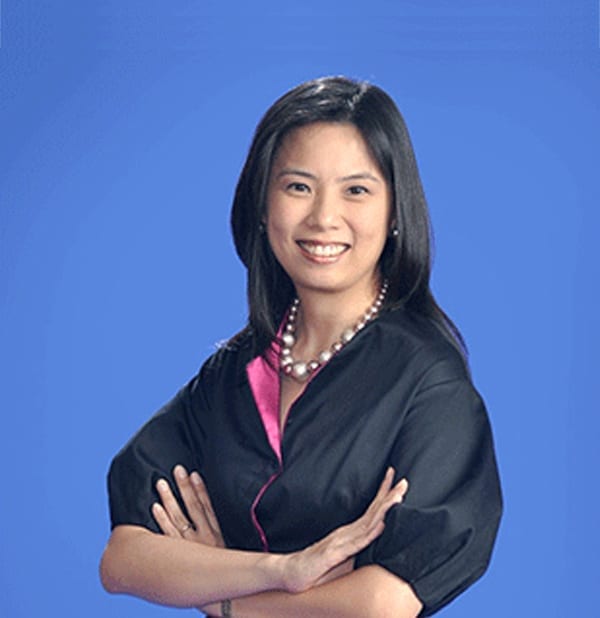 Q1: Prior to Mondelez, you were with Unilever, first as country brand manager, then regional brand manager, then global brand manager. Can you tell us what were the most challenging parts of each of these brand positions and why?
A: At the heart of these roles is the privilege to make a brand more valuable to the business and the consumers after your term.  There comes the usual challenge of competitive pressure, stagnant/declining sales, weakening equity and so on. But a significant part of the challenge would be beyond marketing, but also on personal leadership.  During my first role as brand manager, I was very young then and handling a mega billion peso brand that faced immense competitive onslaught and business pressures. The most difficult, and yet eventually rewarding, was to be able to rally an entire organization to believe in the plans you have laid out for the brand, inspire people to be behind it through and through, and eventually experience success together as a team. When I moved to a regional role, we were trying to roll-out a winning model across markets but had to be cognizant of local nuances.  Cultural sensitivity to both the consumers and internal peers/stakeholders were critical. When I took on a global role, it was about thinking BIG and BOLD. You were expected to be ahead of the rest, to be leading edge, and to be visionary.
Q2: When you moved to MDLZ as Marketing Director, your first challenge was on Powdered Beverage category. Tang had formidable competitors – both international and local players. What were the key moves that enabled Tang to grab market shares back from competition and what lessons can you share about this shift?
A: Tang is a very well-loved brand in the Philippines. Most of us grew up with it, and yet over time we noticed that with brand heritage comes the challenge of making it contemporary to appeal to the market of today. We were just focused and passionate about being loved by our consumers and we transformed all that we do to make Tang the preferred beverage of choice for our target. To be honest, we were not focused on a branded competitor but on deepening our understanding of our target and being true to their aspirations. We took bold actions on the entire product mix, communications, shopper experience, innovation to meet these consumer aspirations… and these all led to the enviable share position that we are in today.
Q3: Tang became market leader again but powdered drink is not as big a category as say, water.  What have you been doing to improve usage?
A: The good thing is that powdered drinks' ally is actually water! Despite the high penetration of the category, we believe that there are still immense opportunities to drive up consumption per capita. We are still way behind other more mature powdered drink markets like Latin America.  As market leaders, it is up to us to develop the category. We are continually finding new triggers to develop the category whether through communication, product experience, shopper experience or innovation. We believe that being deliberate about category development in all our efforts will drive up usage of the category over time.
Q4: What do you consider as your top three marketing achievements and why?
A: No doubt that my top would be on people development. I am very passionate and committed to develop the next generation of marketing leaders and seeing them grow professionally makes me feel so proud and fulfilled. I've also had various business/brand turn-around experiences especially on mature brands and categories. Lastly, I am proud to represent Filipino marketers in international roles / in multinational organizations and hopefully show that Filipino marketers are world-class marketers.
Q5: What are your hard-to-forget marketing failures? Please share some nuggets of wisdom that our young readers can learn from.
A: Oh a lot! I've had my share of "learning experiences" as I would prefer to call them. From unsuccessful campaigns to product launches, I've had my fair share. But I must say I've learned the most from these failures and difficulties. My advice is to take the time to reflect and seek out the lessons to be learned from these experiences, so then they can turn out for the good eventually.
Q6: What traits should a neophyte have in order to have a good chance in becoming a marketing rock star like you? A market master no less?
A: I can only share what has worked for me. Always be hungry for learning, take on roles and projects that are uncomfortable and will provide stretch, always aim to operate at the next level, find mentors, dream big and have tons of fun along the way.
Note: Pamela Takai was awarded Mansmith Young Market Masters Awards (YMMA) in 2011 for marketing management. YMMA recognizes excellent brand builders and entrepreneurs 35 years old and below. For list of past winners, judges and events, please visit www.youngmarketmasters.com