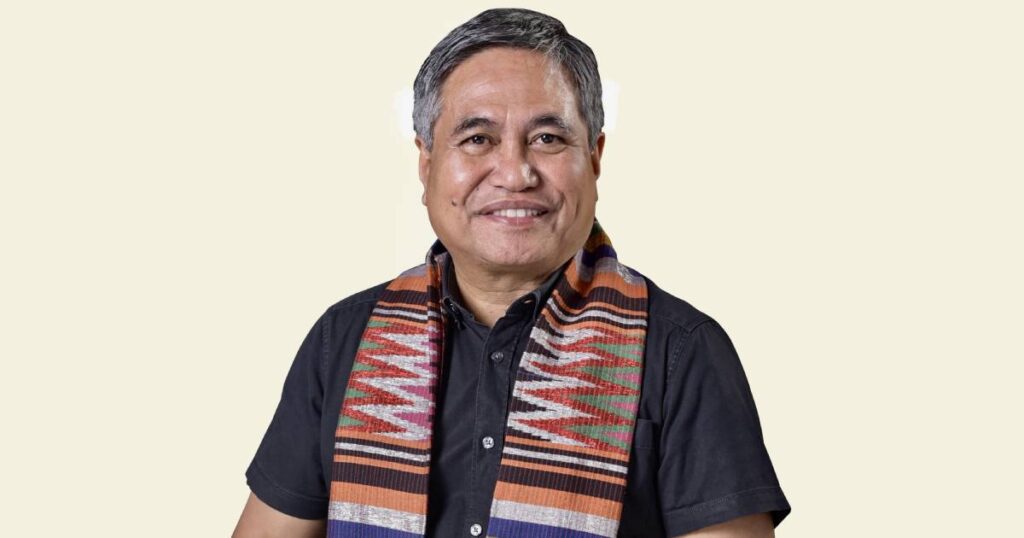 Dr. Aris Alip is the visionary behind CARD Mutually Reinforcing Institutions (CARD MRI), the largest micro lender to the underprivileged in the Philippines. It boasts of a customer base exceeding 9 million and an impressive collection rate of 99.17%. CARD MRI's low-interest loans, predominantly aimed at women, play a pivotal role in poverty alleviation and the empowerment of women. Dr. Aris Alip, master innovator recipient of the 3rd Mansmith Innovation Awards, sheds light on the path of innovation that has immensely benefitted their mass market clients.
Q1: With over 9 million borrowers and a remarkable payment rate of 99.17%, which came first – – the low interest rate or the high collection performance? How did you determine the priorities in your offer?
A1: The reasonable interest rate is a basic feature of any microfinance program. This helps the poor people move out of poverty by managing their minimal resource through affordable weekly amortizations. And we were able to offer loans at low interest rate because of our efficiency – simple, less overhead costs, focus on what is necessary, the essentials. This is also one factor why members chose CARD.
In the same manner, the high collection performance is a representation of our efficiency, brought about by our staff's performance, clients' credit discipline, our simplified systems and procedure, and the technology we employ. This can be seen as the positive reaction of our members, and our inspiration for innovating more products and services that would help them improve their lives.
So going back to your question, the low interest rate is a result of our high collection performance, and the high collection performance also reflects our low interest rate. Both these are due to our efficient operations.
In CARD, our priority is the welfare of the families we serve – ensuring they have enough nutritious food on the table, good health and education. And we deliver our products and services which are responsive to our clients' needs. This is determined through more than three and a half decades of interacting with the poorest of the poor communities and families. We have a periodic client satisfaction survey where we gather what went well, and what needs to be improved in our offerings to our communities.
The CARD MRI leadership are always on the field to witness and feel the lives of our clients, to assess and recommend policy enhancements, and ensuring that we are on top of our purpose on nation building.
Q2: What fundamental assumptions were questioned during the formulation of your unique micro lending approach? How did having a clear purpose play a role in challenging assumptions?
A2: When I pursued our dream to establish a bank that is owned and managed by the poor – it was then considered a crazy idea by my friends and colleagues. Traditionally, banks are owned and exist only for those who have capital and resources. The rise of the CARD Bank, the first microfinance-oriented bank serving poor women and owned partly by them, debunked this myth.
It was assumed that the poor cannot pay. But this assumption is completely wrong. I will never forget the reaction of the late Wash SyCip when he called me a week after the Typhoon Yolanda hit the Philippines. He was worried that our operations will not survive since most of our clients are poor, they will not be able to pay. Wash could not believe when I reported that after more than two weeks, most of our clients came back to our office and started paying – they did not want to miss their payments. They wanted to fulfill their commitment because they want to preserve their dignity and integrity.
We have been guided by our clear purpose – to establish a bank, owned and managed by the poor. And so it happened after 10 years. Perfecting the microfinance technology suited for the Philippine context, and establishing the bank for the rural poor Filipinos. Then, we did not stop. We continue to develop the CARD Mutually Reinforcing Institutions (CARD MRI), now composed of 25 entities, all aiming at capacitating our members to pull themselves out of poverty and help in building our nation. I have always articulated that our business is poverty eradication.
Q3: Can you elaborate on the innovative process that shapes your value chain, ensuring such a high collection rate?
A3: We are client-focused and we have a very proactive Research unit. Their findings are our inputs in improving our processes, products, and services for our clients.
We have two important committees – our Executive and our Management committees. They are required to monitor/visit certain numbers of units/branches and centers every month so they have firsthand knowledge of our clients' situations, and their perceptions of our products and services. The feedback they receive and the information they gather during these field visits are used for policy enhancement that redound to the benefits of the clients. Should we have a new product, we pilot test it 6 months at the minimum. Once this has proven effective and feasible, then we will roll-it out and will be part of the monthly monitoring reports.
Our digital initiatives have also helped us in remotely monitoring any discrepancies in our operations – irregular payments, leading to potential concern with the members. Then, our field managers will do regular visits to our members to validate and advise on any possible action that can help our members. Needless to say, we work hand-in-hand with our clients. Their repayment is a reflection of their successful livelihood projects, and so of our interventions.
Q4: Your credit scoring technique originated from managers' deep familiarity with customers; back then, artificial intelligence was not available. How did you manage to standardize knowledge transfer and best practices nationwide, given that thousands of managers are involved in loan approvals? How has this process evolved?
A4: Before digitalization, our people are very field-based. They lived right there at the village and very familiar in their areas of operations.
Moreover, we do an "Each One, Teach One" approach, a hands-on training style based on coaching and mentoring. To standardize our knowledge transfer, the CMDI, our education arm, plays a big role. We develop standard modules for use of all staff, nationwide. Our training is not limited in a four-walled classroom. CMDI even have a flying team of trainors; this makes our training decentralized, yet standard.
In this age of digitalization, we also use the available technology – digital communities, chat groups, and other platforms. Even during this digital stage, our staff are still in the community. It is important to have face-to-face relationships with our clients. Digital technologies are just means and not an end in itself.
CARD MRI, as an organization, has undergone change management as early as 2015. This is to prepare the organization on digital transformation which helped us survive during the Covid-19 pandemic.
Q5: Could you delve into how Filipino culture and psyche, particularly that of the marginalized, influenced your lending products' development and integration?
A5: Again, our client-focused approach has always been the key in our innovations. Our research, interaction, satisfaction surveys, and feedback are the pillars of CARD MRI. We say that the hallmark of CARD MRI is that its policies and procedures, products and services, are all research-based and therefore, client responsive. Over the years, we have proven that the poor can pay –because they value the trust given to them. And when they pay, they can also get higher amount of loans to support their livelihood activities.
Q6: What strategies do you employ to identify and mitigate the inherent risks associated with money lending?
A6: All staff of CARD MRI adheres to our Core Values: Competence, Family Spirit, Integrity, Simplicity, Humility, Excellence, Stewardship.
Our staff recruitment prioritize our member's children. We believe that growing up in a family touched by CARD MRI imbued them with empathy for the poor, having experienced poverty themselves. We also have a number of our members sit in the Board and committees of CARD MRI. Understanding the workings of CARD from within, they are enabled to explain CARD MRI better to existing clients and to protect our institutions from fake news.
Our internal audit teams and reputable external audit firms ensure the integrity of our transactions. As there some cases of fraud that are now digital, and so our IT team ensures the security and dependability of our systems- making sure our data and transactions are safe from any fraudulent cyber attacks.
***
Josiah Go is the Chair and Chief Innovation Strategist at Mansmith and Fielders Inc. Join us at the 3rd Mansmith Innovation Awards ceremony in the afternoon of November 17, 2023, at the Podium Hall. Kindly register at www.mansmithinnovation.com.
See more articles on Innovation.