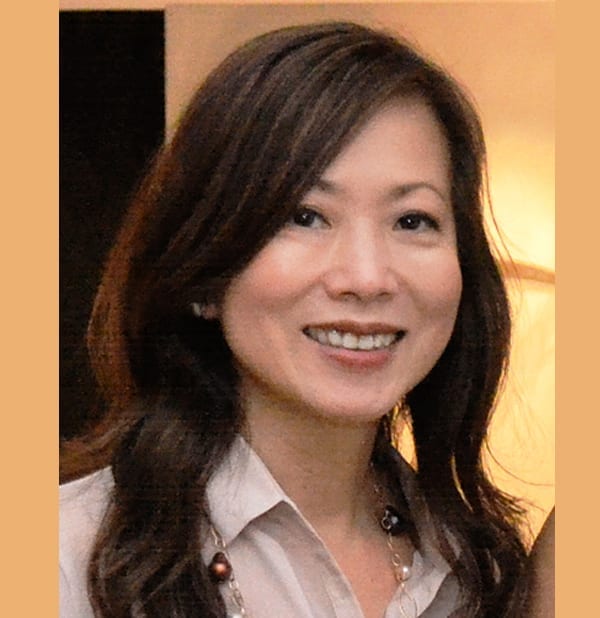 Q1: What have you observed as trends in the size and format of new retail stores and why do you think this is happening?
A: The trend towards bigger stores has reversed the past 10 years. We now see the big organized chains building smaller formats, while small and medium size entrepreneurs continuing to open groceries and sari sari stores. People in urban areas are getting busier so accessibility, convenience and quick service are important factors. People shop in different supermarkets or grocery formats depending on their need. They may go to a big store for their weekly or twice a month top up requirements, but for their everyday or emergency needs, they will go to their neighborhood stores or those near their work, where they do not need to take extra public transport.
Q2: Middlemen like wholesalers are being squeezed out by the more organized principals. What kind of wholesalers are progressing? What kind are deteriorating?
A: There was an industry forecast years ago that wholesalers will cease to exist. However, to this day, the wholesaling business continues to grow. There are fewer players but bigger ones. Our business, for example, continues to increase year on year. We continue to innovate and invest in people, technology and facilities.
The wholesalers who have declined, not only did not innovate and evolve.The ones that remained, continue to play significant roles and in fact, have become even more relevant. With the rapid expansion of the big organized chains, the resources of FMCG manufacturers and principals are stretched to serve the requirements of the 1.2 million stores nationwide. This provides an opportunity for us to complement them. We have the economy of scale to deliver to a grocery everyday a wide range of categories that are important to them or they can pick up in any of our 6 distribution centers. Our share of our customers' business ranges from 35% to a high of 80%.
A number of manufacturers had told me that if Suy Sing does not exist, the investment they require from their sub-distributors in the form of trucks, distribution centers, inventory investment etc. would have tripled. At the end of the day, what is most important to these manufacturers is optimal distribution reach. They spent millions or billions in advertising and their products have to be on the shelves when consumers look for them. To the consumer, it does not matter who puts the product in the grocery shelves, as long as it is there.
Q3: What are trends happening in terms of attaining effectiveness and efficiency in distribution?
A: What seemed like trends years ago are actually "must haves" as you cannot operate efficiently without them. Examples are warehouse management systems, sales force automation, forecasting tools and the like. Many solutions can be sourced in the market today with a wide range of price points. However, it is easy to buy but difficult to implement if the company does not have a culture the embraces change and innovation.
Q4: Do you anticipate any change among the over 1 million small sari-sari stores in the Philippines?
A: I think they will still continue to grow although in the low single digits. Some growth factors are increasing OFW remittances and high incidence of employment and underemployment. For aspiring entrepreneurs, a grocery or sari sari store is the easiest business to open that can augment the family income. I have seen it many times from our customers' experiences that a small store can grow to a big grocery to even a supermarket. It basically evolves from "just an additional income" to become a sustaining business.
Q5: There is a shift in some consumers eating in convenience stores rather than fast food. Why do you think this is happening?
A: Accessibility and affordability is the key driver of this shift. In the CBD for example, there is C-store in almost one in every street. When one is in a rush, it offers a quick way to get a meal, plus at very good prices. For only Php 29.00, you get rice with a topping.
Q6: As market leader in FMCG wholesaling, how is Suy Sing supporting the aspiration of the small grocers to grow their business?
A: I believe we are solving a problem most independent grocers experience. Let me illustrate this by describing a typical independent grocer. He or she works long hours, has very limited trained staff, sometimes rely on family members to take on some functions. Owner functions as purchaser, store operations, bodegero, cashier etc. Store and warehouse space as well as capital are limited. The strain on time and resources results in making life too hectic, unorganized and leads to inefficient store operations. Suy Sing's one stop shop proposition streamlines some of these tasks. However, we are going beyond efficiency.
​
We have developed a program called Lucky Grocer's Club to address this issue of the independents. In the program, participating stores get a new signage and whenever applicable a fresh coat of paint. We also install POS systems, train them how to use it to increase store productivity and run a common loyalty card and promotions. On the average, Lucky Grocer's Stores grow 20% more than non-participating stores.
For entrepreneurs who want to open a new store or start their first store we have a turnkey franchise system called Easy Day Shop, a neighborhood Grocery. We provide an end to end system from supply to store design and operations and marketing. At present we have 2 stores, with a couple under construction.
Catch Tina Tan LIVE (rare appearance, rare insight sharing) at the 11th Mansmith Market Masters Conference, happening on March 18, 2020 at Resorts World Manila. Register early (pay in January 2020). Visit www.marketmastersconference.com.