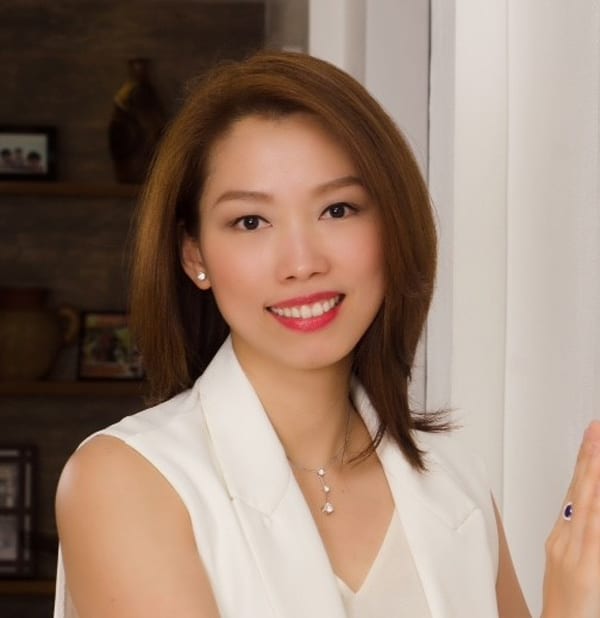 Q1: What was the inspiration behind your beauty distribution company?
A: Being an avid shopper myself, I have always had this interest with the retail industry whether which side of the fence I am in. The "accidental discovery" of K-Palette's eyebrow liner came at a time when my husband and I were thinking of having our own business.
I stumbled upon the cult favorite brand during a vacation with my family and sister in Singapore where it was also being distributed. We were looking for an umbrella to replace the one we borrowed and lost from a friend who's based there. My sister was looking for an umbrella and I was browsing through different products when a packaging with a tagline "One Day Tattoo" eyebrow liner caught my attention since I have always been fetish about my eyebrows. I bought one, loved it and I thought to myself it would be a good product to bring in. The rest is history.
Q2: K-Palette eyeliners, Cure exfoliant and Kracie hair and skin care are all Japanese product lines with some cult following. Why Japan and why these products?
A: I personally love Japanese products because of its high quality and value for money. Plus, their skin type exactly matches our own being Asians.
Q3: Being a relatively new company that started only in 2011, how did you convince your principal to appoint you as their exclusive distributor?
A: We are very grateful for the trust and opportunity that K-Palette gave our start up company back in 2011. I believe our principals saw our passion and dedication to bring this brand in the Philippines. Aside from that, our professional experiences and background also showed them that we were highly capable individuals.
Q4: How were you able to penetrate a highly competitive cosmetic and personal care market as a start-up?
A: Cliché as it may sound, it was through sheer hard work that we were able to penetrate the cosmetic and personal care market. Being a start up company with a very small team, we had to work hard and do a lot of things ourselves. We had to understand each and every step and process and this has been very helpful in growing the company to what it is now. We also had to select the right retailer who could carry our brands that was already established in this industry.
Q5: Your vision statement states that you will be the most trusted beauty and personal care distributing company in the Philippines. What exactly are you doing to make this happen?
A: Beautybox Corp. has been approached by many foreign companies seeking for a local distributor. But I am very meticulous in choosing the right brand and merchandise to bring in. I want our market to associate our company to be a distributor of brands and products that they know they can trust. I think I've done something right to gain their trust.
Q6: What have you discovered about the beauty needs of the Filipinos? Are there any difference between men and women? What about difference between races and cultures?
A: Most of the Filipino men are still very basic when it comes to their skincare. There are only a few who actually go beyond the bar soap or facial wash.
In terms of race and cultural differences, the Japanese consumer would prioritize skin care over cosmetics while the Filipino consumer prioritizes the latter. Make up application wise, Filipinas tend to like more color in their faces as compared to the preferred natural look of the Japanese women.
Q7: Which of your various marketing programs are you proudest of so far and why?
A: I am proudest that the brand K-Palette is continuously becoming the top of mind awareness for holy grail eyeliners and eyebrow liners. It has become a game changer in the cosmetics industry and that is what Beautybox Corp is all about.