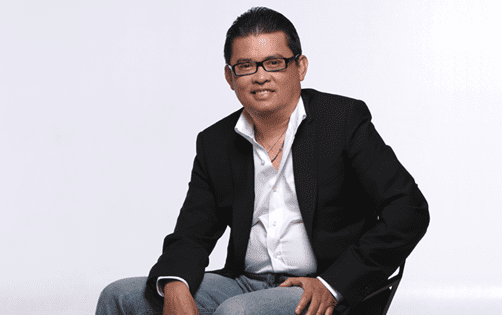 Q1: I have known you since 1982, and you have always been entrepreneurial, please update us about your other entrepreneurial ventures outside of RFM (Joey's Pepperoni, etc.)
On my popcorn and cotton candy business, it is a business I started with my wife Marissa, when we were still single, over 30 years ago.  It used to be called Joey's popcorn and Fluffy cotton candy that you see in the malls in Metro Manila.  We later rebranded the popcorn business into Kettle Korn when we introduced a different kind of kernel that pops into a round-shaped popcorn.  The business grew over the years with over 180 outlets nationwide and about 800 dealers that distribute our products in different channels.  We also supply major supermarkets, convenient stores and other food stores in Luzon. This year we are also expanding our distribution to Visayas by opening our satellite manufacturing plant in Cebu.
Joey Pepperoni, on the other hand, is a quick service restaurant New York-style pizzeria concept that began about 10 years ago. It caters basically to the young urban market who look for a modern pizza and pasta dish alternative.
Since I love boats and sailing since I was young, I also refurbished a yacht into a hotel-like dive boat so we can charter or lease to groups who would like to go on private water and diving trips.
I also joined a group, which formed a fractional ownership of a helicopter that we can also lease to other parties.  Of course, we have also allocated hours to it for our personal use.
Q2: RFM was quite a conservative company in the 80's with flour as the main business, but you changed all that with some acquisitions, when acquisition was not as fashionable then.  Tell us about growing via acquisition; to what extent did it accelerate the growth path of RFM?
When I started with RFM in the 80's, it was predominantly a commodity-oriented enterprise.  A business that was established by my grandfathers and their partners in 1958, RFM was the first flour milling company then in Southeast Asia.  From that time on until it was ran by my father, it has become a diversified company, but mainly focused on flour and agri-business.  I have always believed that for RFM to grow sustainably and create more value to shareholders, we have to develop more value-adding branded consumer products. So we searched then for very good consumer products with strong brand heritage, and we found Cosmos Bottling Corporation (makers of Sarsi and Pop Cola) and Selecta Ice Cream.  Those were good brands with quite a rich history behind them, but both needed a bigger company like RFM to take them to the next level, especially in terms of sales and distribution reach as well as funding for growth, for them to unlock their potential.  Acquisition offers a quicker way to grow the business and enter into new categories especially if the acquired brand is a major player.  But it is not an easy walk in the park if you acquired a brand challenger that required extra effort to grow the business, not to mention the transition and birth pains that went with it.  With sheer hard work and relevant growth strategies, those two brands grew to become major players in their respective categories.  They eventually became major contributors as well in the RFM's sales and income growth over the years. We eventually got a good offer to sell Cosmos in 2001, but we have kept Selecta and also got in 1999 a strategic partner, Unilever Philippines, to make Selecta a dominant brand in the ice cream industry with over 76% market share.  Recently, we acquired the Royal brand of pasta.  Royal, the number 2 brand, also has a very good brand heritage and would complement our homegrown market-leader brand Fiesta, to expand our pasta and flour-value-adding businesses.
Q3: You also sold some brands to other companies; do you have any regret about selling these? At hindsight, what other options could you have adopted or considered instead?
Yes, as mentioned, we sold Cosmos in 2001, and looking back, it a business that probably we should not have exited.  It had a very good growth and profitability model, and its growth was threatening already the number 1 brand in the country.  We got a very good offer that time and we saw trends that we thought would make the carbonated soft drinks business highly competitive, as well moving to a different package-format that would lessen the profitability profile. So we decided to sell.  As we observe the industry now, the carbonated soft drinks remained to be robust and large, still massed-based and still into the profitable returnable bottle system.  We would have grown the Cosmos business further to become a dominant force, and its strength in the distribution to the general trade like the sari-sari stores would have been an extra advantage for us now as we distribute our other products in those channels.
Q4: What advice can you share with our readers about criteria for buying and selling brands?
A brand with strong heritage, a brand close to the hearts of consumers, of course because the product or service itself is known to be excellent. It has to have a clear edge over competition.  Ideally the brand is a major player or has a strong potential to be one.
Q5: What is a brand to you?
It is the ultimate reflection of the product or service. The reputation.  The image of the total package, not just the product or service, but the overall feeling and experience when one uses it. Does it feel good? Does it really satisfy you?  Does it make you happy?   It determines how much you love or hate the product.  It is attached to an expected quality, experience and satisfaction.  What qualities will be top-of-mind associated with your product or service?
Q6: Let's look at RFM brands, you seem to like low price strategy, why is this so?
We like our brands to be loved by the majority of the Filipinos, not just a niche segment.    Bottomline is creating value-for-money brands, to capture your intended market segments.  Please note that our brands actually are not the cheapest in the category, but we always would like to offer the best value for the price.  It is also important to have value brands in your portfolio to capture the higher volume mass-based market.  For RFM, pricing is influenced as well by our company's belief that quality products need to be within the reach of many Filipinos.  It is spelled-out in our Corporate Mission to offer quality products at affordable prices. Of course, we have brands that cater to the higher segment, but those will not make our business scale-up.  Those offerings however further improve the overall image of the mother brand.
Q7: There was a momentary shift in your focus to include property and banking, what is your vision for RFM and what lessons have you learned from that?
Yes, we had years we ventured into non-food businesses.  Conglomerates became a fashion then.   But history taught us to focus on our core competencies, and where our strengths are.  So we restructured our business portfolio and focused on food and beverage, and in doing this, we saw greater gains in sales and income growth, and the investor market in a way recognized this logical focus, which is now reflected in the huge appreciation in our stock price.
Q8: On a personal note, I was informed you are now a devout Christian like your parents, how does that influence your decision making now?
I may not refer to myself as being very religious as my parents, but I always try to be a good Christian and raise a God-fearing family, maintaining very close relation with the people that matter most in my life, my family.  Having a clear relationship with our Maker enables me to be always grounded, and my decisions bounded by what is right, what is fair to all and how it can benefit the communities around us.  In our own little way through Go Negosyo, with the help of many advocates in entrepreneurship, we all contribute our own time, talent and treasures to improve the lives of many Filipinos through entrepreneurship education, bringing inspiration and know how for all Filipinos to move up in life.