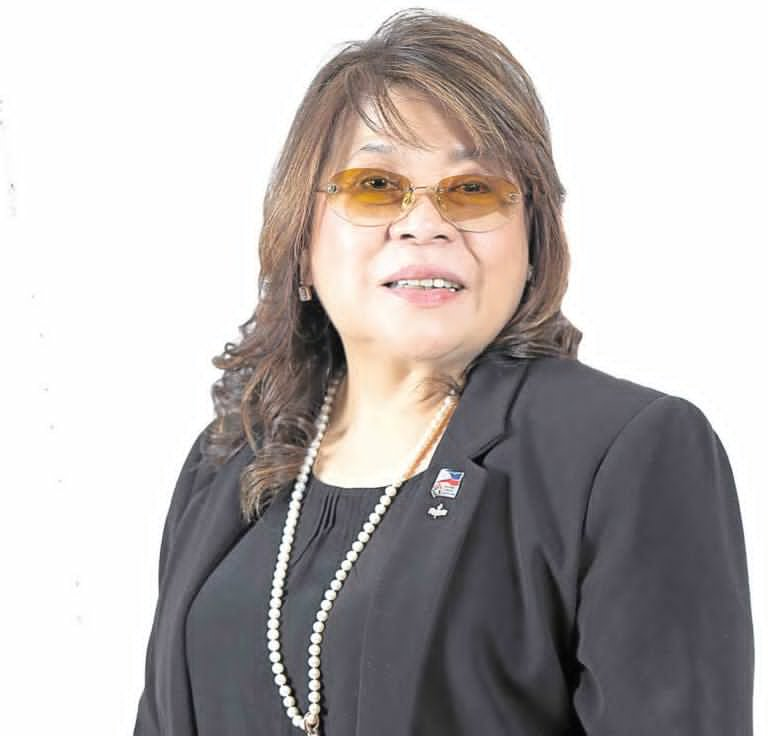 [highlight] [/highlight] Bing Limjoco is the Chief Executive Officer of Francorp Philippines, the leading franchise consulting firm in the country. She is the first Filipino and the first Asian who was awarded as Certified Franchise Executive (CFE) by the International Franchise Association. An outstanding industry leader, she is Co-Founder and Past Chair of the Philippine Franchise Association; Past Chair of the Philippine Retailing Association; and currently a Director of the Philippine Chamber of Commerce and Industry (PCCI). She has been chosen as 'Filipina Starpreneurs' by Go Negosyo and an International Women Entrepreneurial Challenge (IWEC) Award winner in Microsoft headquarters in Redmond, Washington. She shares her wisdom about franchising.
Q1: What is the single most important factor that franchisees should look for in a franchisor before buying a franchise and why?
A1: Franchisees should look for franchisors that have the same values as them because it will be much easier to maintain the business relationship with people who believe in the same things that they do.
Q2: What is the single most important qualification that franchisors should look for in a franchisee and why?
A2: There are a number of criteria that franchisors must consider in awarding a franchise to a franchisee such as financial capability, willingness to learn, and ability to manage a business but among those, the franchisee's belief in the company's mission and vision is considered important. As partners in the business, the franchisee must believe in the franchisor's goals to ensure that they will also contribute to the achievement of the same.
Q3: In your decades of industry experience, how can you tell if a new franchisor will likely succeed in the business?
A3: The franchisor's capability to support its franchisees and the quality of support that it gives spell a big difference in ensuring the success of the franchise business. If the franchisees are happy and profitable, they will choose to stay in the system even if other franchise concepts arise.
Q4: What are the common defects in the business model of franchisors which neophyte franchisees usually take for granted?
A4: There is a common misconception that franchisees can be successful by themselves. Some people think that since they bought into a system that is proven to work, they don't need to do anything but just wait for profits to come. As in any business, a franchised unit still needs to be managed well in order for it to be successful.
Q5: What are the common pitfalls in choosing locations that franchisors and franchisees usually ignore?
A5: Location is everything for a business – it can make or break a franchised unit. Not considering the quality and volume of a site's foot traffic before awarding a franchise is quite dangerous and this might largely contribute to sales targets not being met. Quality of foot traffic means "are the people in the area within your target market?" Volume, on the other hand, simply means the number of people in the chosen location.
Q6: If there's an instance where a new franchisee wants to own multiple franchise locations immediately, what will you advise to the franchisor? What do you recommend to the franchisee?
A6: We normally encourage franchisors to look for multiple unit franchisees because it will be easier for them to manage less people given the same number of franchise units. We just caution our franchisor clients to do their due diligence and screen the potential multiple unit franchisees and their locations to ensure that the units will be successful.
Q7: Why do some companies set up another company for franchising?
A7: For one, putting up a franchise company enables the franchisor to optimize tax advantages. Another reason why franchisors do this is to minimize difficulties and costs in obtaining audited financial statements for the existing firm. As a measure that provides an extra layer of insulation for the business, establishing up a franchise company creates an additional wall between the existing firm and any potential liability incurred by the franchise program. It also enables the franchisor to avoid disclosure of financial information of the original firm.
Q8: What is your simple rule of thumb on determining the reasonable franchise fee?
A8: The franchise fee must be looked at as a cost-recovery tool and as such, it should cover the expenses that the franchisor incurred in selling a franchise. These expenses might be those that the franchisor spent on marketing the franchise, evaluating the franchisee's site, providing initial training to the franchisee, offering support before and during the grand opening, among other things.
Q9: Some retirees or newbies may invest in an uncaring or inexperienced franchisor which does not provide sufficient support or supplies. Is there a money-back warranty in the franchising industry? If there is none, do you think it should be a part of Code of Franchising Ethics?
A9: Running a start-up business is risky because one still needs to experiment to come up with systems, processes, and products that will work. Getting a franchise reduces this risk for a businessperson because the franchisor has already done the trial-and-error for the franchisees. What the franchisor brings to the table is a system that works provided that certain parameters such as target sales and operating conditions are met and it is up to the franchisee to ensure that he keeps up with these. Albeit with lower risks, a franchised unit is still a business that needs to be managed by the franchisee and the responsibility of running the business day to day is with the franchisee, not the franchisor. Currently there is no money back warranty in the franchising industry primarily because the success of the franchise unit still lies mostly on how the franchisee runs his business.
Q10: Which among established Philippine companies do you consider as excellent model in franchising and why? How about startup ventures? Which among them are most promising and must be watched out as potential big winners and why?
A: ESTABLISHED
Jollibee. Franchising has helped them to not only grow nationally and compete with foreign brands, but to expand globally through organic growth and through acquisitions. They have drawn attention to Philippine brands and has helped give recognition to Philippine franchising as the leader in Asia.
The Generics Pharmacy. They are an excellent model of the win-win-win relationship between the franchisor, franchisees, and customers. Customers benefit from the low prices, franchisees get very competitive payback on their investment, and the franchisor's earnings allow them to continue to offer a sustainable business.
B. STARTUP
Medline Dialysis Center: a pioneer in the sunrise health services franchise category, they are addressing an under-served market that is still growing.
Farron Cafe: consistent execution
Catch Bing Limjoco LIVE (rare appearance, rare insight sharing) at the 11th Mansmith Market Masters Conference, happening on March 18, 2020 at Resorts World Manila. Register early (pay in January 2020). Visit www.marketmastersconference.com.