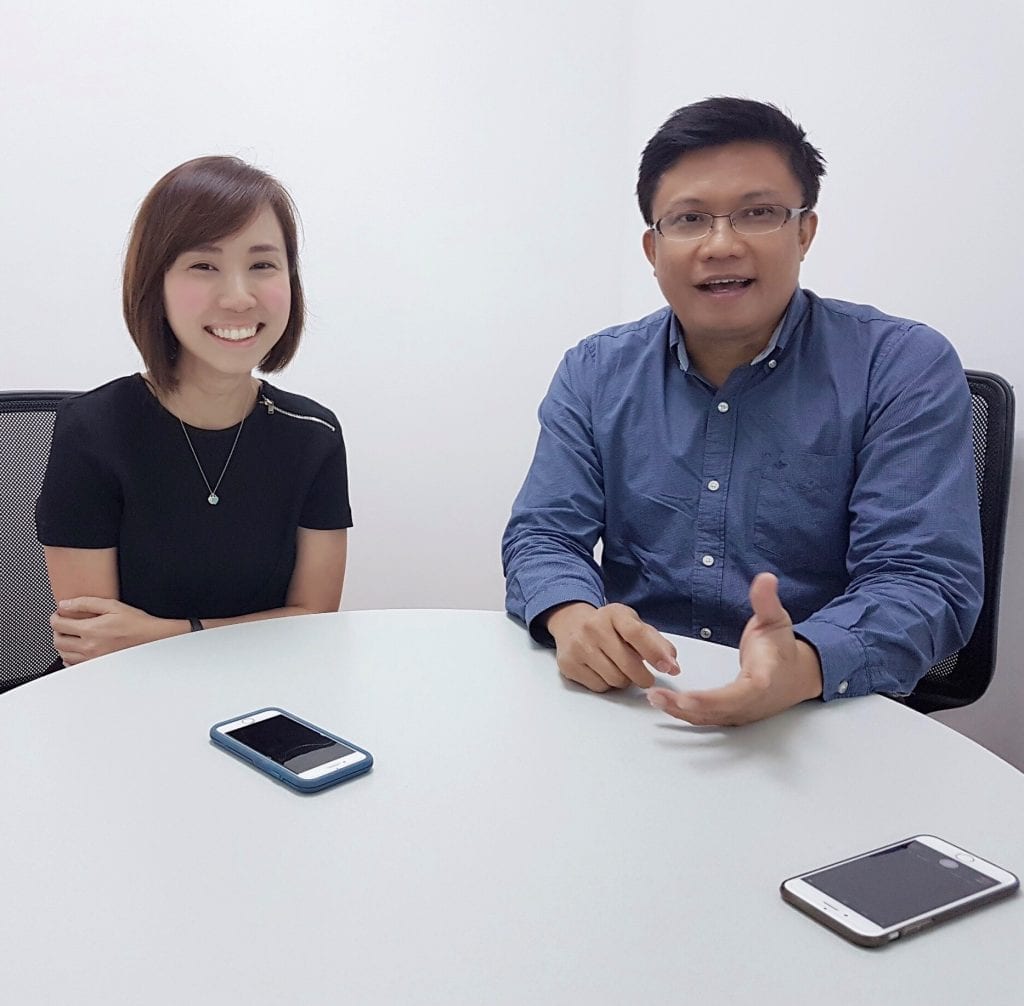 Kantar is one of the world's leading data, insight and consultancy firms with 30,000 employees providing business strategies for clients in 100 countries. Kantar is part of advertising giant WPP, and its services are employed by over half of the Fortune Top 500 companies.
Jane Ng and Ed Dacanay are Kantar Millward Brown Philippines Group Account Director and Business Director, respectively.
Q1: When do you say a brand has brand equity?
ED: Before we even think about equity, we need to understand what a brand is. It is a set of associations made up of facts, benefits, memories and feelings in the mind of a consumer. Strong brands have a balanced set of associations, made up of knowledge, emotions and experience. All our research suggests that a balance of positive functional and emotional associations is more likely to make a brand strong and successful in the market.
A brand is what facilitates choice. Imagine going to a supermarket where the products are not branded, and packaging is homogeneous. There is then no way of telling how one is different from the other. This is where the role of branding comes in, and why equity is important. A brand does not only help differentiate the products. It evokes impressions in consumers' minds which finally has an impact on the actual purchase behavior. Brand equity is, then, the value derived from the strength of consumer's perception on the brand. When a brand has equity, it has a point of difference. However, its end motive is not simply to be different. This difference must be meaningful to consumers, which means the brand delivers on it and communicates it in a way that is compelling, memorable and generates clear and unique propositions. In essence, a brand with strong equity has meaningful, different and salient propositions in the eyes of the consumer. This point of view is the core principle of Kantar Millward Brown. This is why we say – using this powerful principle as applied to brands across the globe, we help our clients grow great brands.
Q2: How does brand equity drive financial performance?
JANE: Brands are often overlooked in favor of tangible assets in most consumer-driven businesses. Because they are intangible, it can be difficult to understand and manage brands as corporate assets. However, the value of a brand can have a significant impact on the financial success of a company in both the short term and long term. The most successful companies recognize brands as assets that they can develop and nurture.
To explain it simply, we have seen that brands can unlock their potential for growth by delivering a meaningfully different brand experience, and then amplifying that difference by bringing it to life and making it compelling to as wide an audience as possible. This equity then enables the brand to increase penetration in market and/or command a price premium. They might even be able to extend the brand footprint to new geographies and categories. In this way, brand equity can make a strong contribution to corporate wealth.
Having worked with brands in Philippines and globally for many years, we have seen that companies which succeed at building strong equity for their brands substantially surpass others in generating profits and growing shareholder value. Even in challenging economic climates, strong brands can reduce an organization's risk.
Kantar Millward Brown, along with our mother company WPP, publishes annually the only brand valuation ranking in the world that measures the contribution of the brand that is validated against in-market sales. We call this BrandZ™, which is a brand valuation methodology that is unique because of the way that it is based on the viewpoints of the consumer, who is the ultimate contributor to a brand's financial success. We conduct worldwide, ongoing, in-depth quantitative consumer research, and build up a global picture of brands on a category-by-category and market-by-market basis. At the heart of a brand's value is its ability to appeal to relevant customers and potential customers. BrandZ™ uniquely measures this appeal and validates it against actual sales performance.
Brand valuation is a metric that quantifies the worth of these powerful but intangible corporate assets. It enables brand owners, the investment community and others to evaluate and compare brands and make faster and better-informed decisions. Brand valuation also enables marketing professionals to quantity their achievements in driving business growth with brands, and to celebrate these achievements in the boardroom.
BrandZ uses a unique and objective brand valuation methodology that combines extensive and on-going consumer insights with rigorous financial analysis. We consider corporate earnings that we make sure are attributed to specific brands and multiply this by a future earnings prospect like the calculation used by financial analysts to determine the market value of stocks. By doing this, we come up with what we call financial value. We then proceed to what makes BrandZ unique and important – we calculate the brand contribution by peeling away a few more layers to get to the value of the intangible asset of the brand itself that exists in the minds of the consumers. Then we take the financial value and multiply it by the brand contribution to get to the brand value, which is the dollar amount a brand contributes to the overall value of a corporation. Isolating and measuring this intangible asset reveals an additional source of shareholder value that otherwise would not exist.
For more information about BrandZ, you may visit http://wppbaz.com.
Q3: How does product portfolio affect brand equity?
JANE: Part of brand equity building is to ensure that the brand provides a holistic brand experience, which meets customer expectations. A holistic brand experience should be seamless from the brand promise to product performance and customer service. As such, what we offer as part of the portfolio ladders up to the eventual experience the customer will have, and their perceptions of the brand.
Brands usually look at their product portfolios to address specific needs and usage occasions. However, when doing so, marketers will need to manage the delicate challenge of the master brand and its sub-brands in the portfolio. With a successful umbrella strategy, a one-brand touch point can impact the entire product line. The core brand essence transfers to the full range of products, and a lift for one brand can create a halo effect for the others. It is key that a core brand essence ties the entire product line together and lends credibility to any new extensions. Umbrella branding allows core brand values to be associated across variants, bolstering equity. However, individual variants can still have points of differentiation. This will ensure that the master brand equity halos on its sub-brands and the marketing efforts on the sub-brands contribute to the build of the overall master brand. In some cases, the product portfolio may be anchored entirely on the master brand supported by different product offering that might play across categories. In these situations, it is key that that master brand communication remains consistent over time.
Q4: Can brand equity change based on occasion?
ED: Before joining Kantar Millward Brown, I was part of our sister company Kantar TNS, which embraces the philosophy that brand equity changes based on occasion. The most often example they use to prove their point is the case of coffee drinkers making their coffee brand choices across dayparts. It is easy to imagine that his decision-making about coffee brands may vary moderately or greatly depending on the specific situations and occasions he finds himself in throughout the day. He may find a Nescafe most appropriate and enticing for breakfast at home, but a Starbucks could be what he craves after lunch. If taking advantage of specific consumer moments that matter is your focus, you may visit http://www.tnsglobal.com/why-brands-need-know-their-situational-equity.
Q5: Can a brand attract the bottom of pyramid customers and still have brand equity?
JANE: While the bottom of the pyramid (BOP) may not be relevant for all, it is certainly the key interest of many mass market brands. There is a misconception that just because a brand is targeting the bottom of pyramid customers, it is just price play, and equity is not relevant. This is not true, as not all BOP customers decide on brand choice by price. As we already know, a brand draws its equity strength from its ability to be meaningfully different in a salient way, and this can apply even to a price-conscious consumer. A BOP consumer will not necessarily buy a product based on price without considering the benefits they will get in return. BOP customers can be very loyal to a brand, or choose between a repertoire of brands. Hence, in these situations, a customer will look for meaningfully different associations for brands, which are salient in their minds before making their choices, and that indicates a brand has equity.
What quickly comes to mind is RiteMed, which obviously started as out as a price play targeting BOP customers and compete with generic medicines. With a little tug at the heart with the use of a well-loved celebrity, a catchy jingle and, for a time, an upper class-looking advocate, the "generic" brand has undoubtedly created for itself a meaningfully different and salient brand equity not only among the BOP but across all socio-economic groups.
How we define "base of the pyramid" may, of course, be different from one category to another. In the airline industry, the emergence of budget airlines over the last 10 years is proof that a brand can still have equity when attracting customers they consider their BOP. They also started out as price hooks targeting the budget-conscious travelers. While having lower-priced fares will trigger short term interest and purchase, travelers have come to consider other factors such as quality of service, aircraft and flight timeliness. Airlines that build meaningful associations supported by a more holistic offer have been able to build longer term equity, which in turn impacts travelers' choice of airline.
Q6: What newer brands would you consider as brand equity models in the Philippines? What are communication lessons from these brands?
ED: As internet access grows in the Philippines, many of the technology brands will come to mind when we talk about new brands being brand equity models. In particular, we think Uber has been exemplary in this area. Traffic woes and the pains of commuting are issues that are close to the hearts of every Filipino and the struggle can be real. Uber has integrated itself into the society in a short period of time and built trust with customers quickly. It also consistently ensures that they deliver on providing a quality experience to their customers by updating their apps, stringent recruitment and screening of their drivers, and cutting down waiting time. On the communication front, Uber has always been consistent in taking a personal tone and approach in its email and in-app communications with riders. Recently, Uber took one step forward to connect with Filipinos through #UberSTORIES, where riders are encouraged to share their Uber experience. Many of the stories got us going kilig and smiling from ear-to-ear, as the experiences are all so close to the hearts. Outside of TV, Uber also takes a transparent stance on social media, openly addressing issues with customers when issues arise. Whether it is above-the-line or below-the-line, Uber stays consistent in portraying a reliable and meaningful personality that allows it to remain salient and differentiated in market.
But it is not just new brand launches. Dove is an excellent example of ensuring that all their new portfolio launches contribute back to building the master brand equity. There is always a consistent Dove look and feel in all their communications. The core brand essence of real beauty is always there and the impression cannot be missed. Even after they extended the brand to the male market, the care equity of the brand continues to stand strongly.
Q7: Why can't Philippines have a big global brand?
JANE: Of course, Philippines can have a big global brand! We have seen Jollibee spread its wings beyond the Philippines coast to countries in North America, Europe, Middle East and other parts of Asia. This has given Filipinos overseas a place to reminisce their childhood, get a taste of home and have a place to gather as a community. Additionally, the expansion meant Jollibee has been able to introduce their brand to non-Filipinos in other cultures. However, Jollibee did not get there overnight. It took many years of planning and well thought through commercial considerations before they took the big leap.
In all likelihood, many brands would learn from experiences in the APAC region first before moving to the global markets. Many of us would have seen URC snack brands prominently displayed in the supermarket shelves of Singapore, Malaysia, Thailand, Indonesia, Hong Kong, etc. Their potato chips are available in flavors that we may not find here in Philippines but are relevant to the local markets they play in outside Philippines. URC is a good example of ensuring that their products stay relevant in a foreign market by adapting to local taste buds. C2 is also a big brand in Vietnam, and Petron is now a key player in Malaysia. Many foreigners will also know San Miguel. These brands have a real potential to go global and are proof that staying meaningfully different in a salient way can help them expand their footprint globally.
Q8: How do non-Filipinos codify brands from the Philippines?
ED: Non-Filipinos certainly attach a Philippine layer to their perceptions about brands that are obviously from here. Certain Filipino brands that have gone global such as Jollibee deliberately drum up their being Filipino. Other brands such as those by URC may not be doing so with the same intensity, and hence, may likely be perceived by non-Filipino consumers as local brands in their respective countries until, of course, they find out if they care to look at the fine print in the packs. Especially for the likes of Jollibee that extend their reach beyond the country as Filipino brands, the codification by foreign consumers takes on another layer of complication. Not only do they receive brand communication versus what they consider meaningfully different within the context of their own cultures, but, to varying degrees, their reception is also influenced by how they perceive us – how we are as a people, how they understand or don't understand our culture, the quality of our work particularly in the category they are consuming. It is not different to when we market our talent. Whether we like it or not, being a Filipino applying for a job in an international company carries unique equity. Hence, we can say that nation branding is a common concern and shared responsibility for all of us across industries and sectors including government, of course. What the Philippines or the Filipino stands for in the global stage halos on how our Filipino-branded products and services play and perform in international markets.