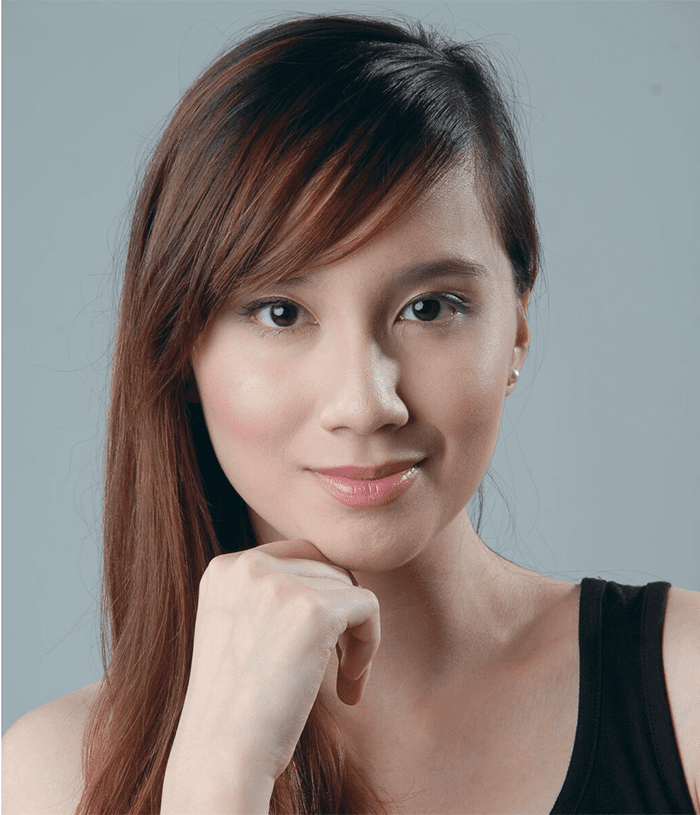 Q1: Inglot is a make up brand from Poland. How did you encounter each other?
A: My sister and I have been wanting to venture into possible brands to introduce to the Filipino consumers. We attempted venturing into food franchises but there were failed attempts due to circumstances. We were contacting 10 – 20 brands in different industries – food, supplies, cosmetics and as expected not all of them replied. But at the same time we were keeping our options open.
Inglot was in our wish list. It was the Owner and co- founder, Zbigniew Inglot himself who unexpectedly replied on our email query after six (6) months. As Inglot required us a business plan, we crafted it for almost a month with extensive research and took a risk in flying to Poland to present it ourselves. This is how we first encountered each other and met the family
Q2: There are already so many brands of cosmetics in stores, online and via direct sales. What unmet needs are you trying to satisfy?
A: Product leadership is one thing that we always ask ourselves in any business venture. What will make us different? What does INGLOT have? As a beauty enthusiast and cosmetics user, I realized how revolutionary INGLOT is. Only INGLOT owns the concept of "Freedom System" which allows consumers – whether individual users or PRO make- up artists to customize their own shades of eyeshadows, lipsticks, blushes, powders in one sleek palette. Moreover, INGLOT's vision, as being a chemist only wants to produce high quality yet reasonably priced makeup. A single eyeshadow in other similar brand category is almost a thousand peso ( P1000), while INGLOT only costs P425. This now leads to practicality because nothing is wasted. This is something new that is worth spending your money for as Filipino consumers always look for value for money.
Innovation is also the brand's DNA. As INGLOT introduced the first ever "breathable" nail enamel – O2M ( Oxygen and moisture). This uses the same polymer for contact lenses that allows oxygen and water to penetrate your nails, not making it weak or brittle than other normal nail enamels. This also accidentally became a hit in Muslim women around the globe, since they no longer need to remove their nail polish before praying 5 times every single day. It was made merely for health and safety reasons and it so happened Muslim women in the Philippines as well will surely enjoy greatly
Q3: Who buys Inglot? How do you market to them?
A: INGLOT, being a professional brand, its primary target market would be pro- makeup artists and consumers who are beauty enthusiasts. Before INGLOT entered the country, they are already users. This is given. As education in makeup artistry is growing, people who are constantly enrolling or who have graduated are buying INGLOT due to quality, affordability and practicality. Besides retail, we are aggressively partnering with makeup schools, aesthetic schools and salons to easily gain loyalty.
Another is we are constantly been selecting good tie ups with corporate institutions where we do makeup workshops that they seemed very valuable. This is important as people need to see, use and realize why they need the products before they will purchase.
We are also in the digital era. Social media plays an important role in marketing and this is the platform where we can easily make INGLOT grow. Being cost efficient, it is a matter of making it viral, which is effective for consumer awareness and eventually trying out the product. It is important when consumers sees it and how it was being used by their icons or any person with credibility. As the saying goes, out of sight, out of mind.
Q4: What are some of the challenges you encountered while starting up Inglot in the Philippines? What did you learn from it?
A: Being in corporate job or working in a family business would seem a good option but this is the risk I have to take, knowing this will highly contribute to my satisfaction.
Starting out a business is not an easy journey. Aside from resigning from my previous job and from the moment we waited for 2 years to officially entrust the brand to us is overwhelming. I was wearing different hats in handling almost all departments a company should have.
But most of all, establishing the brand in the country, making it known and shifting brand loyalty is clearly the hardest part. We ask ourselves how many professional makeup artist are there to sustain sales? What is the best strategy to maximize awareness through different mediums of marketing without suffering huge costs? How can we expand rapidly if sales are not at par? These are the challenges we always seek to solve.
There is also a massive competition in cosmetics industry since some brands have already been in the country for more than 10 years. How can we penetrate to such congested industry? I always keep in mind that we should continuously use the power of marketing – spread the unique positioning of the brand, creating awareness and to always innovate. Innovation is the key for survival and we constantly remind INGLOT on the trends and current needs of consumers.
I also keep in mind the 3 principles my father always reminds us, which are: product leadership, operational excellence and customer intimacy.
Q5: Why is your company called Laverne Luxe Group Corp? What is it supposed to stand for? What is your vision for the company?
A: Laverne is a part of our middle name of all of us siblings, giving it identity and also a personal connection to each one of us.
It's vision is to be one of the top cosmetic distributors and retailers in the Philippines in terms of brand equity and sales. Our mission is to rapidly grow and sustain the INGLOT brand as one of the top 3 most preferred makeup brands in the country. Moreover, Laverne Luxe Group Corp. also aims to expand its portfolio of credible and prestigious makeup brands that Filipino consumers will truly embrace.