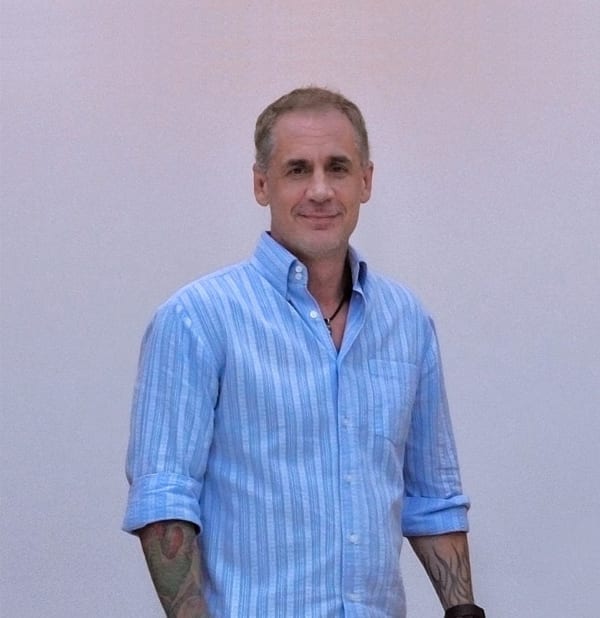 Telus is a business process outsourcing (BPO) company known for employee engagement in community work among their 12,000 employees. This has contributed to high employee morale resulting to an impressive employee retention that is half of BPO industry's employee turnover, currently at 65% per annum. Its VP for brand, marketing and culture in the Philippines Warren Tait shares his insights on how they operate.
Q1: There are many business process outsourcing (BPO) companies in the Philippines, some are bigger than you, but what is TELUS known for? What is your area of advantage?
A: Our team member experience, our culture. It is the single most valuable part of our business and we treat it as such and make decisions based on knowing it is what sets us apart. With world-class level of engagement of our team members and half the industry attrition, we have the benefit of a much better service delivery than our competitors so even with such important decision as revenue growth, we are able to choose the clients whom we partner with, the impact to our team member and our culture. If we believe a prospective client is not aligned with our values, the importance of their brand and is only outsourcing for cost saving, then we may not be the best fit for their business. Creating an unnecessary stressful account that will drive higher attrition and low engagement, then we walk away. We don't need to partner with clients who aren't going to value our team or community.
We are also deeply committed to the Philippines and the communities in which we work and rely on for our future team members and growth. Our corporate social responsibility philosophy is 'we give where we live'. TI-Philippines actively gives back and involves our team members in the community by partnering with organizations that know and understand best the needs of our community. Almost every week, our team members choose Community CSR programs to give back as an alternative form of team-building and recognition. It's not only vital to support our communities in need, but it is also one of the best leadership, personal growth and education programs we can offer. Each year, we celebrate the success of our weekly CSR programs by holding our TELUS Days of Giving, an annual CSR event where team members work together on a selected community project. Last May, 2,400 volunteer team members went straight from their shifts to work at Cayetano Arellano High School in Santa Cruz, Manila refurbishing chairs and repainting classrooms and hallways.
This year alone, we have been recognized for these programs by the Philippine Economic Zone Authority's (PEZA) Outstanding Community Project Award and awarded the 2015 National Outstanding Volunteer Award for an Organization given by the Philippine National Volunteer Service Coordinating Agency (PNVSCA)
Q2: There are a lot of inefficiencies in call center agent acquisition. How are you solving this issue?
A: I think a common problem is companies look at the process for their own internal point of view. How do we improve the process, usually means how do we make this process better for us internally? We are looking at it from the potential team members' point of view. How do we make it easier to apply for a position with us vs our competitors? And that also applies to those who we don't hire. They may not be ready for a position with us today, but in 3, 6 or even 12 months, they may be ready and we need to ensure that their experience with us and their first impression was simple, positive constructive and easy to do again. When considering the experience of the applicant, it doesn't matter what channel whether in person, via the web, social media or even Skype which we are experimenting with. If we get the experience right, it in turn becomes more efficient and effortless for us as well.
I think our approach is making significant gains but we still have to do more. Technology is obviously a huge advantage and again, we leverage our global parent company where we gain access to their tools, technology and experience.
Q3: A major problem of BPO industry is retention. Stress, pressure to meet quota, odd work hours, peer pressure, burn-out, piracy from competitors are some culprits. Yet TELUS has many retention and employee engagement programs, which ones are you proudest of and why?
A: We're proud of our caring culture. Thus, we introduced TELUS International University, an innovative program that provides an opportunity for team members to earn college degrees, short and non-degree courses whilst concurrently working full-time. TI-Philippines launched TIU Family Program which now allows the team members' families to enroll in short courses such as baking and culinary arts, basic fashion design, basic photography and language courses.
Maintaining the University campus feel, we also have a large number of Special Interest Groups that we fund, but are run independently by our team members. For example, our Spectrum group is our LGBTQA community group and with their support and network we have now become one of the first major corporate sponsors of the Manila Pride Parade and well-known for our pledge of supporting Diversity and our team members.
To encourage work-life balance of our team members, we have fitness centers, gyms and health and wellness programs in all of our centers that are free for team members. Our facilities are designed to make what working at TI-Philippines as easy and beneficial to our team members as possible with themed over the top meeting rooms, 24/7 subsidized food services and sleeping quarters for team members who need to catch some extra sleep before or after shift.
We also hold Heroes Day which gives leaders a chance to sit down with front-liners for half of their shift. It's our way of showing appreciation towards the company's frontline agents or our "heroes". Heroes Day takes place for a full day where the leaders—vice presidents, directors, and managers—spend time with the agents while at work. This is an excellent opportunity for leaders to meet with frontline team members to listen and learn from them, the experts.
Q4: TELUS is people-driven. What have you discovered about the Filipinos that helped you grown in the Philippines?
A: There are many similarities between the Canadian culture and Filipino, however where there is the most significant difference, and it applies to all of Asia, is the respect for hierarchy. Hierarchy plays a much smaller role in business and in our personal lives than it does here in Asia. So it was a challenge in the beginning appreciating that difference. In my experience, too much hierarchy in business can create a tradition of – the top does the thinking and the bottom acts, but in a people business like ours – it is our team members who talk to our client customers twenty or thirty times a day. They know better than any anyone else about what is really going on, what is going well, what are the challenges, how can this or that be improved. And you can extend that same approach to the work environment who knows better than our team members on what they need to make this a better place to work. Too much hierarchy gets in the way of communications, ideas, innovation and trust and we are in the business of communication, ideas, innovation and trust so it does work. So, developing that confidence with our team members that we need them to speak out, share the good, the bad and the ugly is very important
Q5: You have a fancy title that encompasses external as well as internal matters. What is the distinct culture of TELUS which is not found in other BPOs in the Philippines?
A: My role, focused on our Brand & Culture is to focus on our agent experience and make it as easy as possible for Filipinos to choose to work for us. That is very unique to TELUS. The teams I support, our Brand team, Facilities, Social Responsibility and Engagement & Events all work together to ensure that the experience of our team members is thought about, planned and improved regularly. Most companies don't give it a second thought and our workplace is an experience intended to make your day better. This speaks about our dedication to ensure our caring culture remains one of our top priorities. Our engagement and attrition results show that it is working very well.
Q6: To your potential call center agents, why should they consider TELUS ahead of other BPOs?
A: I think the same reason I would tell anyone looking to start a new career or looking for a job. Look for a company that aligns with your values and that you can be proud to work with. If you're going to spend 40+ plus hours a week in an office environment and you are going to care about how you develop and perform in your career, then you better find a company that also cares and doesn't just see its "employees" as a number. It's incredibly important and often overlooked.
Q7: What are the unmet needs of TELUS International Philippines and the BPO industry not adequately addressed by universities? What would TELUS like to see in school curriculum?
A: The move to K-12 will cause a short term shortage of graduates but we are prepared and it makes being an employer of choice so much more important. Our University program was built to ensure our team members had options on completing their education for undergrads, shift to a new focus or pursing a passion so education as an investment in our team members is a priority. We are one of the largest corporate supporters of Department of Education's Brigada Eskwela and we were just recognized with the National Outstanding Volunteer Award for an Organization given by the Philippine National Volunteer Service Coordinating Agency (PNVSCA).
Q8: You were a successful entrepreneur in Canada before being employed by TELUS, what made you shift?
A: I didn't lose my entrepreneurial spirit when I moved to TELUS. I was passionate and loved to innovate. We do that move here than when I was doing on my own regardless if you have a team of 12 front line team members, as a team leader or a department leader like myself. There is a cost and a profit to that team. You measure your success through you customer's satisfaction, your team members' engagement and belief in what you do and how you support them as a leader or business owner. It's the same success and people with that understanding do very well at TI-Philippines.