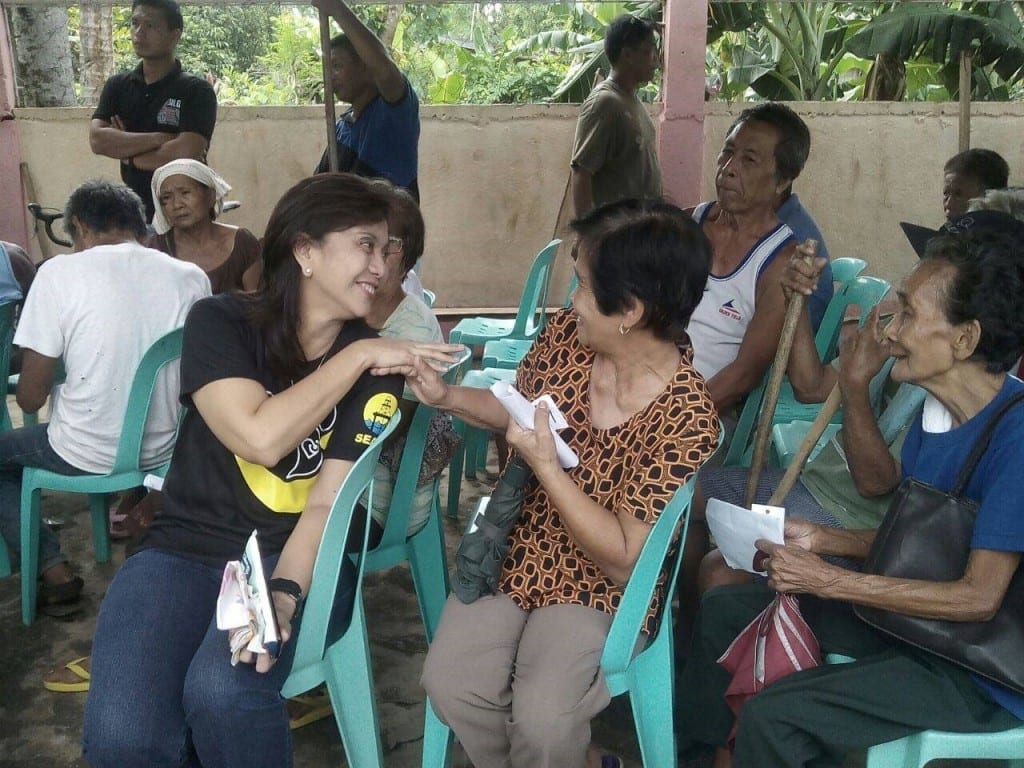 Before becoming a Congresswoman in 2012, Leni Robredo was a lawyer focusing on the poor and marginalized. She was awarded the Most Outstanding Private Prosecutor in 2009 given by Volunteer Against Crime and Corruption (VACC). She decided to run as congresswoman after her late husband died due to the belief that only 1 family member will be in public office at a time. In Congress, she filed the National Food Security Bill of 2015, Anti-discrimination Bill of 2013, People's Participation in Budget Deliberation Bill, People Empowerment Bill of 2014, Full Disclosure Bill and the Freedom of Information Bill.  Among all VP candidates, her brand awareness and preference is phenomenal, from a measly 1% in late 2015 to 24% by the last count and statistically tied with the top two candidates, registering the fastest growth trajectory among all VP candidates. She shares her insights on how she will champion the small businesspeople:
Q1: You filed the Empowerment bill, what is it and how will it benefit small businesses, comprising 99% of all businesses and 65% of overall employment?
A: The Empowerment Bill is inspired by our experience in Naga. We witnessed how giving space for ordinary citizens in the business of government, through the creation of people's councils, not only improves public service but also develops ownership of government programs.
As we have repeatedly said, the best solutions come from those who suffer the problem the most. By creating people's councils, we make sure those who suffer the most – those at the margins of society – have a voice in what their government does for them.
This way, the relationship is transformed from one of distrust and criticism to one of openness and collaboration. Our vision is for this policy of participation would change our traditional notion of constituents from being mere beneficiaries of the government.
It would create a system of partnership between the people and the government giving all sectors a stake in development.
Q2: What have you done to help the Agriculture sector?
A: We have piloted an innovative program in our district called Partnership Against Hunger and Poverty, which is based on a best practice in Brazil. The program strives to address hunger and poverty simultaneously, because ultimately poverty is the root cause of hunger.
The program's model is to empower small-scale food producers through appropriate financial and capacity-building supports, together with the government acting as the guaranteed market for their produce.
This way, regular income is ensured for small-scale producers. Our producers remain one of the poorest sectors in our society, making those who produce our food oftentimes the first victims of hunger.
Currently, 13 farmers' groups benefitted from this program in our district. Through the National Food Security Bill that I have championed, the intent is to replicate throughout the country, mandating 30% of supplies needed for government feeding programs to be sourced from small-scale producers according to this model.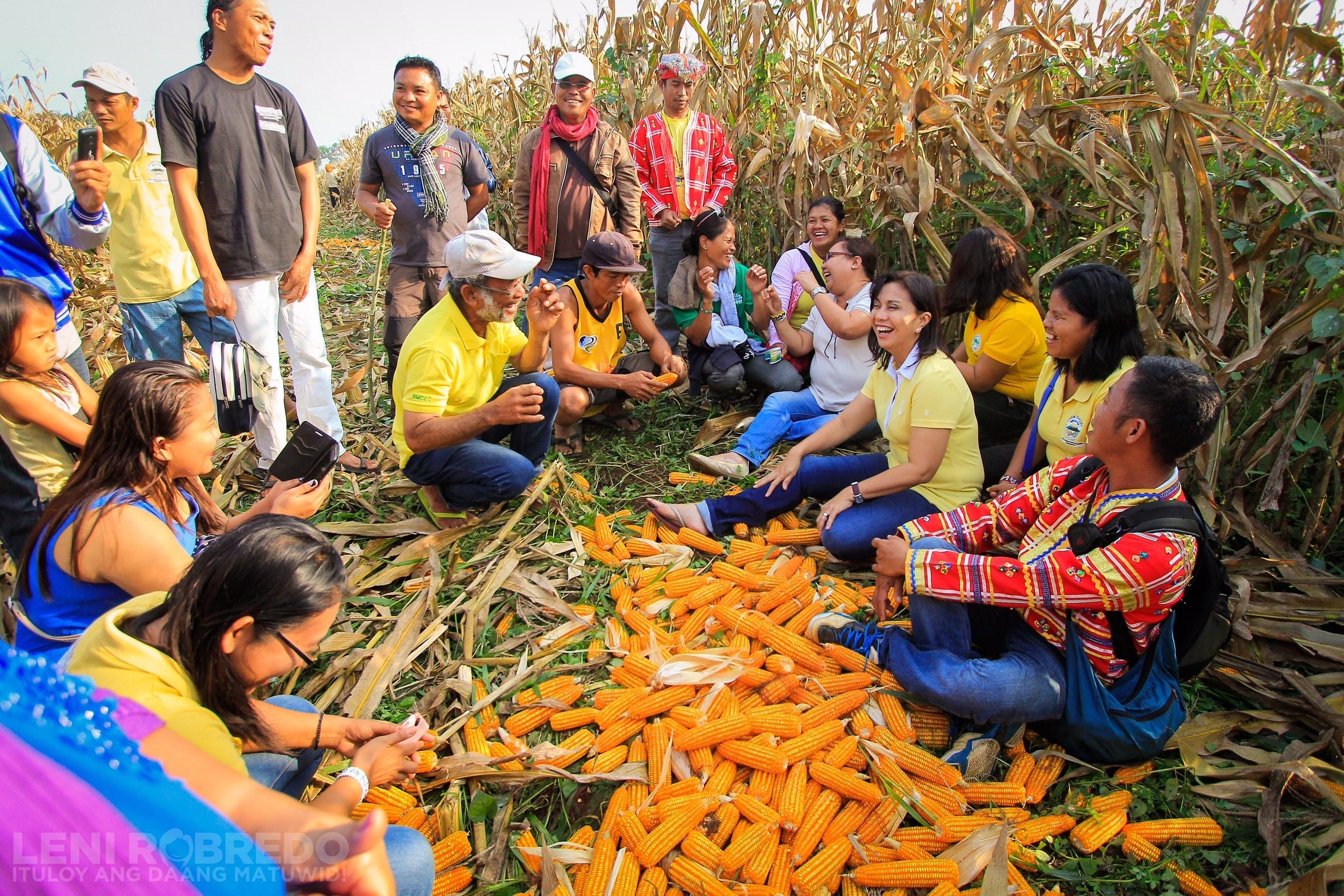 Q3: Per World Bank report, the Philippines is ranked 103rd in Ease of Doing Business and 165th in Starting a Business, this is out of 189 countries as of 2015. What can you do to drastically reduce bureaucracy and help place Philippines in the upper quarter of the world?
A: Another innovation that we started in Naga is the Citizen's Charter, where service standards for government services – including those that pertain to registering businesses – are published and disseminated to everyone concerned. The government's job is to make life easier for its citizens, not harder.
Through innovations like the Citizen's Charter, the entire bureaucracy commits to a standard with respect to each and every service they provide to the public, including amounts, number of steps, and expected wait times, among others.
Such a system fosters both transparency and accountability, ensuring that processes for securing business permits are easy, fast, and corruption-free, especially for small business owners.
Q4: What is your take on the income tax rate of the Philippines?
A: We are for a fair tax system, with lower rates and a broader tax base. The tax burden of 32% for an annual income of PhP500,000 disproportionately burdens the working class, constraining its spending power as well as the opportunity to explore entrepreneurship as a way towards wealth-creation. (Singapore taxes 2% off the same amount.)
But tax reform during an election period risks politicizing a valuable discussion and area of reform. While we are for lowering tax rates together with relaxing bank secrecy laws, we are trying to avoid short-sighted proposals in place of well-rounded plans that go beyond that and push for genuine tax reform aimed at promoting an efficient tax system where everyone contributes their fair share.
One way this can be pursued is by setting up an independent commission that will coordinate closely with the Department of Finance and the Bureau of Internal Revenue to review the tax code, streamline collection, and broaden the tax base.
It is also worth considering proposals to adjust tax rates based on inflation. Ultimately, tax reform requires time and effort, which cannot be accomplished in the span of an election season.
Q5: You are running as Vice President of the Philippines. Name 5 things you want to do to help the small businesses when you get elected as Vice President of the Philippines. How will you do it in case you have a different president in office?
A: First, money – ensuring small businesses have access to favorable financing. Government banks in particular, like Landbank and DBP, have to invest in lending to small businesses, despite not having collaterals, as part of fulfilling their mandate to provide service to the people.
Second, mentoring – ensuring small business owners have access to knowhow and skills necessary so they can grown their business. Current initiatives, such as Go Negosyo's Mentor Me, must be supported and expanded.
Third, market linkage – ensuring small business have a market for their products and services. Again, government can play a role here, such as the model of the National Food Security Bill that I am pushing where government serves as the market for small-scale producers.
Fourth, all 3 services – money, mentoring, and market – should be provided to small businesses in an organized and sustained way. Toward this end, we support the full implementation of the Go Negosyo Act, which mandates the establishment of Negosyo Centers, in charge of providing these services and more, all over the country. 150 centers have already been established so far, and 150 more are expected to be built this year.
Finally, we should not waver in our effort to improve the ease of doing business. This is good for businesses in general, but more so for small business owners as they start and grown their own enterprises.
Aside from ensuring the government bureaucracies provide easy, fast and corruption-free services to businesses as discussed above, we have to ensure our micro businesses are not taxed.
Q6: What is it about you which makes you better than other candidates that can make this country proud of their leader in government?
A: We may be new in politics, but we are a veteran in public service. Our long years serving as a lawyer for marginalized sectors, from farmers who struggle to make ends meet to women who long for independence from abusive relationships, give depth and heart to the brand of leadership we are capable of.
Understanding the struggles that ordinary Filipinos go through on a daily basis is something that cannot be studied; it is something that only those who have truly shared in their causes can understand.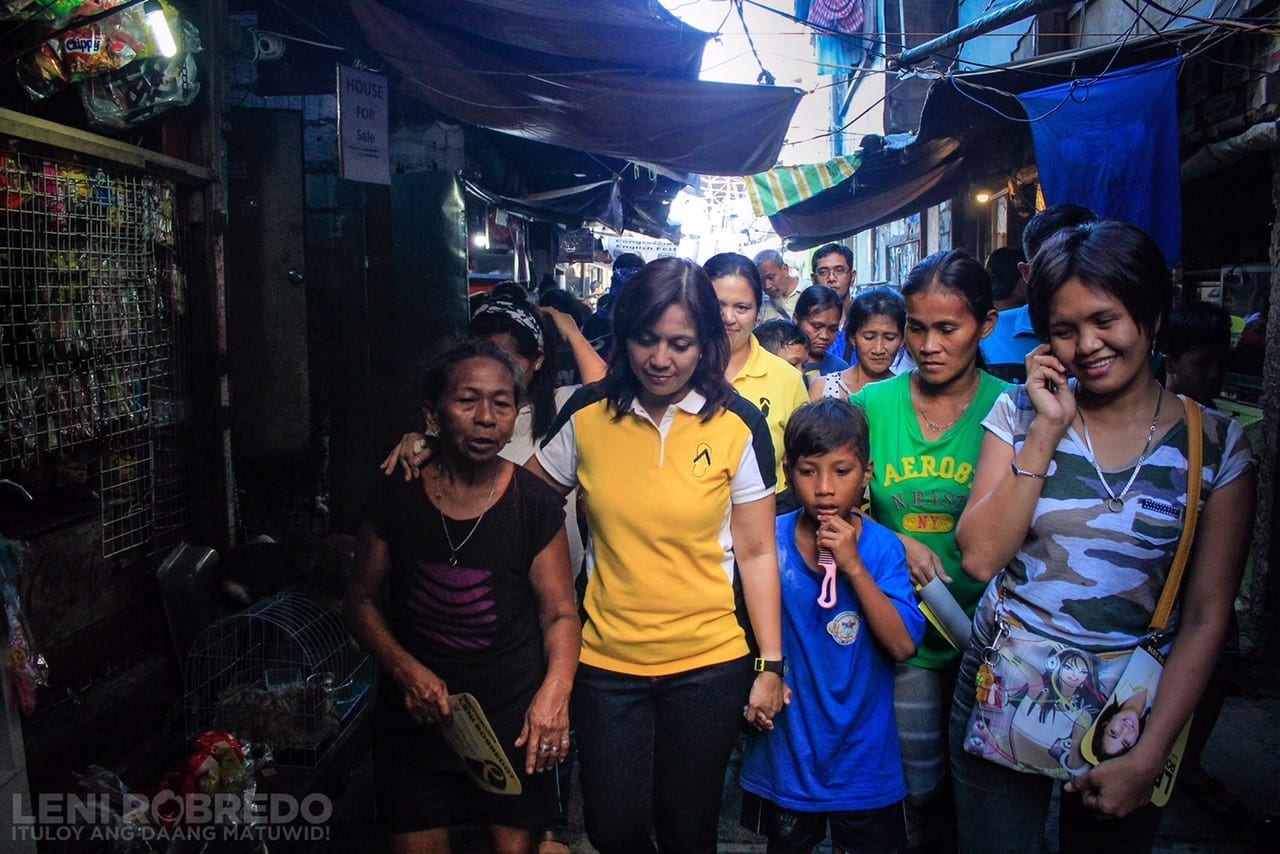 We have spent almost my entire professional life fighting for the causes of the marginalized.
If elected as Vice President, addressing their plight will be at the center, ensuring that progress is felt by all, especially in the countryside.
* * *
See more articles on Small Businesses.