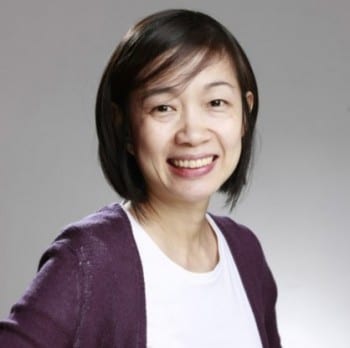 Q1: When you started Summit Media in 1995, your glossy, higher priced magazines became the new industry standard.  What was your insight behind the new concept or what inspired you to tackle something different? Did you have a back up plan if it had not succeeded?
In 1995, when we launched Preview, our first title, the magazine industry was dominated by newsprints. We realized at that time that as the Filipino became more global, they would want to read more glossy titles. And as the local market opened up to more lifestyle and aspirational brands, that these brands would need a medium to advertise in. We did not have a plan b so we were fortunate that we succeeded, but it took us a few years. Success was not immediate or overnight. It was a lot of hard work and sleepless nights.
Q2: I understand that FHM and Cosmopolitan were also offered to your competitor who turned these down because they didn't want to antagonize their school clients.  How does adult-themed magazines fit into your overall vision of Summit Media group? Is there an internal process where you have to clear potential controversial products?
When Hearst magazines went looking for a partner here, they interviewed three interested groups. We were lucky to be selected. Cosmo is such a huge young women's brand all over the world that when we launched it in 1997, it helped change the magazine publishing industry here forever. Suddenly we were exposed to international quality standards— from producing content to printing to marketing–that helped us make this the number one brand for young women.  Am not sure exactly who these competitors were that refused to publish Cosmo because they were afraid of antagonizing schools but they did us a good turn.   As for FHM, I approached them.  It was such a great young men's brand that spoke to what they were truly interested in–women, sports, pop culture, humor.  But I would avoid calling these two titles adult-themed especially when it comes to Cosmo because of what the phrase connotes. But having said that, sex is such an integral part of a young adult's life that we choose to write about it with stories that help people have an improved sex life.   It is an integral part of Cosmo but it is not everything. Cosmo's editorial pie includes anything a young woman cares about including her career, her relationships, her health, her style, her inner self. We also write about strong women always as role models. I think the minority who complain about FHM and Cosmo being about sex and only sex have not read these titles. I don't understand the obsession with sex and the desire to keep sex from people in their 20s.  It's not like Cosmo and FHM are their first introduction to the birds and the bees.
Q3: Preview was your first magazine and understandably, you have a soft spot for it. The magazine has been doing much better the last few years than during its earlier years. You also have YES magazine that turned around and is now your second biggest in circulation.  Based on these turnaround cases, can you share what lessons you learned on what works and what does not in the magazine industry?
YES is actually now the biggest magazine in terms of circulation. I think for both Preview and YES it was about producing great editorial products and respecting the reader. Our editors give them the best content possible.
Q4: Most of your magazines are among the Top 10 in the Philippines, what were the turning points that made you the dominant player in consumer magazines?
I think it's a combination of factors. Editorial quality, largest distribution, clear marketing. I think it is always about that for most any product.
Q5: You have been launching dozens of books every year and now you have also launched your buqo online bookstore. How does all these fit into a cluster of competitive advantages for Summit Media?
We have two kinds of books. Books that are magazine branded. For example Yummy recipe books which are compilations of favorite recipes or YES house specials which are a compilations of favorite celebrity houses that ever appeared in YES. Strategically, we are able to repurpose content and give readers keepsake products which are priced higher than regular mags and can stay on newsstands longer and that help push our brands further.
We also have book imprints we create from scratch, the most successful of which is Pop Fiction which publish books that were origally self-published digitally. These books have tapped into a whole new generation of Filipino readers who supposedly do not read.  But lo and behold, four of these books have reached number one in the National Bookstore Bestseller List.  Six of them have been optioned for Star Cinema movies including She's Dating the Gangster which is based on a book which for us has 115,000 printed copies already.  This successful brand has convinced me that there is a huge opportunity in local books for as long as we produce books that the market want to read. Pop fiction does mostly teen romances but we are now extending the brand to Cloak, a darker genre and Sizzle, our erotic genre. Also we are developing other imprints to cater to different markets. For example guides to eating, travelling, etc. Also we have a celebrity-book category which published four best selling books. The books written by Liz Uy, your daughter (Tricia Gosingtian), Chico and Delamar and Papa Jack.  Each of Chico and Delamar's book did upwards of 70,000 copies each.
Strategically, we are able to spread out our distribution overhead more by putting out more products.  Buqo, our online bookstore, is a bet that as people spend more and more time with their mobile devices, that they will start consuming books and magazines through this as well. After all, by end 2014, the Philippines will be a mobile-first country, meaning that by then, 51% of those acessing the Internet will do so through their mobile devices.   So hopefully we are covered in both in the physical and digital world.
Q6: FHM and YES magazine are the top two magazines in the Philippines, what is your opinion that magazines are a reflection of a country's culture?  What do you feel when people "blame" media for certain ethical or moral issues nowadays?
I think that people read YES for escape. 100 pesos for a glossy product edited by two respected journalists Joann Maglipon ad Pete Lacaba is a great bargain. YES gives readers well-written features about celebrities with gorgeous photos about their private lives. We changed the way showbiz was covered by giving  the subject the seriousness and credibility not afforded it in the past. I read letters to the YES editor and realize that many readers save up to buy YES because it is an escape but one that is made with a lot of love and respect for the reader.   If people complain about YES, then maybe they are living on a different planet.
Fhm's brand values are sexy, fun, and useful. What young man in any part of the world will not respond to such a product? Young men after all are young men. Does society expect them to be too serious? About society blaming media for ills, that's a long debate. The most developed nations in the world and some of the happiest, most humanist, and most prosperous also have the most liberal media. A poor society that points fingers at media should look into more fundamental issues like corruption, poverty, education, family, history, and governance.  We also need to question our ethical and moral priorities. Our leaders should spend more time governing well and spending our taxes properly rather than telling people what what they should read or watch.  This is what I really think–free media is important in a free society.  Once we agree to shut down one publication, we are en route to shutting down another and then another and then another just because it offends a minority.  At one point, we will be left with a cultural wasteland where people only write things for the sole purpose of not getting shut down. And that's when fear starts to reign in a society.  Remember when books were burned by the Church in the Middle Ages and in China during Cultural Revolution? Of course, we're not yet at this point but we should not forget these everytime we are tempted to censor.
Q7: Mod (by Atlas) and Woman's Today (by Solar), one time market leaders in magazines in the Philippines, had their last print in October 2013 and December 2013 respectively. They failed to innovate and were too late to shift from newsprint to glossies in 2005. What are you doing to continue to lead in the next trend shift and avoid the same fate of your past competitors?
We are spending heavily in digital. Right now our digital audiences combined already reach 10 million monthly. Few people know that we are among the top three local digital publishers in the country and undoubtedly the largest local digital player in the entertainment, lifestyle and sports space. Pep alone reaches 2.4 million people monthly. Topgear.com.ph has over 1.1 million monthly visitors. Cosmo.ph the same.  If we add up our men's websites, we reach close to 4 million readers monthly.
Q8: Your new group publisher came from your digital group- Is that a signal where your future revenues will come from?  How do you see the future of print media?
Yes, Edna Belleza has both print and digital experience.  I thought she was the right person to lead the organization toward a digital-also future and that it was a signal to the organization and to our customers that we were taking this digital space very seriously. We do want to lead here as we have in magazines.   Yes,  we are placing heavy bets in digital but we are not neglecting print. We are launching Forbes magazine next year after all and our book business is one of our fastest growing categories. I do hope that in the future, Summit will be known as a multiplatform company that caters to all niches. Magazines will still be a large part of that but no longer the only part.