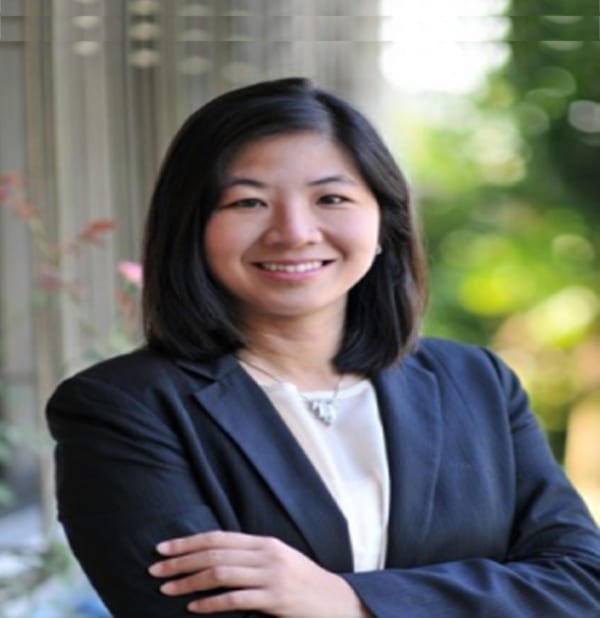 Q1: When you were still with P&G Philippines and Singapore, you helped Pampers defend against EQ diapers, regaining leadership in 2003. You also found yourself doing the same for Whisper when you turned it around to win against Modess. What were your strategies then? When does a brand decide to defend or not to defend?
A brand's decision to defend or not to defend is dependent on (i) its role in the portfolio (whether growth-driver or flanker) (ii) category-consumer behaviour and usage practices (iii) what it takes to defend and whether the organization is ready to put in the resources to fight the battle. There's really no best time – it all boils down to whether how well one can keep up with fight (is the resources rich enough?).
Pampers is a growth driver brand (in fact globally, it's P&G's single biggest brand) – key losing proposition (then) to EQ was on price.  It was just not as affordable (despite being highly desired) by consumer. Solution used then was a mix of price adjustment (on lower trade packs) and value reframing (overnight dryness being a key measure of benefit – we went with quantified claims and visual signals in the diaper that communicates this)
Whisper is also a growth driver brand but the category has high barriers of entry/re-entry due to loyalty. Women don't just change pads in the form of trial and error. We went back to brand fundamentals on this and slowly gained back consumers' confidence with stream of relevant innovation.
Q2: You won quite a number of awards for holistic marketing and innovation while in P&G.  Your work ranged from music marketing to mobile marketing –  can you tell us more about this?
To be holistic and yet innovative takes a disciplined approach in managing both PLANNED elements (understanding consumer receptivity at different touchpoints) and UNPLANNED elements (reaction time when campaign is launched).
Pampers' equity is "caring for baby's development'. Music Marketing, as a strategy in the earlier campaigns, leveraged on the insight that nursery rhymes/songs are one of the most universal approach/ manifestation of a child's development. The TV ad was MTV style that encourages sing-a-alongs by mom and toddlers. The activation points as planned were TV, Radio, InStore.  Seeing the viral effect of moms posting in YouTube (then) of their own child's video, we planned additional digital marketing support to latch on the wave and even extended it a compiled CD version of all our music videos as a premium item onpack together with instore singing demo assistants!
Philippines' mobile marketing efforts on Pampers were recognized in Global Marketing Innovation Awards being the first to (i) award loyalty points via mobile text-ins upon purchase (as earlier form of RFID or QR codes) (ii) use mobile (as early form of GPRS tracking device) to track effectivity of hundred of demo assistants we deploy in each store.  We tied-in it with a PASALOAD promo that gives instant pasa-load to buying consumers.. this directly tracks offtake and indirectly tracks effectivity/presence of the demo assistants in each store as well.
Q3: Your university education was in computer and IT. How did this become an advantage in your subsequent marketing career?
My course on Information Technology helped build a structured approach in thinking and strength in project management/ execution.  These characteristics are often arch nemesis of a fully creative brain.
Advantages for me come in many forms:
Strength in Execution – after all, this is what consumers see
Leverage on digital/mobile marketing at a time when it was still trying to go mainstream
Appreciation in the Technical details – helped a lot in my Abbott innovation work with R&D as it resulted to a lower cost formulation via different processing approach that delivered millions of dollars savings for the company.
Q4: While as Head of Pediatric Marketing at Abbott Philippines and Head of Global Innovation based in Singapore, you had the opportunity to repackage and re-brand an unprofitable line and again, it became profitable. Please share with us the story and the learnings from this. When do you hang on to an existing brand? When do you abandon?
When a business is challenged – there's only 2 ways to grow: (i) topline or (ii) bottomline.  Abandoning the brand is not an option as it was one of our biggest brands.
Growing topline requires huge investment to even come close to competitive spend. In order to do that, we found ways in terms of manufacturing process improvements to enhance bottomline. Net –  for a business to be sustainable, it's all about growing profitably.  This is not just for a flagging business but as a discipline on total business. Growing topline via huge marketing spends or discounts may not be profitable in the long run. Likewise, cutting down thinly on marketing spend may improve bottomline but stagnates the topline. Net – it's all a balance and assessment on right to win by the business at that point in time.
Q5: You are now with the SM retail group, the leader in the department store industry. However, many market leaders are not brand leaders in that it has much lower emotional connection with the consumers. Many times, being better becomes a barrier from being different. You are now in charge of SBU, Creatives, Media and Segments in SM. What are you doing differently to get desired results?
Market Leaders are there because they have earned Emotional Connection among their shoppers (and this shopper base is vast enough to catapult it to market leadership).  SM department store is a heritage brand and a clear top of mind by vast majority of Filipinos for their non-food needs because simply, SM got it all for you! (widest selections at the most affordable price).  Not only that,  wherever SM builds its malls – the area also progresses with it.  Net for many Filipino masses – SM equals progress and life improvement due to job creation.
Now, the question on furthering emotional connection is more towards distinct set of consumers who may perceive SM as only offering the basic needs.  Little do they know that SM has lots of exclusive upscale brands in its portfolio. This is the key marketing challenge and something that I hope your blog readers will start to notice and appreciate with THE SM STORE across improved store look and feel, experience, ambience, and array of merchandise.