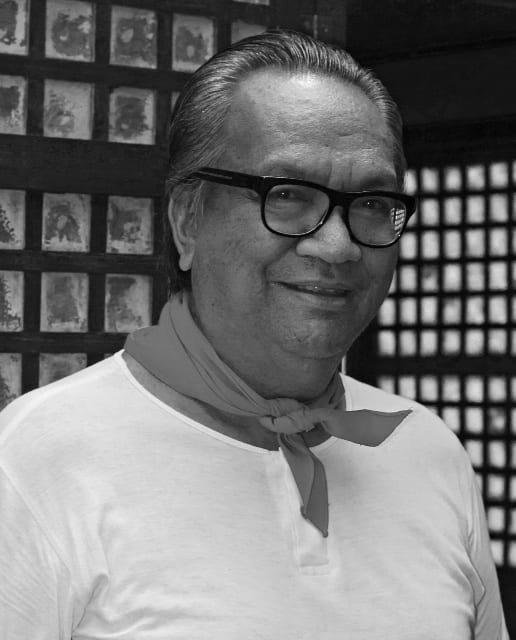 Q1: Before becoming an entrepreneur, you were the Marketing Director of Unilever Philippines and President/CEO of Unilever-Bestfoods, tell us what your most memorable launches are, both successes and failures, in your corporate life and why?
A1: As Marketing Director of Unilever Philippines, I must say it was the launch of Surf detergent bar which was then followed by the launch of the powder variant. But of course, the launch is not complete without mentioning the "Lumen Telenovela" advertising campaign which was key to its phenomenal success. The campaign ran for several years. I can't remember for how long but all I can remember now is that it started from the early married life of "Lando and Lumen" to the time Lumen gave birth till the baby twins reached adolescence, maybe, over a span of 15 years. It was not just a success for the brand but for Unilever Philippines as a whole since it provided adequate financial resources to launch other brands. On later years, Surf was extended to dish wash liquid and fabric conditioner. And before I forget, the marketing mix became Unilever's global best practice for mass marketing to low income consumers in markets like Indonesia, India and Brazil. The advertising campaign likewise garnered enormous gold medal awards in global advertising competition, specifically, in the category of advertising effectiveness.
I can't say much about launches when I became the President/CEO of Unilever-Bestfoods for almost 3 years. The task I was given at that time was to merge the two companies, Unilever and Bestfoods (CMC), operationally, strategically and legally. Operationally, making sure that the business processes are in line with Unilever's best practices and the promised synergies for the buy-out are realized. Strategically, the brands had to be in compliance with Unilever's global brand strategies. So, I did a lot of brand rationalization and brand migration. Some brands and categories were either delisted or migrated to either Knorr or Lady's Choice as the surviving brands. I must say it was a brutal exercise. It was a classic tug-of-war between emotions and logic. Legally, I made sure everything was in compliance with government regulatory requirements, with Unilever as the surviving company and only one company to exist. A big part of it was to ensure no labor and PR issues.
Failures? I had one huge, huge failure I will never forget in my lifetime. I launched in 2003 – Bestfoods' McJOLLY Spaghetti Sauce. It was pulled-out of the market two months after the launch, having gone through all the "gate keeping" gates required for product launch of this magnitude. Why? Because our lords and masters in the UK said so. The brand name McJolly was too controversial daw and may invite troubles from McDonald and Jollibee. Obvious rin naman, di ba? End of discussion. Pero sayang. Ang cute pa naman sana.
Q2 As an entrepreneur, you set up Villa Socorro Agri-Eco Village, Inc. selling banana chips. What got you started? What is your vision for this venture?
A2: I acquired an 11 hec. farm in Pagsanjan, Laguna in 1998. It was really meant to be my weekend escapade and eventually, a place for my retirement. I love farming! It was my ultimate dream for retirement! So, when I retired in 2004 I started developing the farm. Since it was already planted with bananas, I thought of expanding the banana plantation. But I realized, then, na wala palang pagkikitaan kung basta farming lang. Now I understand kung bakit maraming naghihikahos na magsasaka. The revenue generated from farm produce was not even enough to pay for our farm workers and farm maintenance. It was my corporate experience that immediately got into my mind. Why not add value to my farm produce? Banana chips was the closest I could possibly think of. My multi-functional corporate experience in R&D, manufacturing, sales and marketing made it easy for me to decide!
The "Village" will be the focal point of our advocacy in providing sustainable income to the farmers. Farming alone will not uplift the lives of our farmers. They have to add value to their farm produce. The "Village" will be the centre of excellence for entrepreneurial farming. We will not just teach the farmers how to grow bananas but make banana chips, market the banana chips and even go beyond like banana catsup, banana powder for baking and banana vinegar. Why not? They may even go beyond bananas like ampalaya pickles from their ampalaya produce, dried okra for export, camote chips from camote and furniture from commercially grown forest trees. Or even bring them to the next level. Build one or two units of bahay kubo and offer "Farmcation" to outdoor enthusiasts.
Currently, we encourage farmers to plant banana of saba variety. We provide them with the planting materials for free and buy back their produce at better-than-market price while guaranteeing sure market and low-to-zero transport cost. More and more farmers in the neighboring towns are getting into the program. We are now institutionalizing this business model and roll-out in other regions.
Our vision in one line "Let farmers become farmers with pride, honor and dignity". And let farming be an attractive career proposition for farmers (better than being OFWs) Otherwise, no farmers, no food, no life!
Q3: What is the most difficult transition from executive to entrepreneur?
A3: Going through the bureaucratic red tapes! I lost count of how many stages we had to go through; from business permits to barangay clearance to BFP permit, FDA, etc, etc, etc. Perhaps, more etc, etc, etc than what I have just mentioned.
Q4: Without the massive budget of big companies, how do you effectively market your banana chips?
A4: Every peso you spend must be spent wisely as if that's the last peso you have! My corporate experience in sales and marketing helped us a lot. We followed the principles of selective distribution, that is, a) go to the channel where competition is low. b) where you have bigger chances of being noticed and c) receptivity of buying your product is highest. We selected school, office and factory canteens and food courts. You are at the end of the counter just before paying and therefore, no way you will not get noticed. Competition is low or none at all and receptivity is highest when one is hungry and ready to have a meal. By the way, there are so many opportunities in the export market too! Supermarkets, maybe? But you are just one of the 15000 or so SKUs on the shelves. With no advertising budget, for the time being, we may
forget it. We will go into supermarkets once our word-of-mouth marketing approach is clearly established. We are getting there. Nearly.
Q5: At hindsight, what are the changes you would have done in corporate launches based on your being an entrepreneur now?
A5: Taking more risks! Not that I didn't. But it could have been more. You know naman what it is like in MNCs.
Q6: In your opinion, what are the similarities and differences of corporate management and farm management?
A6: Corporate Management = Farm Management. Same equation and the same elements of the equation: People, Process and Passion. One cannot exist without the other, or simply, the equation is not complete with the absence of one. The only difference is the type people I now deal with. Mas nahasa ang pananagalog ko ngayon and less intellectual debates. More action, less talk.
Q7: You have children helping in your business. How did you motivate your children to join your business?
A7: I have four kids. 3 daughters and 1 son. My 3 daughters are living on their own with their respective families. 2 are living overseas. From time to time though, I get their views. My wife also helps me. Fortunately, my son majored in Entrepreneurial Management in Ateneo (or unfortunately!) and graduated at a time when I have just started. Therefore, it didn't require much encouragement and motivation for him to join the business. But in the business we are in, he has to get his feet wet and hands soiled! Walang pa sosyal and bawal ang pa-cute!!!