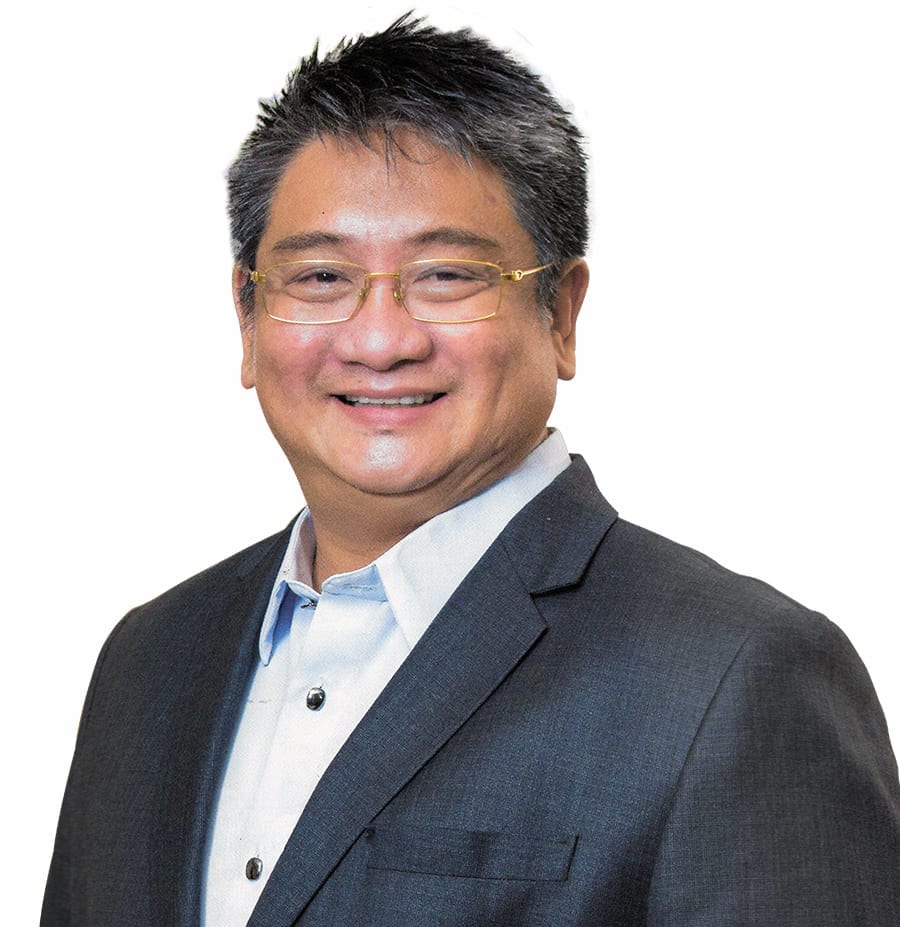 Januario Jesus Atencio III or JJ for short started 8990 Housing in 2003 with P180 million in revenues. By end 2016, it jumped to close to P10 billion with 55% gross margin and 40% net margin.
JJ shares his insights on how to attain phenomenal growth rate and how to sustain it with a goal of selling 12,000 new homes yearly.
Q1: You believe 'Mass housing is not about housing but about people', tell us briefly about this philosophy.
A: A business as imbued with a social mission should look beyond the numbers. Business is about people: your customers – the people who buy from you; your employees and contractors – the people who work, sell and construct for you; and because we are now publicly listed, the people who trust us and invest in us. We are here to solve a housing problem and use our mass housing business to make people's lives better.
Q2: Low cost housing may not mean low value. How is your value different from your key competitors?
A: It's probably not much different. But what we are able to do is by using pre-cast technology, accessible housing finance, a strong collection platform, and by using economies of scale, we are able to provide solid houses at efficient cost and put amenities like wakeboard parks in low cost housing projects. we are able to dispel the prevailing myths out low cost housing as being low value.
Q3: Your business model is 'fast, cheap, and good'. You can now build a low cost house in 8 days. How long did it take your group to master speed while maintaining reasonable quality? What were the challenges?
A: It's an evolving process. We don't stop thinking about ways where we can improve our existing technology and building process. We're always experimenting. Many times, it's trial and error. Innovation is a challenge in itself and we have to just persevere and never feel defeated if our experiments do not yet yield the improvements we like to see.
Q4: You started in-house financing in 2011. Your down payment can be as low as 5% equity, targeting families with income of at least P35,000. Yet you are top 5 in dividends. Please share with us how this is sustainable.
A: An accessible housing finance program is the key to growth and long term sustainability. But you have to know what you're doing and why. While we are successful in getting in our sales because of this, we are also taking care of our exit mechanisms such as partnering with Pag-IBIG Fund, the banks of purchase of our CTS. And securitization to insure that our cashflows are secured to pay for our operating expenses and dividends.
Q5: 8990 is the 1st company to bundle 3-in-1 in monthly amortization: Shelter (housing) + protection (insurance) + investment (mutual fund). What was your insight on this? What if stockmarket continue to be down for another year?
A: The stock market is just another market out of many in the Philippines. And it is an independent market with is own supply and demand dynamics. What is more important to us is the housing market and how this market adapts to prevailing issues that may or may not effect the market's decision to decide or postpone their housing purchases. It is our response to market signals that ultimately results in our growth even during crisis times.
Q6: You started requiring half day financial literary seminar for installment availers. What made you do this? What is the before vs after effect of this behavioral modification?
A: With our advocacy for financial literacy, Our buyers begin to understand the importance of spending wisely. It cannot be denied that 17 years of economic growth has led to higher disposable incomes for the ordinary Filipino. We use our seminars to teach our buyers the right way to view money and to invest and save height their purchase of a primary residence.
Q7: You have expanded into hotels, commercial development, and non-realty investments. What do you plan to attain in these expansion where you do not have expertise yet?
A: We're businessmen and so were also on the look out for compatible ventures where we can make an impact and help our core
Business attain higher levels of performance. For example, While we are building two malls, it doesn't mean that we are going into the mall business. But rather we'd like to use malls as a strategic selling tool and universal amenity in our large condo projects in metro manila.
* * *
Learn from award-winning Master Innovators and Enterprise Innovators at the very first Mansmith Innovation Summit and Awards to be held on March 3-4, 2021. Groups of 2 or more can register at an Early Bird Rate of PHP 888+vat per individual until February 17. Enroll you and your teams now: https://www.bit.ly/MansmithInnovation