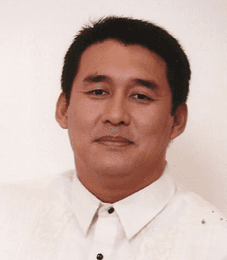 Q1: CDO has become an aggressive force in the food industry. You have, in fact, launched the first canned corned tuna in the industry. What was the idea behind the product?
The idea came about by thinking of the personal thing disliked most about the main competitor's flakes in oil product, which is "in oil". Canned products should be filled with contents to be processed well and oil is normally used to fill it up. During a workshop sometime March 2009, the corned tuna idea came out instantaneously with our "think out of the box" battle cry. The idea was shared with the R&D head who responded that it was not possible. But as we agreed during the workshop "don't kill the idea", they proceeded with experiments and came out with a prototype. When we tasted it, we all liked it the first time.
Q2: What are the important lessons you learned in entering a new food segment dominated by another brand?
Our main competitor not only dominated the market, they had almost the whole market then (at 99.4%) with 4 different brands for several years. The 0.6% was shared by many other companies. Not only that, their main brand with more than 30 years of market leadership has gained very high brand equity. It was easy for them to ask for exclusivity in many supermarkets, which is the main trade segment of healthy products. These made it seem impossible for any new brand to enter. Three previous launches of other companies failed. Even our biggest competitor in our core business dared not re-enter the tuna market. The most important lesson is that if you believe in your product, there is always a way in – the impossible becomes possible. Make sure you have enough resources and an organization to support the idea. A good marketing plan will not work without the whole company planning for it.
Q3. What are the advantages of a family-owned enterprise in terms of opportunity-seeking and countering threats in the market place?
One advantage of being family-owned is that entrepreneurship still thrives despite having professionals run the company. Moreover, opportunities are grabbed faster. It took us only 4 months from idea to our first shipment and then launch of San Marino corned tuna to our distributors. We had to look for fish supply, modify our equipment, increase production capacity, and come out with a new brand and marketing campaign in a short period of time. What's more, all these were not part of our annual plan. We are flexible to shift plans easily when needed.
Being family-owned also makes us faster in responding to threats. We had to launch our TVC campaign on 09-09-09 earlier than planned, upon learning the competitor tried to pre-empt our entry. They actually launched 2 new brands of corned tuna. One brand was launched in media just 11 days after our break date. The biggest threat was being locked out by our main competitor in both big and small supermarkets, which made our placement level very low. Worse, it blocked consumers from trying San Marino, and diverted trial to their brands of corned tuna. We were able to immediately adjust our plans and put in more resources to address the threat of potential failure.
Catch Jerome Ong LIVE (rare appearance, rare insight sharing) at the 11th Mansmith Market Masters Conference, happening on March 18, 2020 at Resorts World Manila. Register early (pay in January 2020). Visit www.marketmastersconference.com.