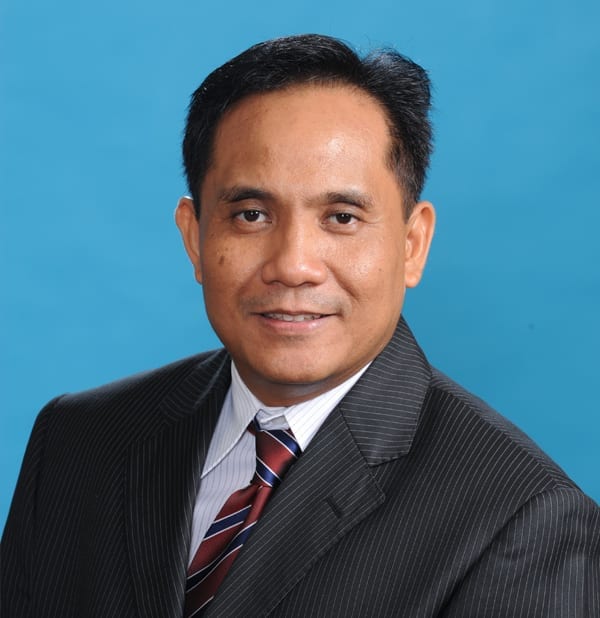 When I am in major disagreement with another, I would ask a question 'Under what circumstance would the other party be correct?' and search for answers under the premise that maybe my ignorance and prejudices have influenced my limited point of view.
President Duterte expressed his preference for China and Russia and claimed that the United States benefited more in our bilateral relationship and could have done much more for the Philippines. I teach innovation and ideas are not to be immediately rejected just because it does not conform with our existing truths, hence I consulted a colleague, Rowen Untivero, former country manager of Alcatel and now Chairman and CEO of Connecting Mavens Inc., a partner of Mansmith and Fielders Inc., and more importantly an expert in negotiation, who developed the world's first Mathematics of Negotiation, Strategic Nego-Mapping and the PRISM (Pyramid Repertoire of Influencing Strategies and Methods). He shares his insights by decoding the possible strategy behind President Duterte's pronouncement.
Q1: Some called President Duterte's previous pronouncement about cutting ties with United States impulsiveness. Under what circumstances would it become a deliberate strategy?
A: President's Duterte's statements against the US seems to come from deep-seated magma of sentiment merely exploding to the surface. If we may recall, Duterte's rhetoric begun in response to unwelcome comments from the US Ambassador during the 2016 election campaign period, which was exacerbated by the US President Obama's pedagogical remarks on how the anti-narcotics program is being mishandled by our Chief Executive. Then a series of tirades against the US has become commonplace. From one perspective, this can be dismissed as impulsiveness. On the other hand, his expletives may be part of a well-calculated and purposive gambit to significantly increase the country's negotiating power in dealing with the US. By coming up with a stronger and plausible parachute option (e.g, alliance with China and Russia), the US will be compelled to treat the Philippines more seriously with its worth better approximating fair value.
Q2: By being seen as impulsive, is there any positive aspect that can be derived from that?
A: Impulsiveness means unpredictability, albeit a possible detriment to credibility. Paradoxically, an observable tirade of impulsiveness provides the platform for realistically being perceived as unpredictable. That way, the President can be portrayed as the "bad cop" during negotiations with the US while Senate, Congress and the Filipino citizenry can be the "good cops". This may enable the Philippines its fair share of concessions when it negotiates with the US. Predictably, the US will attempt to utilize back channels in parallel to official ones. This is where our "good cops" can come and play their significant role.
Q3: Decoding President Duterte's potential negotiation strategy, if ever the gambit fails, what are the possible consequences? In this case, is the China card his insurance?
A: Assuming it is a gambit and not just impulsiveness, should it fail, the Philippines will have to work with its new parachute option: China. Considering much of the world also trade with this population giant, that might not be so bad from an economics viewpoint. Incidentally, there are other sub-options underexplored in so far as economic trade is concerned, that is with our ASEAN counterparts. However, the military dimension is an altogether complex matter with much more profound ramifications and considerations. The Trump presidency opens a window of opportunity, referred to as the "change the negotiator effect". Although US core policies may not change, the handling can have a different personal flavor. So far as of this interview, both Duterte and Trump have had no instances of verbal swordfights. If such continues, doors can then be opened to enable dialogue. This is where the gambit of moving the Philippines to a more independent direction in terms of foreign policy, can merit a more equitable sit-down during discussions with the US.
Q4: Is it really necessary to risk the possibility of losing a long term ally just to gain a new one? In negotiating, how do we know when to take a risk and when to hold back?
A: Conservatively, it is normally prudent not to risk existing relationships to gain concessions in negotiation. Given the four (4) quadrants of the Nego-sphere (Open, Deception, Battle and Endurance), it is customary to stay within the open quadrant, provided the other party is also cooperative and is not taking advantage of the weaker party. In this case, our President has expressed disgust as to the way the Philippines is being treated by the US, particularly the outgoing administration and history before it. In analysis, the US seems to have been playing the 'deceptive' quadrant to keep the relationship with us, while perceptibly providing lesser concessions to the Philippines. Boldly, our President's move is to increase our relative power by securing a higher value parachute option (alliance with China). By doing so, the Philippines can play the 'battle' quadrant which is normally unavailable to weaker parties. Consequently, the US will have to give the Philippines more concessions to avert the serious threat to them, of possibly losing the alliance completely. What keeps that from instantly happening, are treaties that need to be legally and procedurally rescinded. The same treaties, can be our President's backdoor exit from the Philippine-China alliance should the US be more generous with concessions. Such can temper the military dimension without abandoning the economic gain from it. Again, all these assume there is a grand scheme and not just impulsiveness per se.
(Rowen Untivero can be consulted via rowen@mansmith.net. His negotiation seminars can be viewed via www.mansmith.net)