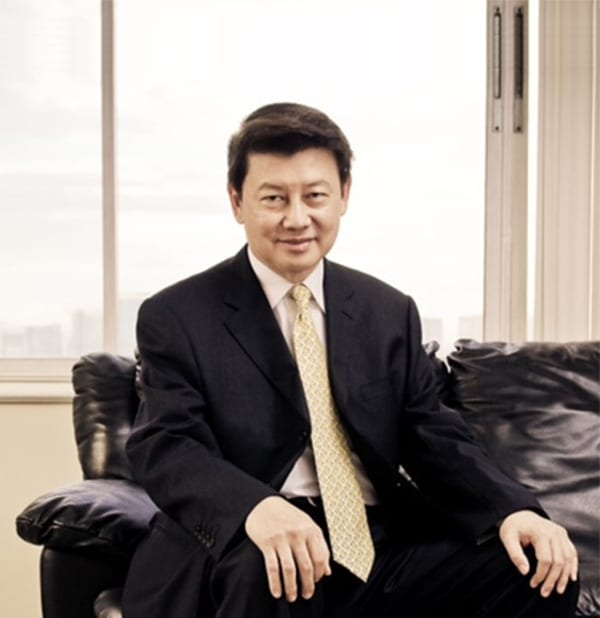 Q1: Your notebooks are doing well despite being priced premium. What made you decide to focus on the upscale market with various brands?
A: Consumers today are more mature and buy intelligently. They do not just buy a product due to being the lowest price. They look for value and differentiation. Each Sterling notebook is value for money due to the high quality standards that we adhere to: from the design stage where we carefully study what is in tune with today's market, to choosing high grade paper and the production quality standards that our notebooks go through.
Many consumers feel an emotional connection to our Sterling notebooks. They practically grow with it. It all starts with attractive character designs that appeals to the children's market (like Hello Kitty and Naruto) and when they turn into teens, they move to our original designs like smart lines which is an expression of how today's youth feels. When our consumers become adults and eventually professionals, they still go for the classic Sterling notebook or the more modern Sterling fonts.
Q2: What's the inspiration behind opening 50 plus Expressions stores?
A: We want to give the consumers more choices on where to shop for school, office and arts supplies. Expressions offers not only Sterling products but also a complete assortment of school and office supplies that is also affordable. Expressions is also about expressing yourself through arts and crafts. We offer an array of artistic tools that will allow students and even adults to create just about anything they have in mind, not only for school projects but also as a means of relaxation that inspires creativity. One can simply grab a cup and fill it up with colorful beads of their choice to use for their scrapbook, bracelet, keychains and other trinkets. It's almost like having a candy station of beads.
Q3: Rice is a P500 billion industry a year and you have branded a commodity 'Dona Maria' as a premium brand. While still far from your 20% market share goal, what have you done right so far?
A: Dona Maria has raised the standards of what consumers should look for in rice. Our Jasponica and Miponica rice varieties are hybrid, meaning putting the best qualities of rice and coming out with a superior breed that is sticky, highly aromatic and delicious. Furthermore, we have made packaged rice readily available to housewives. It is not only convenient to buy as one can buy in small packets of 1 kg, 2 kg and 5 kg, unlike a few years ago where one had to buy in sacks.
Due to busy lifestyle of people nowadays, our consumers do not hesitate to pay a little more for the Dona Maria brand that guarantees not only the best tasting rice but also the most clean and hygienic rice due to our stringent quality standards. Its literally from the rice seed to the rice bowl as SL Agritech supplies the seeds to contract growers and we do our own milling, packing and distribution, thus assure quality at every step.
In addition, we have brought our rice closer to the consumer as we are not only available in all leading supermarkets but also in most wet markets. We even have our own online store supplies central where the consumer can simply buy online and have our Dona Maria rice conveniently delivered at her doorstep.
Q4: You are now testing 'Willy's Farm', another premium rice brand. What unmet needs are you trying to satisfy?
A: Willy Farms is a variety of rice for a wider market segment. It is mainly targeted to meet the market demand for good Denorado type rice.
It is a variant that is more affordable for the mass market and yet we maintain the high quality standards that SL Agritech has been known for. Simply told, we are giving consumers more choices and allowing SL Agritech to reach a wider segment of the premium market.
Q5: Do you see some similarities between notebooks and rice business?
A: For Sterling be it notebooks or the rice business, it has always been about maintaining only the best quality that consumers expect.
Sterling means exceptional and first-rate. Our tagline which has also been our mantra is "Definitely high quality, definitely Sterling".
Q6: You like to talk about competitive advantage, how does that apply to your diversified group, which also include industrial subdivision and a call center business? How are they all connected?
A: Our corporate strategy places primary attention on nurturing the success of each business unit. We always reinforce our competitive strategy in the various businesses where we have diversified. We have entered into the industrial subdivision business due to the growing need for safe and convenient manufacturing locations of businesses.
On the other hand, our call center operations have always been personalized as we seek to understand the unique needs of our various clients in the areas of lending, mortgage, research and surveys, insurance, automotive and telecommunications. Our call center has also found a niche in the inbound food delivery services.
Conveniently located at the heart of the financial and central business district of Ortigas, the Sterling Global Call Center is very convenient to reach for most of our customers.