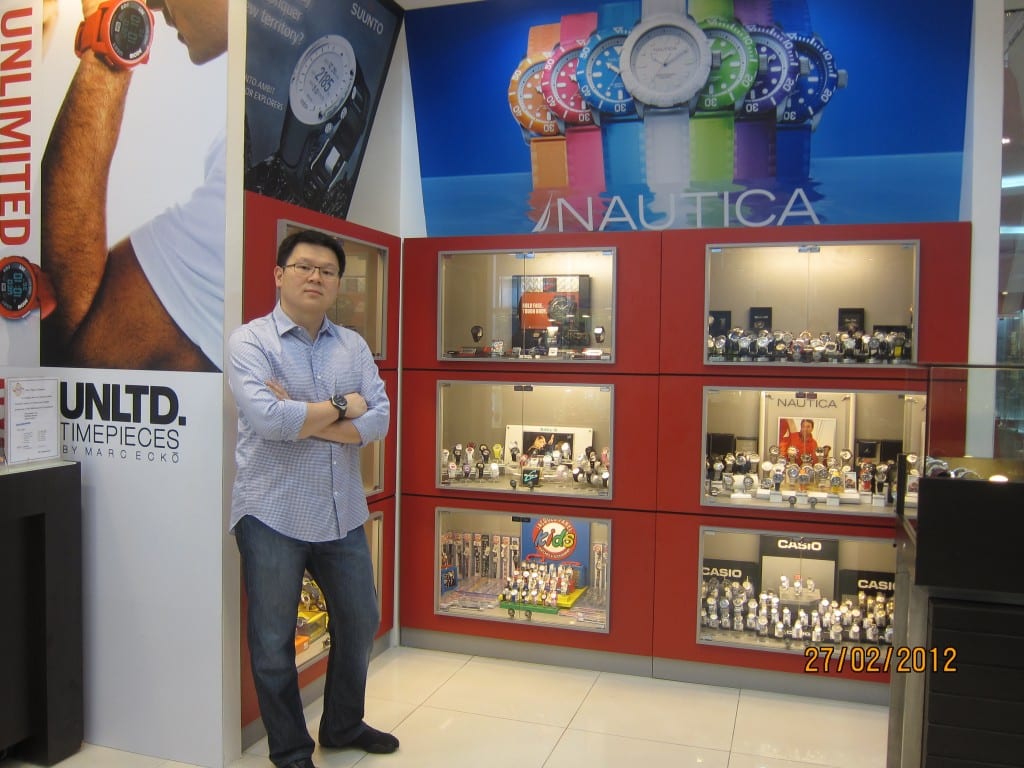 Q1: Your family was already in the watch business, distributing Casio, before you founded Time Depot in 2001. What was the insight behind the creation of a retail unit selling watches?
Time Depot was an answer to multiple opportunities that presented themselves during that time.  Brands were proliferating and consumers valued new applications presented in different wrist wearable technology – MP3 players, trekking watches, running watches, GPS functions in wristwatches, dive computers and training/ coach function watches.
Q2: In what area is Time Depot differentiated from competition? In what area do you wish to be known for and why?
Watches beyond time. More than just telling time, consumers valued the functions and their applications. The existing retailers did not see the possible change as a trend that would last and the difficulty to showcase the products presented the opportunity for us to introduce TIME DEPOT to the market place.
Q3: What are trends happening in watch retailing and how is this going to affect competitiveness in the future?
Current trends in the trade include consolidation of brands, integration of value-added services (such as better CRM, pre and post sale services, locating products and actually shipping goods for free to end consumers or gift recipients) and streamlining of products to brand defining concepts or styles.
Companies build portfolios of non-conflicting concepts for brands and laterally integrate services to provide a better shopping experience for their clientele resulting to savings of precious resources and additional margins. (Too many brands with overlapping concepts and designs result to erosion of profits.)