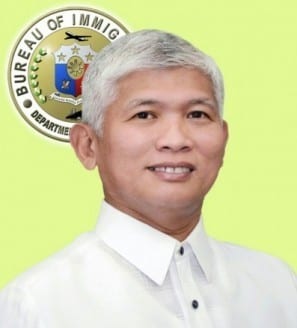 Q1: You graduated from West Point and is a co-alumni of former Philippine president Fidel Ramos.  What pieces of advice, experiences or lessons has he shared with you and other fellow West Pointers about government service?
FVR Knows How To Manage People, Whether His Peer Or Subordinate. He Is A Great Motivator Who Understands How To Balance Interests. What I Learned From Him By Just Talking And Seeing Him In Action Is A Leadership Style That Commands Respect While Maintaining A Sense Of Humor. Yes, We Need A Sense Of Humor In Public Service.
Q2: What traits do you have that you think you owe to your West Point training?
Discipline. West Point Taught Me How To Obey, Comply, Tow The Line And, At The Same Time, How To Make Others Do The Same. Our Faculty, Our Tactical Officers, And The Rest Of The Institution Provided Cadets With Opportunities To Grow Into Responsible Leaders.
Analytical Thinking. I Will Always Remember The Time Whenever We, As Cadets, Question The Academy The Reason Why We Have To Learn Thermodynamics, Literature, And Other Subjects Seemingly Not Related To Our Military Training. For Instance, What Has Shakespeare Got To Do With Our Fire And Maneuver Combat Tactics? Our Professors Will Always Say That These Complicated Subjects Will Expose Us To Situations That Will Require Analysis Prior To Any Decisive Action. Hence, Every Time I Face A Complicated Situation, I Try To Take In All Relevant Information, Pause And Analyze, Consult Others, Before I Make Any Decision.
Q3: Your father, Salvador Mison, was a general in the military and became Customs Commissioner.  There seems to be some parallel career moves.  Can you share with us what are key lessons from your father that you hold most important as a member of the government.
Integrity. He Made Sure That Our Family Name Will Be Associated With Honest Public Service. His Record In The Afp Is Unblemished With Any Issue Of Corruption. My Brother In The Air Force Is Doing The Same. The Mison Name, Especially In The Afp, Is Both Known For Discipline And Integrity.
At The Bureau Of Customs, My Father Did What He Could In A Graft-Ridden Agency To The Point That He Removed Quite A Few Customs Personnel In An Effort To Cleanse The Bureau, Only To Be Reversed By The Supreme Court. There Are Too Many Stories To Share About How He Exemplified Integrity In Public Service.
He Never Told Me How To Be Honest. He Just Showed Me How.
Q4: You gave three directions to your officers in immigration – effective, efficient and innovation, the latter was a surprise because we don't usually expect that from a government bureaucracy.  Why is it very important to you to be a game changer?
The Typical Mindset In Most Government Agencies Is To Run Them The Way They Were Run Before. After All If It Ain't Broke, Why Fix It? What Others Fail To Realize That All Organizations, While Not Broken(?), Have So Much Room To Improve In Terms Of Providing Efficient Services. "Think Outside The Box" Is An Expression Which I Intend To Have As A General Rule Instead Of An Exception In The Bureau.
I Asked A Few People Why We Process Certain Transactions In A Certain Way. Their Most Common Reply In The Absence Of A Clear And Specific Legal Basis Is That We Process Them That Way Since Time Immemorial. They Say It Has Been An "Established Practice" That Certain Transactions Are Done This Way And Not That Way. So I Always Challenge Them To Look For Better And Faster Ways To Do Things And Not Settle For What Was Practiced Before.
Q5: You are trying to reform a government bureaucracy, where employees are protected by the civil service appointment.  There have been incidents of immigration personnel performing negatively and poorly, though these are rare cases.  What are you doing to create an innovation and customer-centric culture within the immigration bureau?
Innovation To A Certain Extent Will Come From Motivation. The Critical Issue Is How To Motivate Career Personnel Since Some Of Them May Have Been Used To Complacency And Mediocrity Over The Years. Aside From The Usual Reward And Recognition System, I Empower Key Personnel In The Bureau Hoping That Given A Responsibility, They Will Step Up And Come Up With Innovative Ideas To Improve Their Respective Offices.
Customer Centric Culture Will Come From Consistent And Relevant Values Training. When I Became The Agency Head, I Was Asked What Will Be My Focus In Terms Of Reform. My Quick Answer Was Personnel. The Bureau Can Always Procure State Of The Art Facilities And Equipment And Come Up With Robust Immigration Policies And Procedures. But At The End Of The Day, It Will Always Be Dependent On The People Who Are Running It. Hence, We Need To Insure That Our Merit-Based Personnel Selection Is Followed And That Once Selected, They Are Properly Trained. I Am Happy To Share That Close To 80% Of Our Current Personnel Have Undergone A Values Training Administered By Gifted Resource Persons Such As Atty Alex Lacson And Mr Chinkee Tan.
I Also Try To Lead By Example. I Try To Show My Co-Workers In Government The Passion In All That I Do In The Office. I Try To Imbibe In Them The Value Of Teamwork And Heartwork. Thus Far, I Am Happy In What I See Since Most Have Been Doing More Than Their Usual Output. In An Informal Survey Among A Few Employees, I Found Out That A Large Majority Claim That They Have Not Worked This Hard Ever Since They Joined The Bureau. I Guess I Am Doing Something Right.
Q6: As a frequent traveler, I noticed a second layer of immigration people after the regular immigration window in the airport, why is it needed and can you share some quick wins so far credited to this practice?
The Second Layer Known As Our Travel And Control Enforcement Unit (Tceu) Is A Redundancy Check. Most If Not All Immigration Departments In The World Have A Similar Layer Although Ours Is Very Much Visible And Extremely Busy, Especially In The Departure Area. This Is Much Needed Since The Philippines Is A Source Country For Trafficked Victims. In Terms Of Quick Wins,
(1) Our Coutry Was Elevated To A Better Tier In The U.S. State Department Human Trafficking Scale Due To The Work Done By Our Tceu,
(2) Several Philippine Ambassadors And Consuls Especially Those Posted In The Middle East Have Reported A Significant Reduction On Their Problem Cases Abroad,
(3) The Inter Agency Council Against Trafficking (Iacat) As Well As Several Ngo Have Praised The Efforts Of The Bureau (And Tceu) In Terms Of Detecting And Preventing Human Trafficking Cases.
Q7: Top of mind, what are three things you want to start doing in immigration, and what are three practices you want stopped and why.
To Start
1. Courtesy: I Like To See All Of My Co-Workers Giving Service With A Greeting, A Smile, Or Even A Sir/Ma'am. After All It Will Not Cost Us Anything If We Do So.
2. Brand Ambassadors: I Have Encouraged All Employees To Talk Positively About The Bureau And The Country Inasmuch As We Are The "First And The Last" (And Even The Most Frequently Visited) Government Officers That Foreigners Will Get To Interact With. What We Say And Do Will Have A Ripple Effect On How Foreigners Will Look At Our Bureau And Our Country.
3. Responsive: We Are Here To Serve And Not Be Served. As Servants, We Serve Our Masters (Kayo Ang Boss Ko) With Gusto. I Like To See That Day When All Of Us In The Bureau Are Open, Accessible, And Willing To Do What We Can To Provide The Service Needed By Our Clientele.
To Stop
1. Complacency Or Mediocrity: I Want To See People Moving With A Purpose. When A Few Of My Staff Asked Me Why I Work Long Hours, Why I Insist On Deadlines, Why I Work Each Day As If It Was My Last Day In The Office, I Tell Them That I Do What I Do Since I Want To Leave Everything A Little Better Than I Found It. I Will Not Settle For What I Inherited In The Bureau. I Will Not Just Sit Down And Continue What Is Given.
2. Arrogance Or Abuse Of Authority: As Law Enforcers, Bureau Workers Have The Tendency To Misuse And Abuse The Authority Given To Them. This Culture Has To Stop.
3. Corruption: A Few Rotten Eggs Remain. I Always Tell My Co-Workers That Commissioners Come And Go. But For Them As Career Service Personnel, They Will Spend Most Of Their Productive Lives In The Bureau. That Being Said, I Tell Them That Since Hardly Anybody Would Want To Be Associated With An Agency Known For Anomalies And Scandals, It Will Be Up To Them To Clean Their Own House. Commissioners Will Just Provide The Direction But Ultimately Corruption Starts And Ends From Each And Every Worker In The Agency.
Q8: Given the choice, in which other government agency do you think you can be a game changer and why?
I Think I Can Contribute In Any Law Enforcement Agency Such As Nbi Or Doj Or Even Dilg.
But Given The Choice, I Think I Can Have A Better Impact In The Civil Service Commission. The Reforms In Terms Of Personnel Development (Recruitment, Selection, Training, Morale, Termination) I Can Suggest Will Not Only Impact One Agency But The Entire Government Bureaucracy.
Mabuhay Ang Pilipino. Mabuhay Ang Pilipinas.