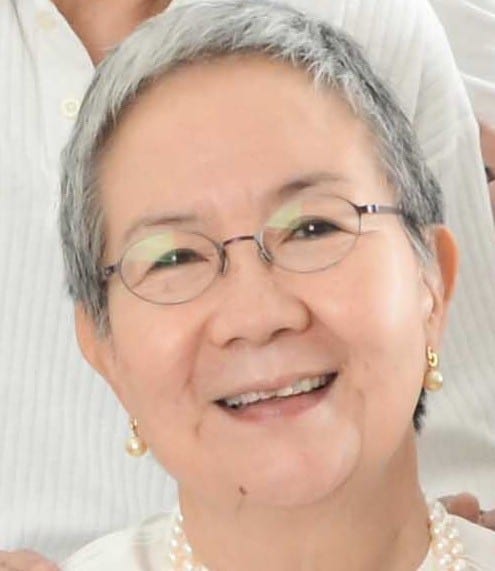 Mrs. Mercy Abad is president of Ahon sa Hirap, an NGO that has helped over 40,000 dispossessed in poor communities, applying the Grameen methodology started by Prof Yunus in Bangladesh. Prior to Ahon, she was president of TNS Philippines, the biggest market research firm in the Philippines. She shares how Ahon has sought the poor from the bottom of the pyramid and marketed the desire to dream again eventually to start a small business.
Q1: Your foundation helps poor but enterprising women by lending them money and guiding them with business basics. What have you discovered about these women when it comes to money management?
A: First I want to clarify that our organization, Ahon sa Hirap attends to all forms of poverty, so the money part is just one aspect of our mission. The social aspect of our mission is actually more important to us. We also attend to social isolation, being forgotten, missing the basic human needs of being cared for as well as spiritual poverty. Secondly, we target not just any poor, but the bottom poor who earn below P250 a day. We use the Progress for Proverty Index (PPI) to do our targeting. These women need not be enterprising at the start.
Most of the women members have little or no education so training starts from the very basic. First we motivate them and their families to dream; teach them what their true ID is (children of God) and as such what is expected of them. The motivation part is very important because it instills trust and sets the tone of the mission. Then we teach them to differentiate between needs and wants, to develop a credit discipline, and to adapt savings as part of their financial strategy. The women take to the trainings easily. These women though lacking in education are gifted with a lot of functional literacy. They are simply amazing.
Q2: A sickness or related emergency can affect the borrower's cash flow. How do you mitigate risk against their inability to pay back?
A: The women group themselves by 5 and the group eventually develops into a small caring group. They approve each other's loans and assist those who are in difficulty. It is really a beautiful thing when the members realize the value of the group because they find strength in each other. They become part of a community that is struggling, trying to become better. They accompany each other in this struggle, carry each other, encourage each other, help each other stay on the right path, even heal each other's brokenness. Together, they lift each other.
Q3: What's your collection performance and what's your satisfaction on this so far?
A: Our collection performance is around 98% but actually it varies from place to place. In Antique, they have maintained an exceptional 100% collection. In the more urban areas we had trouble maintaining satisfactory collection rates but with some strategy, that has improved a lot this year. Prof. Yunus who developed the Grameen methodology which inspirits ours was right: there is honor among the poor.
Q4: I understand the frequency of collection visit is high to collect from the poor. How do you manage collection efficiency?
A: The methodology we use requires that members meet every week in their respective Centers. But the meeting is not only about collection. Many things happen during a Center meeting. The groups deepen their relationships, talk about their problems and achieve some modicum of catharsis. The agenda requires that the Nanays are taught something new at each meeting. Lately, they were taught how to cook nutritious meals. On the collection side we hope to improve with technology. Next year we plan to go into a cashless collection system to improve our efficiency.
Q5: Can you share 1-2 success stories on how a small loan transformed lives of your constituents?
A: We have compiled into a book 100 life transformations which we gifted VP Leni Robredo when she
joined us for our 25th anniversary. Actually, there are more than 40,000 such transformations by now. It is truly amazing how a small starting loan can make a difference to marginalized families.
Take Nanay Lerma Garachico who with 5 children was abandoned by her husband. At that time our starting loan was only P2,500. With that she bought a boar which she used to impregnate other pigs. She would get one pig for every successful union. Over time, with great industry and perseverance, she was able to send all her 5 children to college; graduated 2 policemen, 2 nurses and a lawyer who passed the bar. She struts around San Jose, Antique a very proud and happy woman.
Then there is Nanay Laarni Ditablan of Talim Island whose transformation benefitted many in the community where she lived. Hers is the kind of enterprise that we aim for, one that cascades and benefits the wider community. Nanay Laarni and husband started by buying tilapia fingerlings from the locals which they sold to fishpond owners. It was a hard life, she recalls, but in seven years Laarni learned financial discipline and grew in financial literacy. Raising enough money from their first business, they started their own fish breeding business to accommodate the demand of their growing customers. With more earnings and with bigger loans granted to ASHI members who maintain high credit rating, the couple put up their own tilapia nursery. They constructed different sizes of ponds/nets in Laguna Lake. Laarni's husband continued to supply fingerlings to fishpond owners in Laguna and nearby municipalities in Rizal. Eventually, the growing demand for fingerlings propelled the couple to buy a big boat which cost around P350,000.00 and to hire boatmen. This boat they now use to deliver to big and small fishpond owners in different municipalities around Laguna Lake and as far as Batangas. For the maintenance of the nursery and for fishing, the couple had to purchase 2 canoes ("lunday") and 2 motorized fishing boats which naturally needed more boatmen. The couple also invested in fish cages and a 2 hectare fishpond which they thought would make up for the slack in fingerling business during typhoon season when breeding is not viable. With the fishpond, they started breeding other specie of fish like the bighead carp. To help them manage the fishpond, they employed 2 relatives.
The introduction of "knife fish" to clean Laguna de Bay, the largest lake in the Philippines was an epic governmental mistake. This variety of fish is carnivorous, highly aggressive, and breeds fast in ponds and fresh waters. The "knife fish" turned out to be a pest rather than a boon because it eats tilapia and milkfish fingerlings thereby affecting the main livelihood of the communities residing along the lake. The affected fishing community started a program to get rid of the knife fish until it was discovered that its meat which is white can be used as raw material for nuggets, siomai, kikiam and burger patties. The government also discovered that it can be used as ingredient for fish meal for tilapia growers.
Catching knife fish opened up a new opportunity for the community but was not for everyone since it needed the use of fishing hooks and live tilapia fingerlings as bait. Fisher folks without a fishing boat and capital to shoulder the expenses could not afford to engage in catching knife fish. The Ditablan couple found this an opportunity to share their blessing with poor local fishermen. They financed and equipped interested fishermen with boat, fish hooks, tilapia fingerlings for bait, gasoline, and other expenses needed for night fishing. They now support 7 bancas with 3 persons manning each boat, to fish for knife fish 3 times a week. Laarni buys their catch and sells it in the Binangonan market with the help of 2 persons ("batilyo") who do the weighing and delivery.
Sharing their blessing with relatives and the community is a way of life with the Ditablan couple. They sponsor basketball and volleyball teams during summer league by providing for their uniforms. During Christmas, they sponsor a community Christmas party where they give away grocery items, and clothes. The family is respected in the community because of their openhandedness.
The couple recently started a new business in mainland Binangonan, Rizal where they put up a store selling feed supplies for fish and livestock, and LPG. The business is managed by Laarni with two relatives as helpers. The couple plan to expand the store by adding more commodities such as fishing gears, fishing nets, rice and others. They also intend to expand their fish breeding business.
As a testament to their success, the couple now lives in a dream house, perhaps the biggest in the barangay. They were also able to buy another lot for livestock and storage for their nets and other fishing gears. In spite of her economic progress, Laarni continues to be a member of ASHI because she wants to help the other members to rise from poverty. Last year, Laarni was one of the Citibank Micro Enterprise awardees from which she received a cash award, a computer notebook and further training at Citibank.
Q6: What else would you like to see done to uplift the status and lives of marginalized women?
A: It takes time to make them shatter their usual programming or conditioning that they are just flotsam and jetsam. ASHI invests a lot in educating and training them to break out of the usual mindsets. Eventually we want them empowered with the ultimate reality of who we are (children of God, made in His likeness, unique, destined to claim God's gifts), and as such have the same rights as anyone else. We want them to break out from their cages, discover their inner strengths and powers and bring these to life.
The Nanays are very family centered but we want her to widen her world view and realize that the family is everyone else and that we are interdependent beings. We want her to take responsibility for the environment and to learn that she has a role in the grand story of our country. We have a long way to go.
(Ahon accepts donation and their website is http://www.ashi.org.ph)