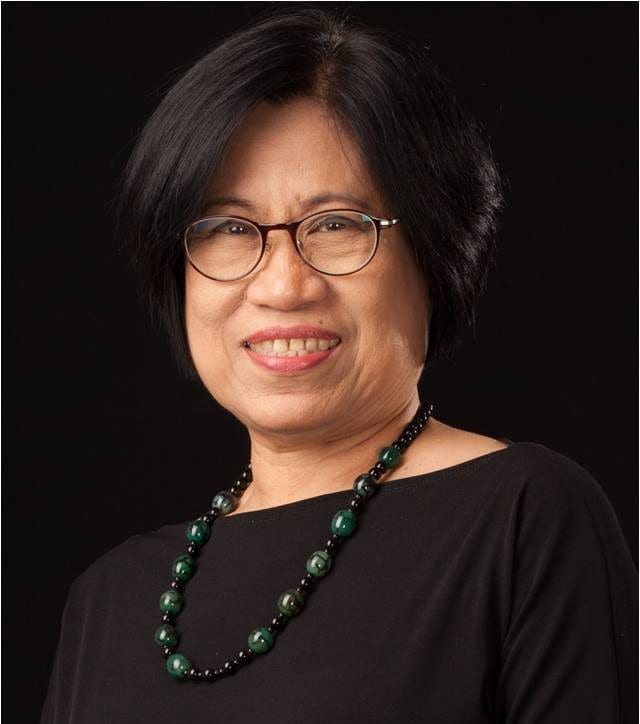 Atty. Teresita Herbosa is the Chair of the Securities and Exchange Commission (SEC) tasked to implement two major laws, the Corporation Code, where they act as the registrar and monitor of all corporations and partnerships, and the Securities Regulation Code (SRC), where they regulate securities and capital markets.
According to the Direct Selling Association of the Philippines (DSAP), many new companies have emerged using schemes undermining legitimate multi-level marketing (MLM) companies. Among these violations are pyramiding firms using the binary compensation plan which balances the number of people instead of sales volume, a violation of the Consumer Code of the Philippines against head hunting. A twin violation is asking people to put money in multiple business centers (known as headers), a type of investment. For instance, Person A will be asked to invest in two business centers (B and C) followed by another four business centers (two under B and two under C), for a total of seven business centers or 7-headers.
Pyramiding is under the watch of the Department of Trade and Industry (DTI) while unregistered investment is under the SEC. In an unprecedented and no-nonsense manner, Chair Teresita Herbosa gives categorical answers about companies selling headers and unregistered investment where victims can file legal cases against their companies as well as those who solicited or recruited them. No wonder, the SEC came out No. 1 among 36 government agencies/private entities surveyed nationwide by SWS on sincerity in the fight against corruption in 2015.
Q1: Some companies disguising themselves as Multi-Level Marketing firms ask people to invest in multiple "business centers" (known as 3-headers, 7-headers, 15-headers, etc.). Are they authorized to solicit investment? Why or why not?
A: Based on the complaints received from 2014 to present by the Enforcement and Investor Protection Department (EIPD) of the SEC against Multi-Level Marketing (MLM) Firms/Companies, all of these companies are not authorized to solicit investments from the public. Whether or not they are 3-headers, 7-headers, or 15-headers, for as long as the emphasis of their activities is on "recruitment of people/downlines" and not on selling of products, the SEC considers this as "investment contracts" and partake of the nature of "securities".
As a rule, offering for sale or distribution of securities to the public requires a "secondary license" issued by the SEC before any entity or person may do so. Hence, in the absence of the said license, any person or entity cannot offer for sale or distribute "securities" to the public.
Q2: Which "header-type" companies has SEC asked to stop operating so far? Have charges been filed?
A: Again, whether or not these companies are of header-type structure, the SEC has already issued several Cease and Desist Orders against their unlicensed activities or investment solicitation without the necessary license directing them to stop their operations. SEC Advisories were likewise issued to warn the public against these companies to protect the people from parting with their hard-earned money by investing in unregistered securities.
Pursuant to the CDO's, charges for violations of Sections 8 and 28 of the Securities Regulation Code were already filed against some of these companies. Concurrent to our filing, charges of syndicated estafa were also filed by PNP-CIDG Anti-Fraud and Commercial Crimes Unit.
Q3: Why do you think unregistered investment firms are sprouting in the Philippines?
A: Recruiters or solicitors of investments use a scheme known as "Get Rich Quick" wherein they promise extremely high returns within a short period of time without need of doing something. This type of scheme is also known as Ponzi scheme. Some of the reasons why there is a proliferation of unregistered investment firms in the Philippines are the following: 1) Financial education for common Filipinos is still scarce. People do not know which business is legal or illegal. In fact, those who joined in the scheme do not know if there is any law that is being violated. They believe that what they are doing are legitimate; 2) People do not mind asking the regulators whether or not the companies they are going to invest in are duly licensed to do so. They are too vulnerable or gullible to investing in this type of scheme; and 3) With the little amount required or affordable investment opportunity offered to them, people do not hesitate to join in this scheme.
Hence, the more people who are unwary and willing to invest in Ponzi schemes, the more people who are also eager to form investment firms to create an appearance of a legitimate business operation and to perpetrate this type of activity.
Q4: If consumers have invested in a "header-type" of investment, can they file cases against these unauthorized companies? What charges and what penalties can they ask for? How can they do that?
A: People who have invested in unregistered investments, not necessarily a "header-type" of investment, can file complaints against these unauthorized companies for violation of Sec. 8 of the Securities Regulation Code (SRC). The corporation that violated this provision, through its officers, shall suffer the penalty or fine of not less than Fifty thousand pesos (P50,000.00) nor more than Five million pesos (P5,000,000.00) or imprisonment of not less than seven (7) years nor more than twenty-one (21) years, or both in the discretion of the court as provided for in Sec. 73 of the SRC.
The private complainant must file his complaint to the SEC which has the primary jurisdiction over SRC violations. After determination of probable cause by the SEC that a violation of the SRC was committed, the latter shall file a criminal complaint before the Department of Justice.
Q5: What about independent agents or distributors soliciting investment in a "header-type" of securities? Can investors file cases against them? What charges and penalties can they ask for? How can they do that?
A: Yes, investors can file cases/ complaints against the agents, brokers, or distributors of unauthorized investment companies, in the same way as they can file complaints against the companies. However, the complaint shall be for violation of Sec. 28 of the SRC, the penalty for which is also provided for in Sec. 73 thereof.
In the case of SEC vs. Oudine Santos (G.R. No. 195542, March 19, 2014), the Supreme Court ruled that those who invite or recruit other people to join or invest in the venture or other investment contracts or securities to the public maybe held criminally liable or accordingly sanctioned.
( Click to read Josiah Go's article on Pyramiding and Unregistered Investment for a complete list of legitimate MLM companies, please visit www.dsap.ph)