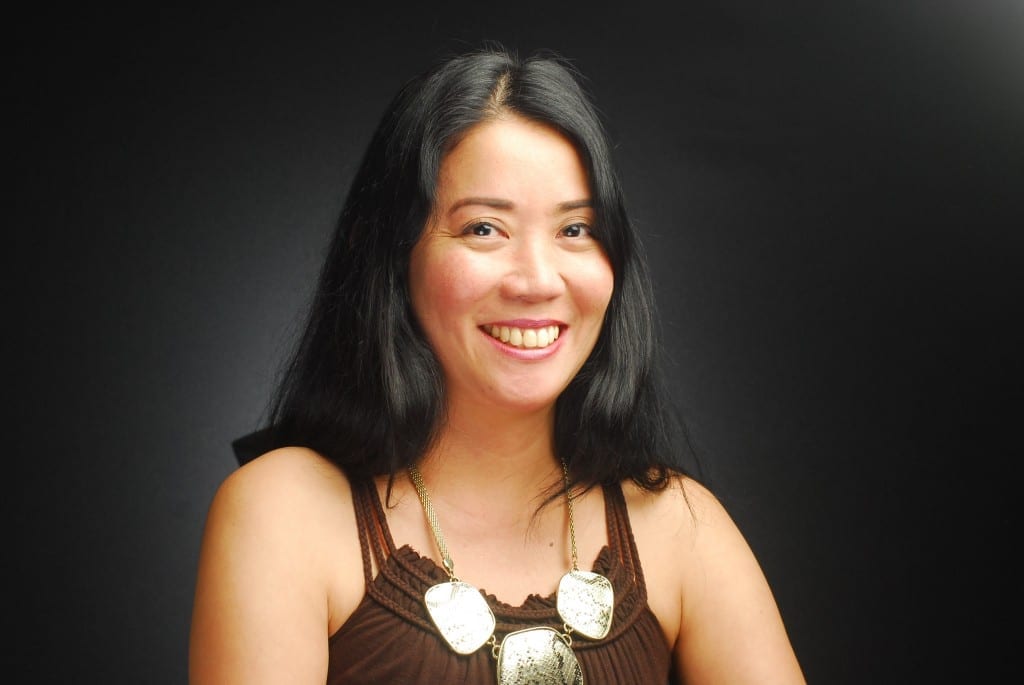 Joy Santos is currently the Head of Strategy for Leo Burnett Manila. She joined the agency in 2005 and transformed the Planning department into a key revenue stream by leading brand and communication initiatives for clients like McDonald's and The Coca-Cola Company. Her strong strategic leadership propelled the agency to win major pieces of new business – Cebu Pacific, Fortune Tobacco, Pfizer, The Coca-Cola Company (Minute Maid) and Universal Robina Corporation, to name a few. She has served as jury for the APAC Effies and AMES. In 2015, Joy was named Southeast Asia Strategic/Brand Planner of the Year at the Campaign Asia-Pacific Agency of the Year Awards in Singapore.
Q1: What is brand storytelling? How can it be used?
A: Brand storytelling is no different from the usual storytelling. It's the unfolding of a narrative through words and pictures, with the intent of informing, educating and entertaining one's audience. And like all stories, buy-in by the audience is very important. Maybe even more so with brand storytelling, particularly because people know that we're trying to sell them something. They would likely be more skeptical towards a brand story than they would to a movie or a novel. Done right, brand storytelling is a powerful way to make brands more human, more relatable and more memorable.
Q2: When do you share features and benefits? When do you do brand storytelling instead?
A: Features and benefits, or the functional aspects, are as much a part of a brand's story as its softer facets, like its purpose or history or vision. Both could be told in a hard sell manner or via a much subtler approach, like storytelling. Apple used storytelling very effectively to talk about their product features and benefits in their "Mac vs. PC" campaign. On the other hand, we could recall campaigns that talk about a company's vision or purpose in a very heavy-handed way (think sales conference AVPs).But as to what to talk about and how, it's never the decision of one person but always a collective agreement between the client and agency teams.
Q3: Where do you get sources for your brand story?
A: There are multiple sources for great brand stories. Some are more obvious than others, like product features and benefits, customer praises and complaints. But others require some level of introspection, such as a company's history and purpose, its founders and their vision, its culture and its employees, what it has learnt from its successes and as well as from its failures, how it has touched people lives. All these are fertile territories for rich and inspiring brand stories.
Q4: Are there brand storytelling models? Which one/s do you use?
A: I feel a bit unqualified to answer this question. I think it's best addressed by someone from the Creative department. Hahaha! Having said that, I find that brand storytelling is no different from regular storytelling – it has to grip you from the beginning, involve you as it unfolds and satisfy you as it ends. I think the most famous storytelling model would still be the story mountain, a template introduced to us as children making our first attempts at writing stories.But beyond adopting an effective storytelling model,a brand should know how to connect to the deeper stories lying latent in the mind of our audience. This is where insight plays a role in brand storytelling.
Q5: How do you integrate brand story in mass media and in digital world?
A: The fundamentals of storytelling haven't changed – it has always been about the character and the plot. But technology continues to influence the way stories are told – from radio dramas to TV soaps, from silent movies to talkies, from mass media to today's ever-shifting digital landscape. Nowadays, a brand's story can be told just as powerfully through social media and crowd-sourced content. As brand storytellers, we should be able to adapt the narrative to fit the format we're telling it on. We need to have an understanding of how our audience consumes different media platforms and channels so that we can tailor-fit our story according to their habits, motivations and expectations. And particularly in digital media, we would want to give our viewers the opportunity and space to engage with and even advance our brand's narrative.
Q6: What makes a good brand story?
A: In his 2012 TED talk, Andrew Stanton, writer of Pixar's Toy Story series, shared the greatest commandment of storytelling – "Make me care." It comes from a deep understanding of what is important to one'saudience; maybe even at a level they themselves didn't know was important to them. When we get our audience to care, they will voluntarily engage with the brand and share the story with their friends and their communities. And because this is a brand story, the brand has to have a role in the story. If we can retell the story without mentioning the brand, then it's not a story about our brand. We're losing the opportunity to connect the brand to the emotion that we're generating through our story. We also can't undervalue honesty and transparency. Our founder, Leo Burnett, once said, "Regardless of the moral issue, dishonesty in advertising has proved very unprofitable." Our stories need to be grounded in solid brand truths, otherwise, we might confuse, or worse, alienate our audience.
Q7: What are some of your favorite brand stories and why?
A: I'm constantly amazed by how Nike has refreshed and reinterpreted its Just Do It campaign. It's able to transcend race, gender, age, social status and athletic skills. It can move fluidly from beingepic and monumental (e.g. Write The Future) to being heartwarming and personal (If You Let Me Play, Find Your Greatness). I also find the honesty and wit of Ikea particularly refreshing. Their Moving Day and bookbookTM are seriously clever takes on decidedly low-tech items such as moving boxes and product catalogues. Ikea's is a great example of how brand storytelling can transform seemingly boring product features and benefits into one of the world's most celebrated communications campaigns.