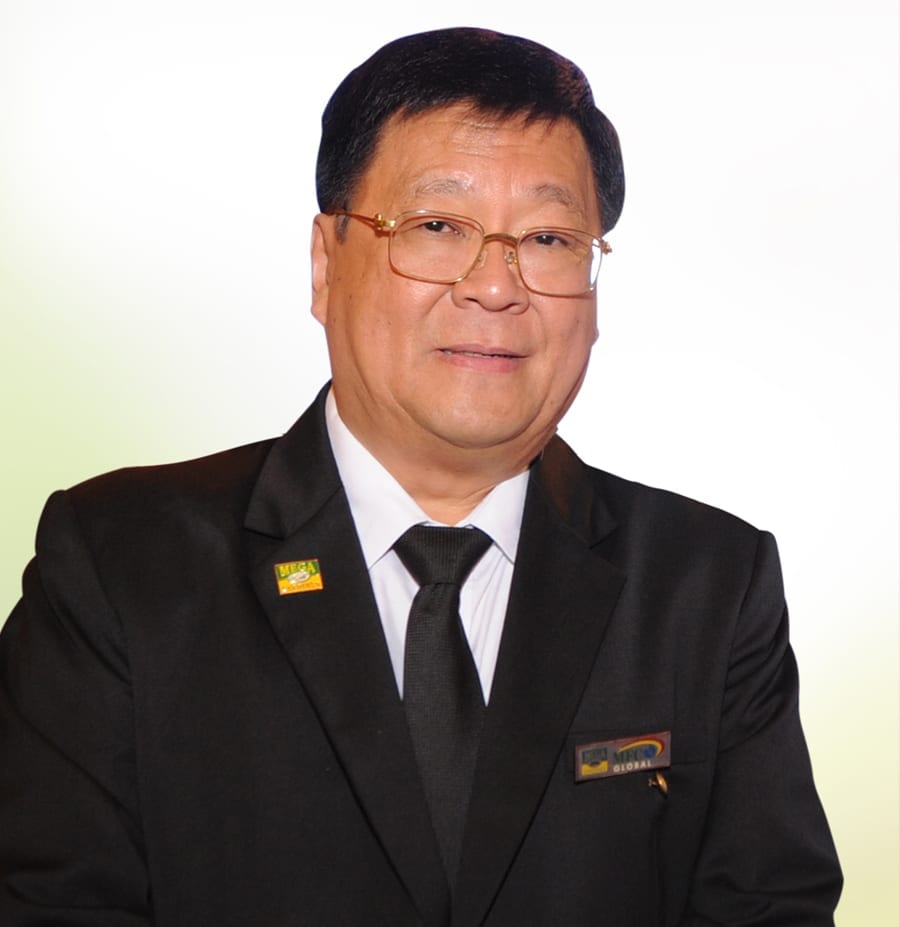 Q1: Your family was in the department store business in Avenida before you entered the fishing vessel business, what made you venture into this kind of business and in south Zamboanga?
A: It was during those visits to my then girlfriend now my wife's house in Navotas that I was able to look at their deep sea fishing business. They had old dilapidated vessels, yet still made money out of those. It came to my mind that if I were to use new vessels that would lead to fewer breakdowns, then I might be able to make more money. With that thinking, in 1972, the year of martial law, 3.5 years into my electrical engineering course in the University of the Philippines, I started to have new vessels built, one catcher and one light boat. I got stuck with the fishing business and was not able to finish my course. I started fishing in the Bicol area for sardines and round scad. After 10 years, I moved fleet to Zamboanga area for purely sardines for a more stable catch, since we became a major supplier to the local canneries based in Manila.
Q2: In the fishing vessel business, you were supplying sardines to the sardines canning factories initially, what made you shift to canning sardines yourself?
A: Previously, all our catch goes to the local canneries. The price of fish is erratic—it kept on moving downward even there is no scarcity in supply. That is when we realized that the canneries we are supplying to control the buying price. We do not want to be dependent on them, so we leveraged by going into the canning operations ourselves using fresh sardines compared to others who use 2nd and 3rd class.
Q3: How did your customers back then react after learning that you became their competitor?
A: They stopped buying from us. Being their competitor, they wanted us to fail in our operations to teach us a lesson not to compete with them.
Q4: When you were starting, what challenges did you encounter and how did you solve these – first in fishing, then in canning?
A: On fishing, since our previous clients stopped buying from us, we had so much supply of freshly caught fish.
We had to absorb all the fish and put them in cans. Our cash flow suffered. Eventually, we learned the best way of doing the canning. After about 5 months, some of our old customers started buying from us again since we can supply them consistently in terms of quality and quantity. However, with volume requirements of our own canning business, we had to stop selling raw fish to other canneries.
On canning, because of our vision to make Mega sardines a Filipino brand that is globally competitive and known around the world, we underwent multiple quality certifications, and at present, the only sardines canning plant who underwent FSSC 22000 certification, an upgrade from ISO 22000. This certification it encompasses GMP, HACCP, ISO 22000, and our easy to trace vertically integrated operations from catching to canning to distribution and exporting.
Q5: What made you decide to be the first sardines brand in the Philippines to a) use pull up cans? b) use retort pack?
A: Since we were trying to catch up with the other sardines brand, we had to do something different and bold, so we came out with the pouch idea (easy tear open) while working with Department of Science and Technology's (DOST) packaging department. It was a project to introduce the easy to open packaging with lower cost for the consumers. At that time, we were the first in Asia with sardines in pouch. Acceptance was quite slow but moving. After 4 years, having noticed that our Asian neighbors were using easy to open cans, we negotiated with our local can manufacturers for them to supply us with easy to open lids and cans. Unfortunately, they do not have the capabilities and machine to do it, so we started to look for suppliers of easy to open lids abroad. After about 1 year of going around the world looking for a not so expensive but quality supplier, we were able to have quotations from different suppliers. We came up with a plan of ordering in volume to lessen the cost. From 500t lids per month, we went up to 10 million lids per month, which is the turning point of the negotiation. We also requested to decrease the diameter from 54mm to 52 mm for lesser material use, which was when the Chinese supplier dropped the price by 30% while the others dropped by 15% only. We negotiated further with the Chinese supplier to not increase their price for about a year and with our local can manufacturer to lower the cost of the body with a guaranteed volume. From here on, we knew that there is no turning back to non easy open lids. There was no regional test area, it was the whole Philippines, so the project of easy to open lids for the convenience of the consumers was on full swing.
Q6: What were the key turning points that led to the increase in sales of Mega Sardines, then eventually to gaining market shares?
A: We needed to subsidize the additional cost and work of the easy to open cans for a few months. Then we worked closely with our marketing for promotions and multi-media advertising on how we will introduce the new packaging of Mega sardines. Our intro price is almost the same as the regular non easy to open cans. With that strategy, it led to consumers noticing the consistent quality and convenience at very competitive pricing thereby increasing our market share month after month.
Q7: The Philippines is prone to typhoons especially during rainy season which can affect your supply. How are you coping with out of stocks situation?
A: We are on a closed fishing season from Dec 1 to March 1. We try to prepare stocks in advance for these months, which requires a lot of warehouse spaces and logistical management prior to closing season. As our volume increases, we continuously look at improving our catching capabilities and our post harvest facilities to be ready for the yearly increase in volume. We also increased our canning capacities with consistent quality control to cope with the increase volume.
Q8: Why should consumers buy Mega sardines?
A: Mega sardines started as a vision—to be globally known as a competitive Filipino brand who produces consistent quality products. With our certification and accreditations, a systematic process of checks and control, we promise quality starting from the catching and not on the canning. I am proud to be with Mega sardines!