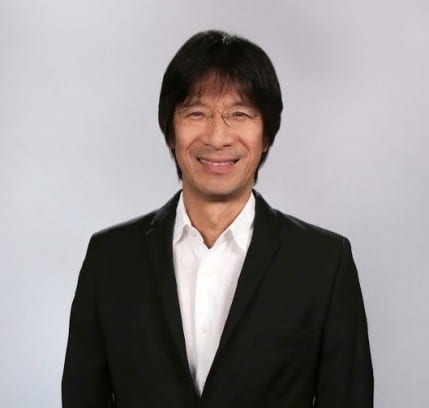 Q1: The unserved market of non-motel (or drive-in hotel) goers is much, much bigger than the motel goers. You have since expanded your target group to include the party market. What was the insight that led you to this new market segment?
Party segment has evolved from guests' requests. It started from guests asking for rooms they can use for parties. From there, we were encouraged to have more suites. Party Segment is a way to introduce our thematic suites. It has become more of a talking point to introduce our product to a new market. Its more of to make them see and try the rooms that we have. It so happens that we get a lot of shower parties and stag parties. So we develop more of these types to cater to them. At the moment aside from stag and shower parties, we get bookings for Christmas parties, karaoke or sing along parties, pre-nuptial shoots, team bonding activities, even meetings. Incidentally, we also had bookings for study groups. It's the other side of having fun. From here, I think that we have become alternative to big bars and less formal function rooms.
Q2: How many percent of your business is now the party segment? Will there come a time when the revenue from the party market will be bigger than from the regular rooms?
Sales of parties is insignificant, I don't think that its revenue will become higher than our regular rooms. The value of our Party Rooms is more on Marketing. It has become our "trial product" for the new market. We are confident that once they have seen our rooms and tried our service, they will come back as regular guests.
Q3: What is the effect of having a party segment in the same premises as the room segment? How do you ensure your winning in a newer segment will not alienate your core?
To be honest, it started as operational nightmare, but we have learned to adjust to be able to balance the need of both type of guests- our regular guests who needs privacy and party guests who crowds. First and foremost that we addressed is parking. All our regular guests have their own private garage, while pre-assigned parking slots are given to party guests. Aside from that, for parties, upon booking, guests are made to agree that they are not allowed to loiter around the area, particularly the façade and garage areas to ensure that privacy is given to other guests. And lastly, as much as our area and structure can accommodate, we try to group the party rooms together.
Q4: At what point did you think of creating theme rooms? How do you conceive what themes to adopt or reject?
When we started Victoria Court, we already have themed rooms. But initially, it was started as rooms with different simple designs, colors, and lay outs. Our first few theme designs were Egyptian and Japanese Suites. The Thematic Suites was first conceived to attract husbands and wives. It was the market we were trying to develop. We wanted to offer something different to married couples by catering to their fantasies and by also offering something different from what they have at home. Guests' acceptance was so good that we started to develop more and called it Thematic Suites. We wanted to delight guests and so we keep opening different themes for different guests. We renovate every 5 years so that they always get the latest, newest and freshest room. We wanted to surprise and wow them! Now, we have different themed rooms inspirations like movies, places, artists, and many more Basically, we try to cater to every fantasy.
Q5: One of the most difficult market research to do is looking at the profile of room users of motels who value not just privacy but discreteness. How do you know what customers want?
We give our guests basic needs – cleanliness, fast and efficient service and quality products like serving the beer cold and the food warm, and not the other way around. These are basic to us and basic to guests' expectations. But aside from providing these, we try to communicate to them by providing survey forms in every room. The cellphone numbers of the Managers are also posted in the rooms. Guests can give feedback and suggestions directly. Also, upon check out, our Guest Service Assistants solicits feedbacks. We get a lot of good suggestions from these avenues like what room designs they like, food choices, even amenities they wish to have.
My son have also introduced formal marketing researches like the Usage, Attitude and Image (UAI), Focus Group Discussions (FGD) and use of websites and social networks. Information from these studies are used by operations for planning. A lot of people are surprised when they are told that we have these formal studies.
Q6: Competition at the mass market segment (Sogo, Flower Group) has become much bigger. Other than your theme rooms, what other forms of uniqueness can consumers expect from a Victoria chain not found in cheaper competition?
First and foremost, we do not cater to mass market. We would like to think that we cater to up market. Aside from our theme rooms, our guests can expect Quality. They can expect that when they order food, our kitchens follow Hazard Analysis and Critical Control Points (HACCP) standards. They are assured of clean rooms. Our room cleaning procedure is strictly monitored to ensure that it follows ISO standards we have set before. We got our first ISO certification about 15 years ago. Now we are still following all those standards to ensure quality. All of our other procedures are also ISO compliant. We are very strict with quality. Our Duty Officers and Hotel Managers personally inspect our rooms after our regular cleaning. This way, we are assured that rooms that our guests gets are clean. For amenities, aside from larger rooms, we have bigger beds and better linens that's comparable to 5-star hotels.
Q7: Our networking & ideation group, White Space Club, once held a general membership meeting at the Moulin Rouge room of Victoria Court on Pasig. We were very impressed with the cleanliness of the room, quality of food as well as the professionalism of the staff. Does your staff have a set of 'rules of engagement' sort of 'if you violate this, you're fired immediately'? Can you share them?
We don't fire people. We train and retrain them. We spend so many man-hours a year for mandatory training. Each employee is required to take 47 hours of training per year. And we are currently implementing "discipline without punishment" by doing a lot of coaching and guiding our employees. This program also includes suspension with pay. Sadly, a lot of our staff leaves for abroad or they join 5–star hotels after all the trainings given to them.
Q8: To ensure your innovation won't go to waste, how do you ensure parties held inside Victoria are drug-free and safe against sex offenders?
Upon booking of parties, a "party contract" is signed by both guests and our representative stating all the rules and regulations of the company. That includes the prohibition of drugs and sex offenders. We are very strict with our policy of "No-Minors" unless accompanied by parents. But aside from that, during parties, a waiter is assigned to it to make sure that all guests needs are given. This also ensures that we get to check compliance.
Q9: How does your company deal with society's moral guardians who are against your type of business.
Our company has always been a responsible community member. We do a lot of CSR and be of service to our community. Aside from this, we make sure that our company only provides rooms just like any other 5-star hotels. Lately, we have been getting a lot of bookings from Online Travel Agencies (OTAs), I guess, that is an indication that we are not stereotyped anymore.