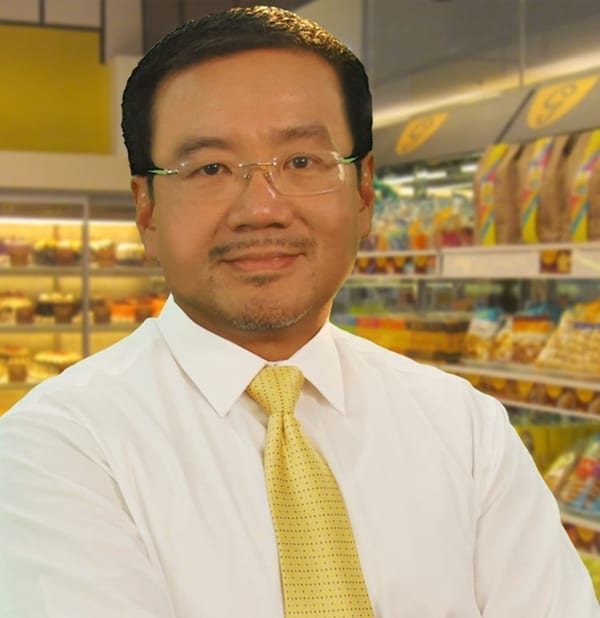 Q5: Many market leaders are not brand leaders. They are bought but their emotional connection with the consumers are not strong. How does Goldilocks connect to the newer millennial consumers?
A: This is a very significant point for us, because at 50 years old, Goldilocks is a Gen X company that needs to understand and engage Millennial consumers. Of course, these Millennials have an entirely different way of thinking. They have been shaped by the convergence of the mobile, social, cloud, and big data megatrends, and are using this technology to shift the balance of power towards themselves and away from sellers. Combined with a well-defined expectation concerning every step of their customer journey, they now have unprecedented price and choice control.
The starting point of any connection, of course, is learning everything about the people you want to connect with. To this end, we are intentional and all-inclusive in our market research and consumer analysis efforts, dedicating a good amount of resources to make sure that our information is accurate and verifiable.
Because Millennials are digital natives at heart, our online, interactive, mobile, and social media elements have been fully upgraded and are continually evolving. We have a strong presence wherever the Millennials are in the digital space, and we make sure to interact with them in a language that is engaging and participative.
It is also established that Millennials tend to be visual selectors, so we have adjusted our store layouts, collateral materials, packaging designs, and marketing resources to reflect this. Moreover, we have also lightened our messaging a lot more: in the past, Goldilocks employed more of a "heart-pull" strategy to connect with our consumers. Nowadays, there is a good amount of humor in our materials, which is the genre that Millenialls connect with the most.
By almost any measure, Millennials also place a premium on social responsibility efforts. This synchronizes very well with our renewed focus on the Goldilocks Foundation, which is the Corporate Social Responsibility (CSR) arm of our company. The Goldilocks Foundation now has a well-defined and fully organized structure, several ongoing initiatives, and a clear vision of how it will serve even more lives and communities.
When all is said and done, however, there is one thing that stands out most about Millennial consumers: they are surprisingly very loyal. But of course, this comes with certain conditions – they are loyal only if they perceive that their loyalty is rewarded.
This is where I feel that Goldilocks truly shines. Because our company is so firmly grounded on "customer-first" values, we are exceptionally poised to recognize, appreciate, and relate to each consumer on a deeply personal level. Indeed, since Goldilocks is so well rooted in this principle, it is second nature for us to value each customer individually, which is exactly what the Millennials want. Afterall, life is fun and fun is universal.
Q6: The restaurant business unit of Goldilocks is a laggard, yet, you have expanded to other restaurants. Tell us the idea behind these new brands and new launches. How do they fit in the overall strategy of Goldilocks?
A: By no means is our Foodshop business a "laggard"; quite the contrary, we are on practically every list of the leading Quick Service Restaurants in the Philippines, particularly in the Filipino Fastfood Category. In fact, when you think about it, our signature mamon, ensaymada, polvoron, and cake rolls are just as iconic as our palabok, fresh lumpia, pork barbeque, and dinuguan.
Last 2011, our company acquired the Philippine franchise to operate Domino's Pizza through Domino's Pizza Philippines,a wholly-owned subsidiary of Goldilocks Bakeshop. Domino's Pizza is a company that is strongly leveraged on technology, propelled by innovation, and has a very purpose-driven business culture. These are strongly aligned with our own company values, and Domino's allows us to extend our reach to an entirely new segment in the food business, while still sticking to what we know and do best.
Q7: Goldilocks is celebrating its 50th year this year, how do you future-proof the company in light of fiercer competition?
A: Ultimately, a company or a brand is only as good as the products and services it represents, so you must first ensure that your products and services are future-proof as well. In the case of Goldilocks, our products and services address a long-term need, and this need will surely not be rendered obsolete because of industry disruptions. At the end of the day, it is safe to say that Filipinos are culturally wired to share good food, celebrate special occasions, and express their thoughtfulness through gestures like pasalubong.
Even so, Goldilocks is a company that embraces change, and we are not afraid to modify or reinvent our products and services to adapt to rapidly evolving technology and taste preferences.
Another key to remaining relevant and maintaining leadership is to organizationally unite our frontline store personnel and customer service to our marketing, production, and research and development departments. The feedback that we receive daily from the market has a direct and seamless path to the executives who are responsible for creating our products and food offerings, as well as the ones who conceptualize and execute our marketing programs.
Finally, customer experience is critical to longevity. Even with a number of blockbuster products, poor customer service can damage your brand severely. So a big part of future-proofing Goldilocks is our commitment to the same unchanging values that serve as the foundation of our company. After all, we are still the same Goldilocks that people love, but constantly improving ourselves to serve our customers better.
Q8: Talks of acquisition by another restaurant group did not materialize. What are you future plans and intent for Goldilocks under your tenure given that Goldilocks remains a private family business?
A: We will continue to explore collaborating with various groups in order to ensure consumers gain even greater access to our products here, across the country and around the world. Just as legacy dictates, we will constantly deliver on our promise to provide total customer satisfaction through world-class products and services, and showcase the best that the Philippines has to offer.
Right now we are strengthening our presence in areas outside Metro Manila, specifically Visayas and Mindanao. At present, there are 15 Goldilocks stores in key cities in North America — 11 in the United States, and 3 in Canada. Considering the success we have had in different territories, Southeast Asia appears to have enormous potential.