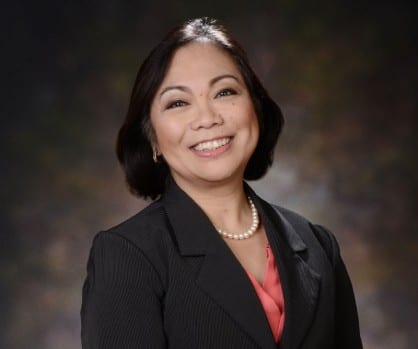 Q1. In your marketing career, what are your top 3 most memorable marketing campaigns which you have initiated? Can you elaborate?
A) The Alaska Value Line – During the series of price increases in the mid-2000, our Alaska Evap/SCM line was under siege. It was losing market shares, declining in volume offtake and household penetration. This was our heritage brand! Moreover, researchers were declaring the Evaporated and Sweetened Condensed markers as sunset markets that would soon disappear. In short, the brand has lost its original relevance among consumers. The category had reached its pricing threshhold and no amount of advertising and promotions could turn around the declines in the category.
Hence, I thought of launching a counterpart "Alaska Evaporada" and "Alaska Condensada", with the concept of using milk as a way of improving the lives of Filipino families. We priced this at 20% less than the heritage / classic line in order to capture those who had tuned out of the category over the past years. The target market were housewives who wanted to help augment their family's  income so that they could have a better life. We called them "mompreneurs" , the negosyantes who would open small businesses. The center of the business was Filipino food preps, with Halo-Halo as the showcase.
Within one year, Alaska was able to reverse the declining trend of both Evaporated and Sweetened Condensed Milk markets. Furthermore, our market shares took quantum leaps each year. Today, Alaska Evaporada is a P 2.5 Billion business, being only one SKU.
The first campaign was a road trip around the Philippines showing how different Halo-Halo was in each province. Today, we have moved out of simply Halo-Halo but expanded to 'Sa Malamig' and other Pinoy refreshing beverages and snacking.
The campaign has consistently won creative and effectiveness awards. It has also opened a new market for Alaska Milk – the underground economy, helping bring the lives of the lower income classes D to better levels through the spirit of entrepreneurship. Today, Alaska owns 85% of the Evap market and 65% of the Condensed Milk market and the market remain stable. Household penetration is now at 59%, up from 32% years earlier.
This campaign proved that advertising works – Halo-Halo, Sa Malamig, Kakanin, etc, were in oblivion and were considered "rural" food preps. We elevated the Filipino snacks and beverages into the consciousness of the people. Everywhere, every summer, Pinoy delicacies /refreshments came out.
This campaign was beyond business. It was also an advocacy.
B) The Alaska Powdered Milk Drink (APMD) – was a far second to Bear Brand. Its share was only about 10%. We put together a major plan to relaunch APMD, touching the 6Ps. On communications, we stumbled on a very unique, story "The Growth Gap" years. The Growth Gap years was a period in a child's development when his growth slows down after a huge spurt. It was supported by scientific studies. In about 2 years, Alaska reached a 20% share in the market. Moreover, "growth gap" and the iconic "paper dolls" became highly memorable elements in the campaign and this was proven via researches.
C) The Bar Mixed Drinks – was launched in Feb 1986, right on the week of the EDSA Revolution. I thought it was the end of my career (which had only started then). The Bar had limited budget and being a raw, start up marketing practitioner, I just had to create new ways of promoting the brand. This was when I learned the strength of activation programs. The 360 marketing plan of The Bar was simple: Sampling in all shows /concerts, a unique distribution program based on community dealers plus a compelling, single-minded advertising (TV, radio). The Bar became such a big hit back then.
It was the newest fad in town – young, new in concept, "in", vibrant – targetting a young market that was looking for an alternative to beer. Unfortunately, the owners (Ty family) did not have a long-term vision in mind but simply to milk the brand. But it had earned millions. Today, the brand was sold to International Distillers and has been relaunched. However, it has never reached the same heights as when I launched it in 1986, straight out of grad school with no real experience in brand management.
Q2. Your work in Alaska is now part of a multinational setting (Royal Friesland Campina), how do you ensure local relevance is continued?
Think global. Act local.
Q3. You have won so many prestigious marketing awards (CMO of the year, Agora, etc), tell us what were your most significant career moves or decisions leading to these awards?
My career is a combination of both my experiences in local and multinational companies. In hindsight, I realized that I actually "planned" my career by choosing at each company I joined what I needed to learn as well as the category /market I wanted to handle. While luck (or breaks) is part of one's success, we need to see the road ahead.
When I decided to work for URC/CFC as a staff assistant to the VP for Operations, I learned how to be a brand manager with an entreprenerial spirit. I learned from URC/CFC the importance of understanding production, and product development (R&D) in the marketing mix. Hence, in URC/CFC, I learned how to be attentive to details, to know everything about a brand from formulation to monthly sales by SKU – and all the data must be kept in your head. It was a school of hard work (and hard knocks) but I would not have exchanged it for anything.
The move to handle The Bar was a very big gamble and the turning point in my career. Here, I learned everything else that I didn't learn from URC/CFC. I learned how to run The Bar as "my own business".  I learned how to shoot/produce commercials, to buy media and plan media advertising myself, to organize and sponsor big events, to sell to wholesalers and retailers (including those in Binondo!). Because it became a big hit, all the head hunters came knocking at my door. I had the luxury of choosing my next job – in a multinational. It was also during my work with The Bar that I built my network in media, production, sales, etc – most of them have remained my friends until today.
I finally chose J&J because I wanted to see how personal care products were marketed. J&J showed me the importance of having a brand management discipline. Here, I learned the importance of market research and strategic thinking process – but I always combined these with gut feel. J&J was nice in the resume and again, headhunters kept knocking at my door. What I missed in J&J is the freedom to chart a brand's destiny and to try out lots of creative ways to build a brand since the strategies were cascaded to the various countries from head office. I also kept asking myself what was the relevance of baby powders to the nation and this made me "restless" as a marketing practitioner.
I almost did not join Alaska Milk because it meant going back to a local company and missing the chance to work outside the Philippines. When Mr Fred Uytengsu interviewed me, he asked why I would move to a local company. My response must have impressed him because he has not forgotten it ever – "I had given my talents to a multinational. Why not help build a promising local company?" But it was, of course, the best decision I made because here, I was able to develop my full potential here as a marketer and a leader. The company provided me with the opportunity to be a major driver of the company's destiny. I had seen Alaska Milk grow from a family-owned business to a publicly listed company and now as part of one of the biggest dairy companies in the world.
It was also in Alaska Milk where I was able to do many new things as a marketer including so many campaigns and activation programs (like sports) that are high-profile and directly beneficial to nation-building. Never did I imagine in my lifetime that I would be able to be a "producer" of short films and an indie film for the brand! It was also here where I had the opportunity to work again with those who had helped me when I was still a raw, very junior marketer.
It was in Alaska Milk where I received all my awards in marketing, leadership and advertising. It was also in Alaska Milk where I was involved as the leader of industry organizations that promote self-regulation in the Philippines.
Q4. New entrants like Angel Evaporada from the Century group and imported milk products have gained some market shares. Please share with us how you have been defending in this low cost segment that is indispensable in developing markets like the Philippines.
While Angel may have gained some shares, it seems that it has not really built a strong equity as a brand. It would launch a brand at a very low price but with some unique story, mostly inspired from Alaska Milk eg. Angel Kremdensada, Angel Quezo Evap, etc. The company would advertise the new products with one big bang, distribution in its specific strongholds, then pull back on its support. The new product then usually declines after some time and then the company would again launch another product to take the place of the previous product. For "innovation" however, Angel appears to be quite courageous, inspired much by Del Monte's culinary directions.
The ultra-low priced brands have admittedly eaten up our shares over the past year. However, these brands compete mainly through price and distribution; they do not build their equity. Moreover, they are traded brands, with many being opportunistic by taking advantage of the season or when there are stocks outs on Alaska Milk's part.
Alaska Milk Corp is a multi-brand evap/condensed milk company. We cover the premium segment (MilkMaid, Alpine, Alaska CLassic), the mid-priced (Carnation), economy (Alaska Evaporada/ Condensada) and the low-priced (CowBell, Liberty). Our brands also have specific areas of strength (GMA/Luzon – Alaska; Visayas -Alpine/Carnation; Mindanao – Liberty/Cowbell). We do not sacrifice the equity of Alaska by bringing down price. We continue building our Alaska equity through 360 plans, centered on a strong communication story.
We have a flanker brand that competes on price alone. Most of all, our company reminds itself to always respect the Filipino culture and imbed itself in the culture.
Q5. You started your career in Johnson and Johnson, how did your early marketing career influence you in your present work ethics?
My marketing career actually started in URC – hands on, roll up sleeves, patience, know everything, etc. In short, do everything you can to learn all aspects of marketing. Have an intrepreneurial spirit! Enjoy your job.
Do not go analysis/paralysis like some multinational companies. Analysis-paralysis wastes the market opportunities that are within grasp.
Handling The Bar Mixed Drinks taught me to be creative, to be open to new things/ideas, not afraid to try out something untested.
In all my earlier years, two of my biggest learning:
(1) Integrity – keep to this no matter how difficult. It is the foundation of all values in one's career;
(2) Relationships – Build, develop and keep them. Learn how to look back at those who helped you in your "struggling" / start up years. When the time comes, you can always count on them to help you.
(3) Excellence- Big or small, do it with excellence and passion. Raise the bar of excellence for yourself each time.
Q6. Aside from having a team in the PBA, Alaska is very active in other sports events, how do these events bring relevance to the brand? Does it increase sales?
It is very difficult to directly associate the basketball team with sales. The Alaska Aces team is like a walking, breathing, engaging human merchandising material. They create excitement, news among consumers. They help us build rapport with retailers. The free media values we get just from our PBA team is huge. It can be values at about P500 million a year (or more, when we win championships).
For dairy/milk, it is a no-brainer for sports and nutrition to be partners. Milk is nutritious, building strong bodies that is important to lead a healthy life. However, nutrition (drinking milk) is not enough. We need to promote an active lifestyle that can be obtained from playing outdoors or from organized sports. Hence, Nutrition (Alaska Milk) Action (sports programs/participation in outdoor play) Champions (Healthy Individuals, winning form).
Our sports ambassadors bring to life the values we espouse in our Alaska brand – teamwork, discipline, sportsmanship, respect, right attitude.
Q7. URC's Great Taste Coffee has been resurrected from almost oblivion to now being the fastest growing brand and the dominant White Coffee in the coffee market. Nescafe and Kopiko have been greatly affected. Krem-Top coffee creamer is among the licensed brands that Alaska purchased from Nestle a few years ago. Given the growth of White Coffee with more creamers as well as the 3-in-1 coffee category, how has Krem-Top managed to stay relevant?
We purchased Krem Top from Nestle in 2007, a time when it was phased out of the market. The brand was a food service brand, low priced, old, traditional and an all-purpose creamer in cans. How do you turn around an old brand that you paid a heft amount for? This was the challenge Alaska Milk faced.
We had no intention of going into the coffee market but we did see the opportunity in non-dairy coffee creamers. In 2011, we finally re-launched Krem Top as a non-dairy coffee creamer, with a product bundle of superior taste, aroma, creaminess vs the leading brand.
We challenged the market leader in baranggays, bus terminals, taxi stations through our 'Take the Krem Top Taste Test Challenge', consisting of a blind taste test documented into a series of TVCs, with Papa Jack (radio's biggest personality) as our presenter. We have been very consistent in our communications – we are superior in taste, aroma, creaminess – thus, Why not change for the better? The creamier, the better. But at a lower price than the market leader.
One of the most successful activations of Krem Top is a semi-advocacy effort where every New Year, we call on our fellowmen to make a pledge to change for the better (resolutions).
We are simply single-minded and we do not get distracted with competition. We just look straight and execute our programs excellently, creatively and urgently.
Today, we have 20% of the market, all obtained from Coffeemate. Soon, Krem Top would be a P1 Billion brand.
Q8. What are your hard-to-forget marketing failures? Please share some nuggets of wisdom our young readers can learn from these lessons.
I can name two major failed launches.
A) Alaska Hi-Calcium Powdered Milk to compete with Anlene (during the height of the osteoporosis news). We were convinced by our New Zealand milk powder suppliers that "colostrum" was the next big thing in the market. Unfortunately, no one believed that "colostrum", which came from mother's milk, would be found in a high calcium powdered milk. There was just two many ideas in one communications platform. Likewise, when we researched the high calcium powdered milk market, it was growing double digit. However, we launched after almost 2 years but we did not check the market again via consumer research because we were confident. By that time, the market was on a decline but we did not pick it up fast enough.
B) Alaska Fortified Growing Up Milk was the predecessor of Growing Up Milk.
Alaska Milk was the first to launch this in the Philippines. Unfortunately, it was too early for its time. We did not take into account several points:
(1) the confusion of the new product vs our mainstream regular powdered milk,
(2) our distributors were not capable of handling new products in new categories
(3) management was not patient in building the category (4) we did not wait for the product test results of 9 months prior to the launch.
I learned the hard way from these two failed launches:
1) We should always do our homework. Check and re-view your environment at every step of the way. There could have been new changes or new influences that were not there when you first started the project.
2) Roll up your sleeves and be willing to do the hard work. It pays.
3) Be patient – some categories are slow-burn. You cannot build a sustainable business overnight.
4) The brand must be profitable, not just popular or a market leader. If it is not sustainable, then there is no sense keeping into the business.
5) Research is vital to any marketer; however, one must not use it as a crutch. We must also listen to our "gut feel" and business sense.
6) Develop the ability to "feel" the market or use gut feel. Imagine the plan in your head as it unfolds step by step. If you cannot imagine the plan, then there is something  missing.