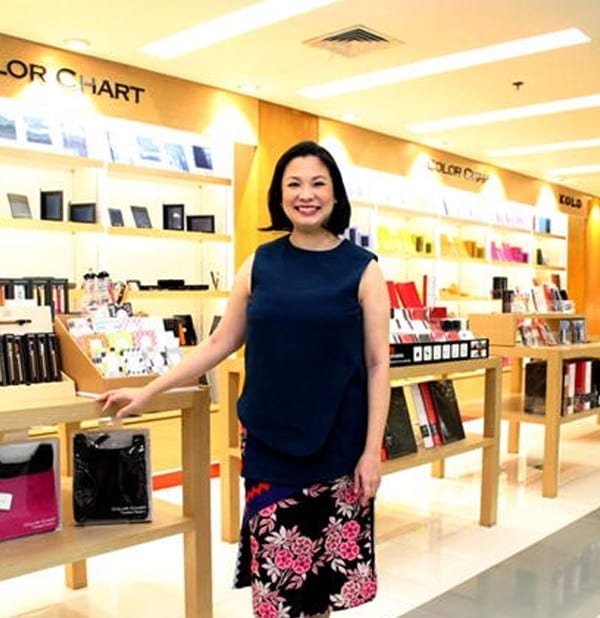 Q1: National Bookstore is expanding its branch network from close to 200 to over 500 by 2020. Why the aggressive availability goal?
A: We want to make our stores more accessible and convenient for our customers. We want to give them the convenience to be able to shop in a mall nearer to them. We are also entering secondary and tertiary cities and towns so that students and customers do not have to go far for their books and stationery needs.
Q2: Kobo is your e-bookstore. What is your advantage vs. Amazon? What about vs Kindle?
A: Kobo partners with a large bookstore chain in each major market, and they have selected us to be their partner in the Philippines. Kobo has been continuously innovating the e-Ink technology recently coming out with an HD model of their popular book-like Kobo Glo and the first-ever waterproof reader Kobo H20 Aura. Kobo offers the best reading experience with their e-readers and a robust ecosystem. Filipino consumers can conveniently purchase the e-readers in our stores and download the ebooks from nationalbookstore.com. We have also digitized over 150 of our publications which we make available on different platforms besides Kobo.
Q3: Adult coloring books were doing well for a time. What triggered its sudden popularity, specially among women? What made it lose the appeal quite fast?
A: The adult coloring book made people who were not really into art interested in coloring books and coloring materials. For aficionados, coloring books allowed them to be creative without necessarily having to know how to draw or paint. It is very relaxing and stress relieving. However, even if the coloring book mania has tapered off, the interest in creativity and art has remained. Sales of National Book Store's art materials have increased by a thousand percent. We are partnering with our suppliers to expand current lines, and we have also launched professional, hobbyist and student art lines such as Caran D'Ache, Sennelier, Pan Pastel, Chameleon, Sargent, Princeton and Raphael. We are creating art hubs in selected stores like Glorietta, Shangri-la Plaza, SM Megamall, Quezon Avenue, Alabang Town Center and Ayala Center Cebu.
Q4: There are now celebrity-branded stationery. What's your direction with celebrity branding?
A: We do one or two collaborations a year, to offer customers a unique design point of view of how our partner will take stationery to another level. We've had successful collaborations with Rajo Laurel, Daphne Osena-Paez, Ben Cab and this year we will launch a collection by Chuvaness's Cecile van Straten.
Q5: What are the latest trends in bookstore, office and school supplies?
A: Amazon has opened their own brick and mortar store. Barnes and Noble will start to offer wine. We are trying to redefine the shopping experience for books and stationery. We launched a customer service hotline (8888-NBS or 627) where customers can inquire about availability and even have a book or any product delivered to their home within Metro Manila until 10 PM.
We also try to offer exclusive products to our customers by partnering with our vendors in developing lines or creating it for our private label brands such as Best Buy. Check out our new Best Buy pens and filing products, and our very kawaii Disney line from Japan.
Q6: How is National Bookstore marketing itself to not suffer the same fate as the US bookstores?
A: Bookstores around the world, including National Book Store must constantly reinvent themselves. Most bookstores around the world are converting shopping space to educational toys, stationery. In the Philippines, National Book Store has traditionally sold more stationery while still being the market leader for books. We are developing other categories such as Work Station (office), Art, Gifts and Premium Stationery. We are constantly attending trade shows and researching to offer new lines to our customers. We used to define ourselves within a price and product box, but our recent launches have proven that there is a market for more premium products. For example, we have a new line of storage boxes to help organize homes and offices. I've seen the Really Useful Boxes in office supplies stores in the US and we wanted to experiment offering these to our customers as it is a natural extension of our Work Station category.
On the books side, half of our books sales come from locally generated content which we support. The other half comes from imported books which we carefully curate and thoughtfully distribute throughout the chain. We host author events every month to allow readers to engage with authors and have been overwhelmed with the response each time. I think we can safely say that printed books have not died but readers now have other choices in the format they read, and they are still including print in the mix.