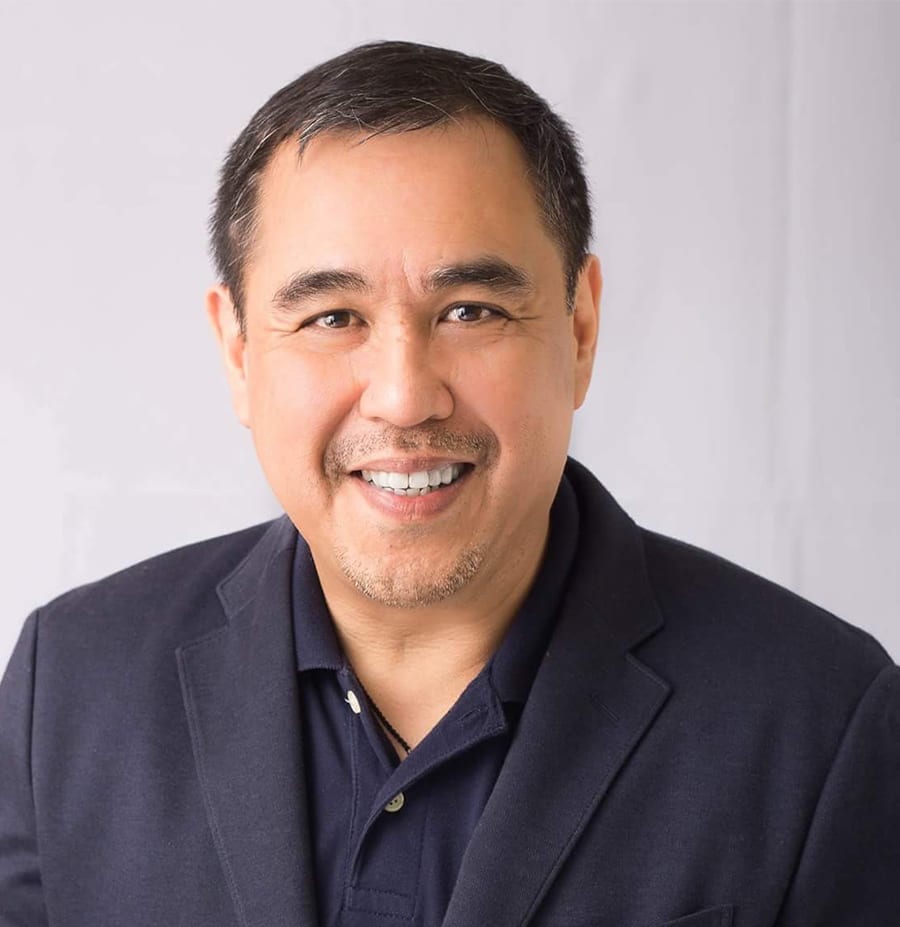 Jorge Wieneke founded Tokyo Tempura in 2012. In 5 years, the concept expanded to over 100 stores, winning for him the Agora Award in 2017. He shares with us the challenges of introducing a new concept and the insights from these challenges.
Q1: What market pain points were you solving when you conceptualized Tokyo Tempura?
A: Filipinos love to eat tempura but they can't have it everyday. I noticed that in buffet restaurants it is always the shrimp tempura that people queue up for and it is always the first to disappear. Also, when you eat in Japanese restaurants, an order of tempura costs an average of P350.00 for 4pcs only. Given this I felt that it was a bit unfair and so I came up with tempura that is very much affordable, accessible and available almost anywhere. In a sense, you can say that I democratized tempura.
Q2: Tokyo Tempura had a difficult beginning in 2012. You had to close two-thirds of your stores in your first 2 years. It became a big hit after it opened in Glorietta Park Square with people lining up. What are the lessons you learned from this experience?
A: The first 2 years were trial and error in terms of finding the right market. We thought because of the price point, the product would already be attractive to the lower segment. Unfortunately we overlooked the fact that they did not know what tempura was; in fact they were asking for "suka" as "sawsawan". Lesson here is identify the right target consumer and correlate that to the right location for your target market. We opened in low-end malls thinking the price would be attractive enough, but as previously mentioned, the mallgoers were unfamiliar with the product. Another lesson here is that branding and awareness really takes time. This doesn't happen overnight and takes a lot of effort.
Q3: Your pricing can be compelling to your target market; to my understanding the 12-piece bucket is now the most saleable. To what do you account for the difference in demand?
A: Since our products start at P60.00 for 4pcs, the average cash out of our customers was very low. To remedy this, I wanted to create a product that would require the customer to part with a larger amount and yet not feel short-changed on the product deliverable. That is why I conceptualized the 12-piece bucket, to increase the average transaction expense of our customers. But since other tempura offerings elsewhere cost much more than we do, P155 for 12pcs of shrimp tempura seemed like a steal to the customers. The attraction was the value-for-money they were getting, their bang for their buck. Inadvertently as well, we became the 2nd "ulam" in the food courts. Meaning, just like when SUN was the 2nd SIM to Smart and Globe, we were the 2nd ulam because after buying their main viands, customers would buy the Tokyo Tempura Imperial Bucket to augment their meal, to share.
Q4: You gave away your franchise without franchisees paying a franchise fee. Your monthly royalty is a fixed P5,000 regardless of sales. Why is this so?
A: We actually helped friends and relatives start their own businesses without asking them to pay a franchise fee without realizing that by doing such, it helped in expediting the expansion of the brand. One of these was actually instrumental to the growth of the brand because when we helped a friend in need, I tested a concept in his outlet, a dine-in Tokyo Tempura Unlimited. This outlet put Tokyo Tempura on the digital map in 2015 and the rest was, as they say, history.
Q5: Can you share your concept of Entrepreneurial Theology?
A: My concept is putting God in the center of everything, it is not only a business to me. It is the concept of paying-it-forward, a business with a heart. My company is built on this, my employees imbibe this and my family lives this. In my earlier endeavors with my past affiliations we were all focused on surviving and growing the company. There was no such thing as helping. That is why I made it a point to start my advocacy in 2012, KalyeNegosyo, where we offer a 6-month entrepreneurship program to those in need. On KalyeNegosyo's 2nd year, I was fortunate enough to be helped by the core Angelpreneurs of GoNegosyo.
Q6: You were the conceptualizer of Potato Corner in 1992 but sold your shares in 2002. Most shares of Potato Corner were eventually bought by the Hernandez family. Do you have any regrets doing that?
A: There will always be "WHAT IFS", not really regrets. If you are going to look at my move during that time, it was good because I was able to expand my horizon: I found my purpose by going out of that circle. I went out of my comfort zone and discovered the academe, mentoring, different networks and I was able to focus on my own business. At the same time the greatest achievement of my life was bouncing back, duplication of the 1st success through another brand. Life became more meaningful as now I do not deal with partners, I work with my family. There is such pride in exchanging ideas with your sons, honing them and learning from them too. I will never trade this for anything else in the world, even if you move back the hands of time.
Q7: What lessons can you share with aspiring entrepreneurs
A: In your entrepreneurial journey you will always encounter failure, in fact failure is an opportunity for you to learn and improve. Never lose hope when you fail, use it as your launching pad to success. Never compromise creativity as creativity and innovation are the keys to sustaining a relevant and long-term brand.