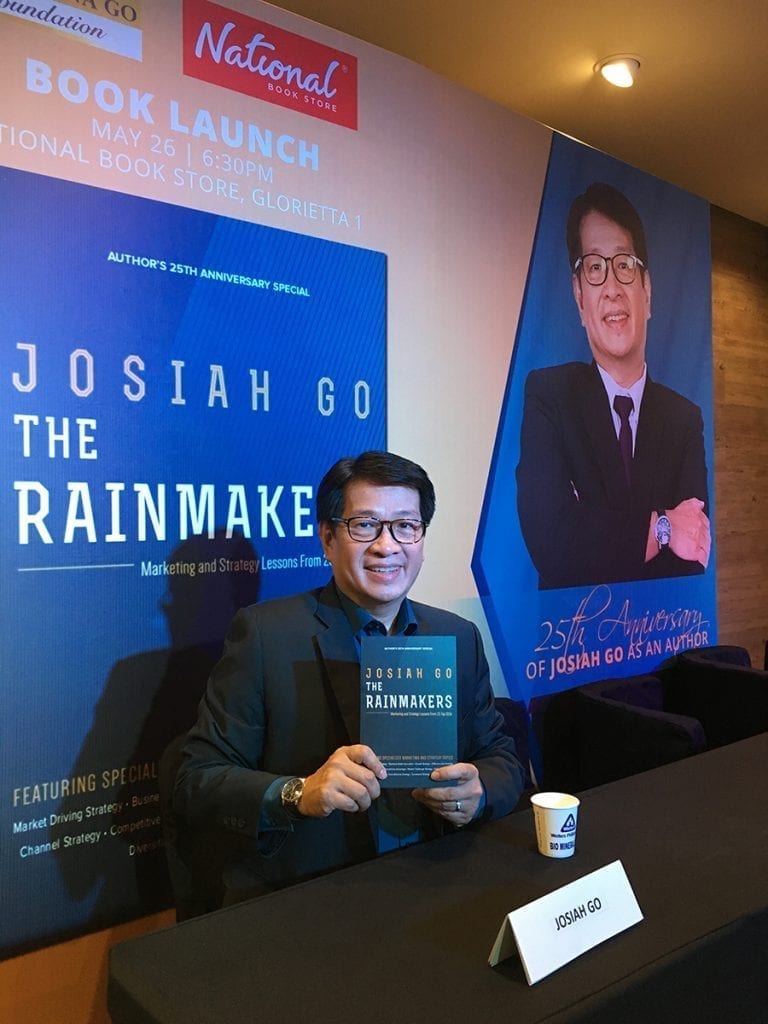 6 Barriers to a Launch
I started promoting the book launch of "The Rainmakers: Marketing and Strategy Lessons from 25 Top CEOs" 2 weeks before May 26, 2017. I really wanted to launch within May, my 25th anniversary month as an author.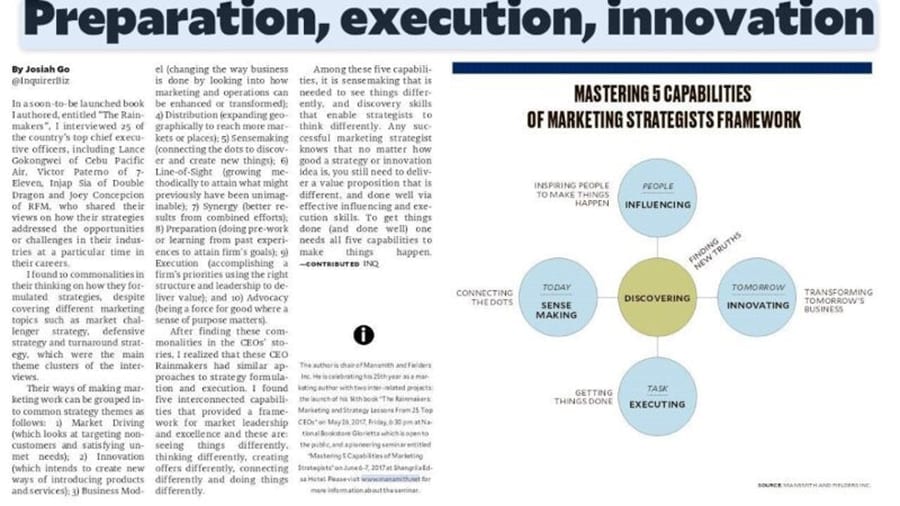 I wrote down 3 launch barriers I anticipated, but another 3 emerged as the launch date came nearer and they were all beyond my control (see list below). While chatting with a former student, Singapore-based Cathy Candano of Google, I joked I had to cross fingers and toes as well.
Newly defined barriers
6 Barriers of my May 26 Book Launch Event
Anticipated barriers
Newly defined barriers
Summer vacation of members of my network
Weather predicted thunderstorm on May 26
Graduation parties of relatives
Viber messages to avoid malls because of suicide bomb threat after Martial law was declared in Mindanao
Friday night traffic in Makati
Simultaneous same day event of Watson's (Metro Manila), Waltermart (Balayan) and Suy Sing (Iloilo)

Love and Grace
Despite these barriers, I have never a bit doubted the launch will be a success. Because I remember what it was like 25 years ago during the launch of my first book in 1992.  I had no name, no track record, not much of a network then but already known for having a lot of dreams and passion as a 30-year old neophyte.
Josiah who? People could not even pronounce my name properly!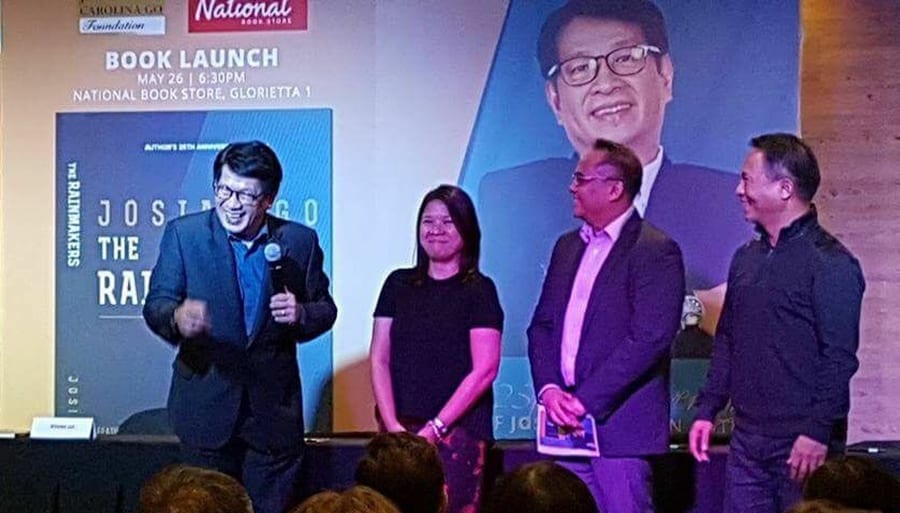 Yet people who believed in me came and supported me, they made me believe in myself even before I was ready to acknowledge what I could do.
I am a hardworking author among 100 million Filipinos if that is all I can claim, and it has been 25 years of focus and commitment, of reinventing and endless learning.  My books have made it to the bestselling list and I know it is only by God's grace that has made this possible as he sent many people to help make me a successful author.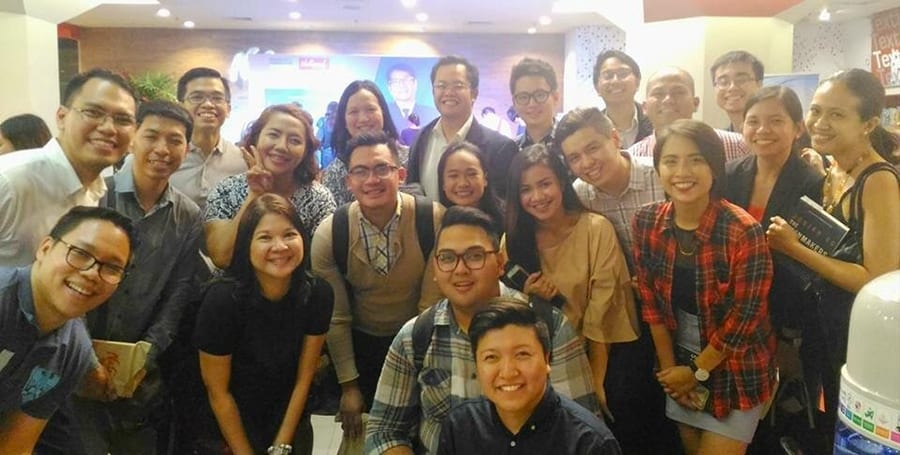 To me, God has blessed me abundantly even if many times, up to today, I do not feel deserving.  Everything else is a bonus for me.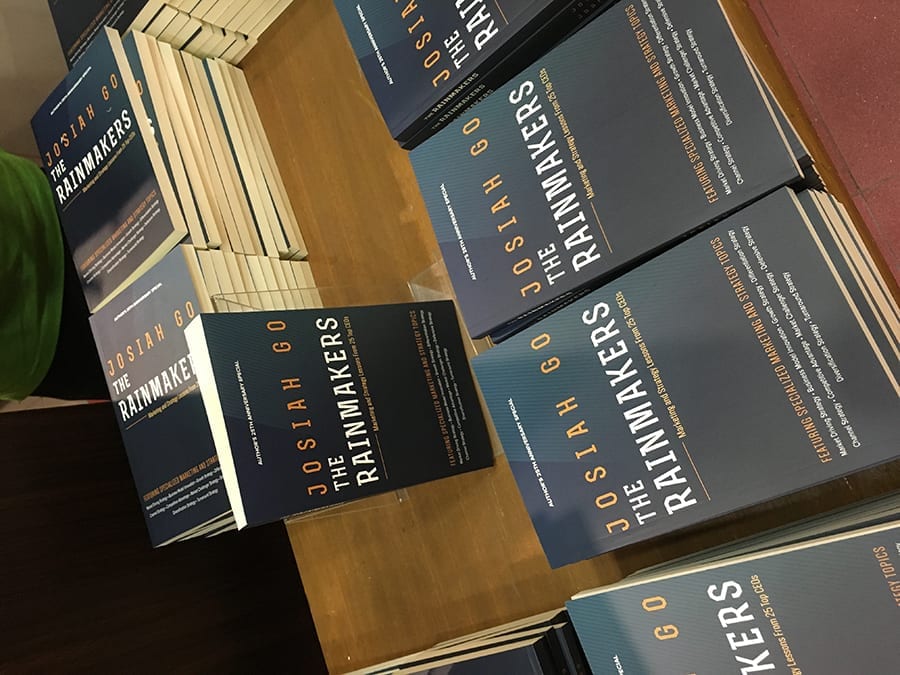 Crusade
National Book Store has been so generous and helpful. Since 1992, all the proceeds from my book sales went to charitable causes – scholarships, medical assistance, etc. through the Josiah and Carolina Go Foundation Inc. This would not be possible without the consent of my better half, Chiqui Escareal-Go, who has never once argued with me about money, even the time I wanted to get rich quick and lost a bad investment resulted to us having more liabilities than assets in the year 1986.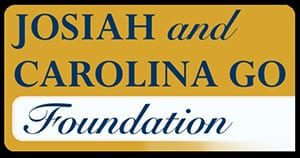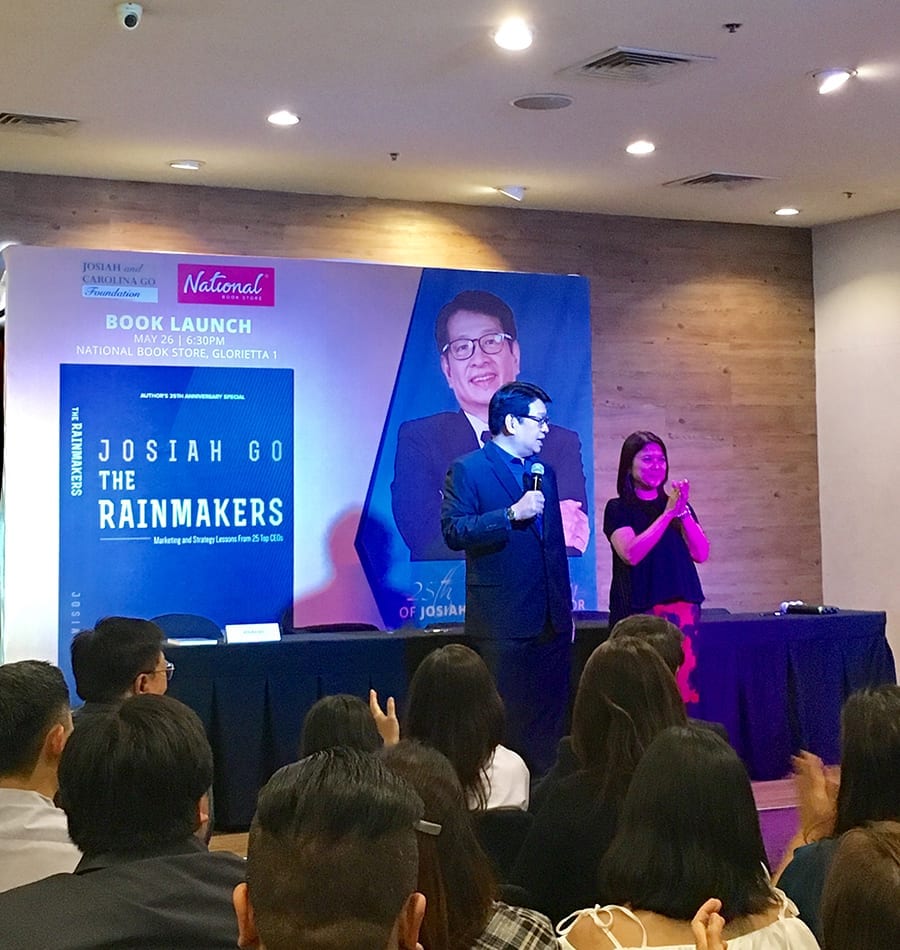 I am a dreamer so despite the 6 barriers, I have strengthened my resolve and decided to have 2 launch aims for the book "The Rainmakers" — 1) To make a Philippine marketing book attain the all-time highest-selling launch sales record in the business book category, and 2) to raise Php 1 million from the first printing to allow us to continue to help the poor and the marginalized.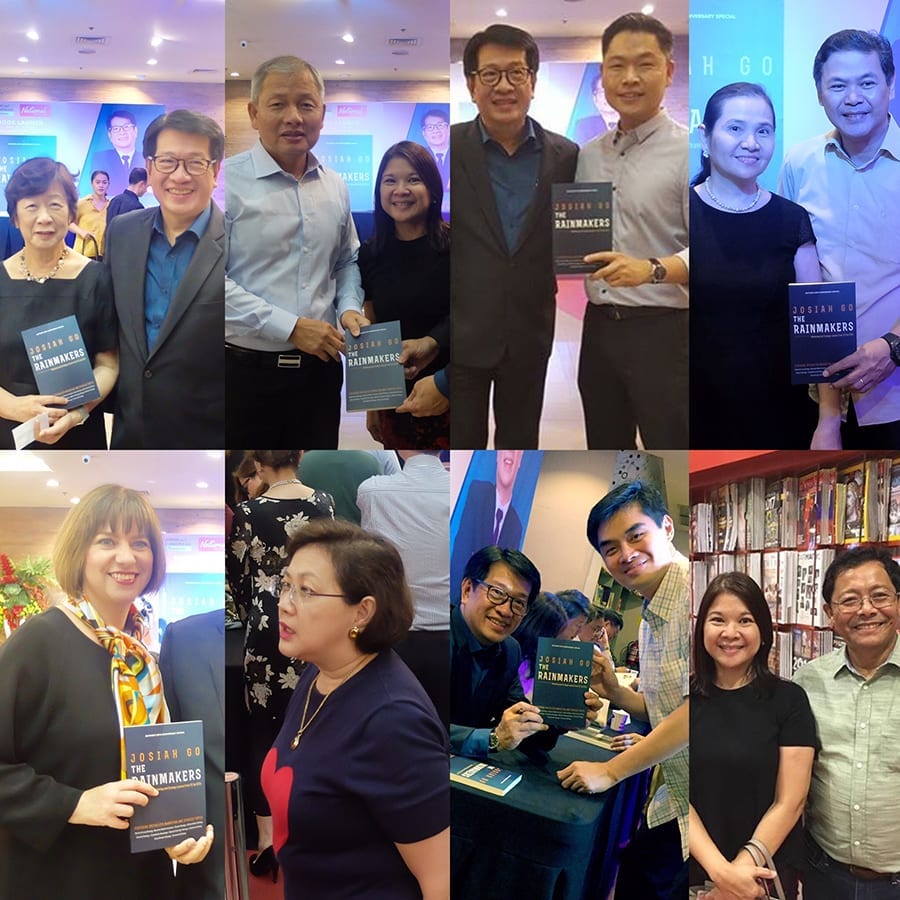 My book launch strategy had to change as well. I quickly made 2 offers: 1) Reposition the book as a potential gift and allow 10% volume purchase of 10 copies or more, and 2) Encourage prebooking and free delivery of signed copies for corporate clients, specially those who can not make it to the launch due to conflict of schedule.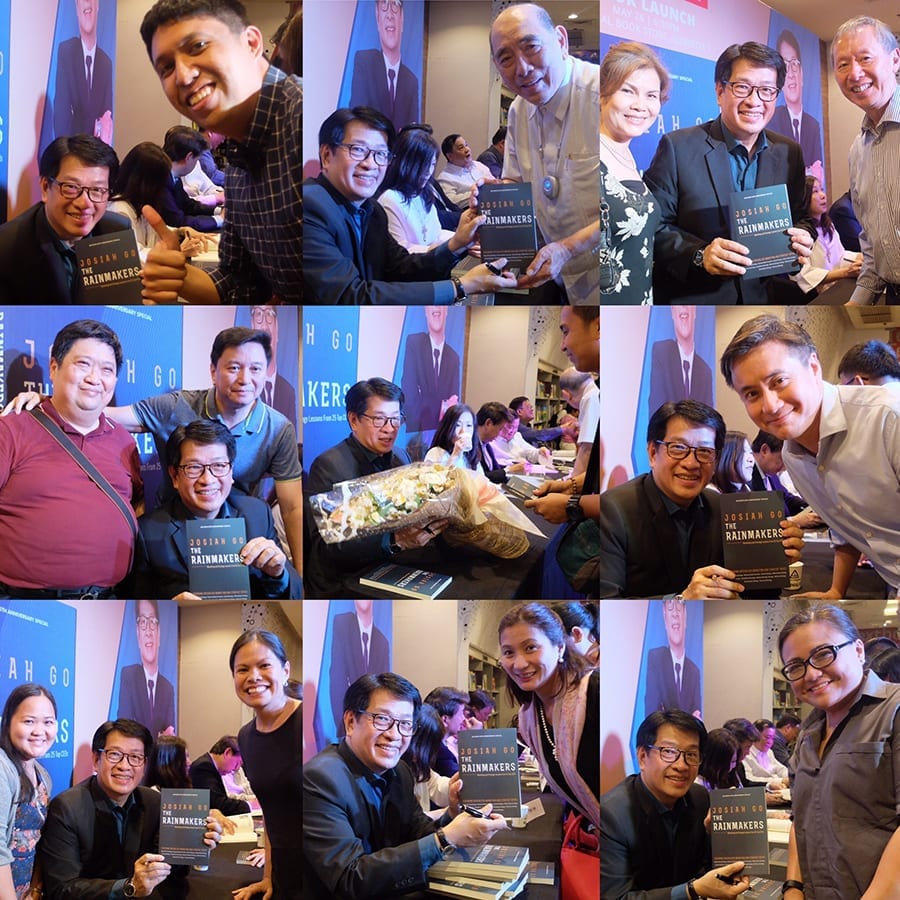 I am extremely pleased to announce that we not only broke the highest selling launch sales record for business books by a whopping 800%, we broke the all-time launch sales record of any book in the Philippines by over 200% more volume.  As for raising the charity fund, we are on track.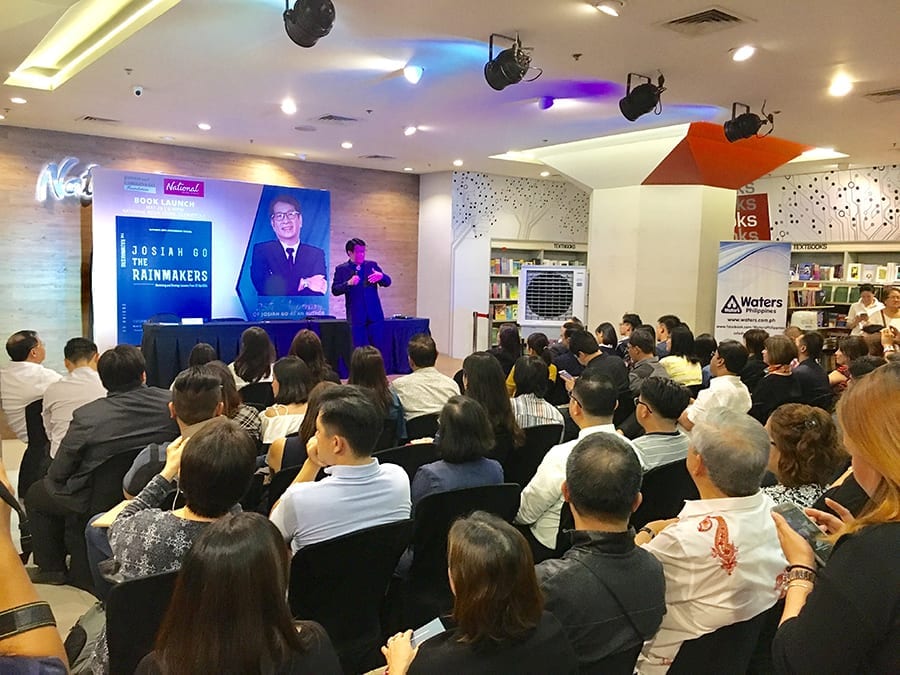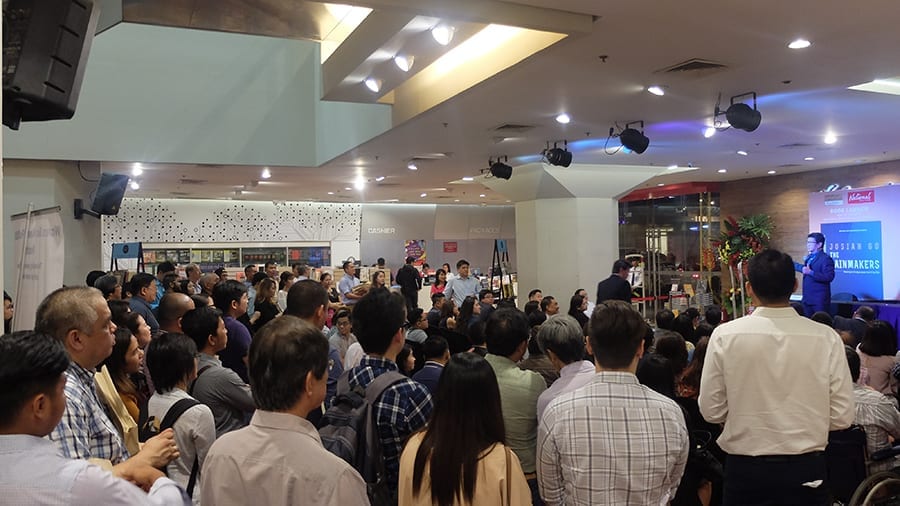 God continues to bless my family and me indeed. I give back all the glory to Him.
Thank you so much to all who bought the books. Big thanks to all who spent time with me during the launch, especially those who came all the way from the province to join me. Thanks to those who messaged me that they can't make it to the launch but will get a copy when they return. Thanks to those who prayed for me and wished me well.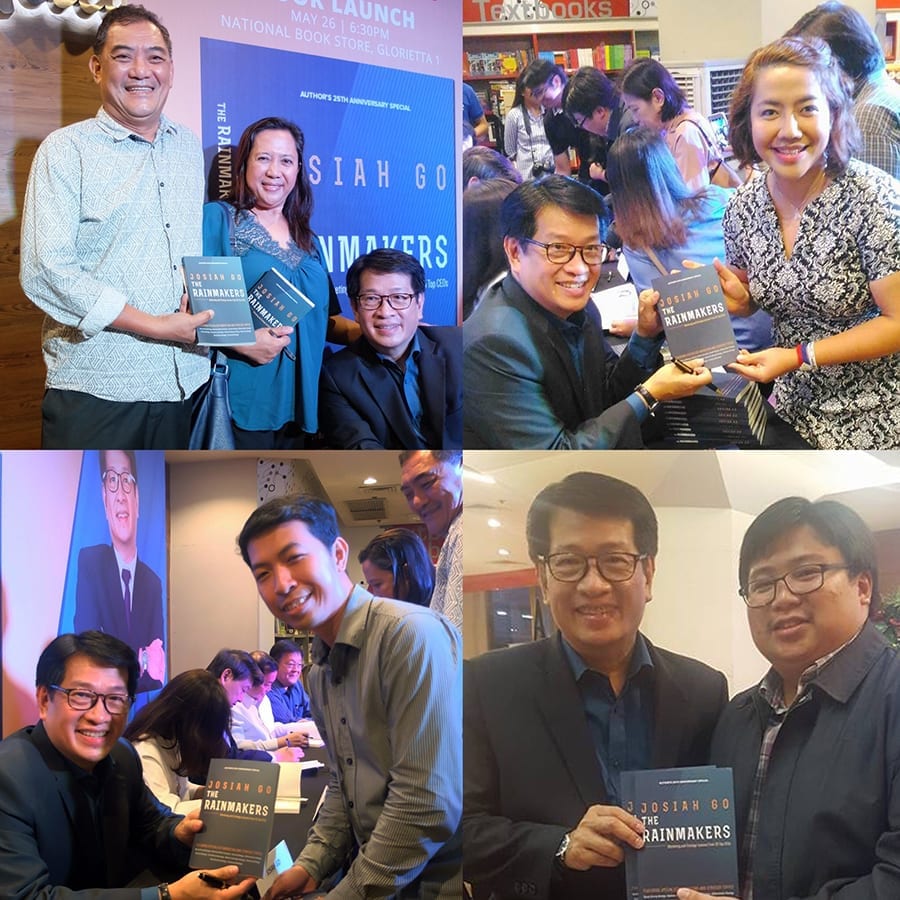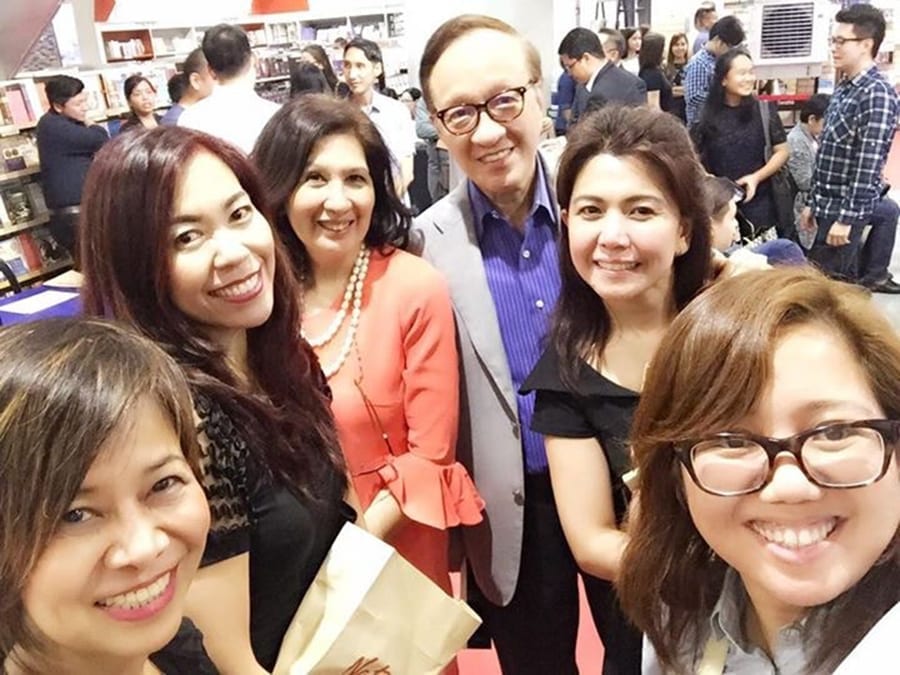 I feel your love and I am honored and humbled by your trust, confidence and friendship.