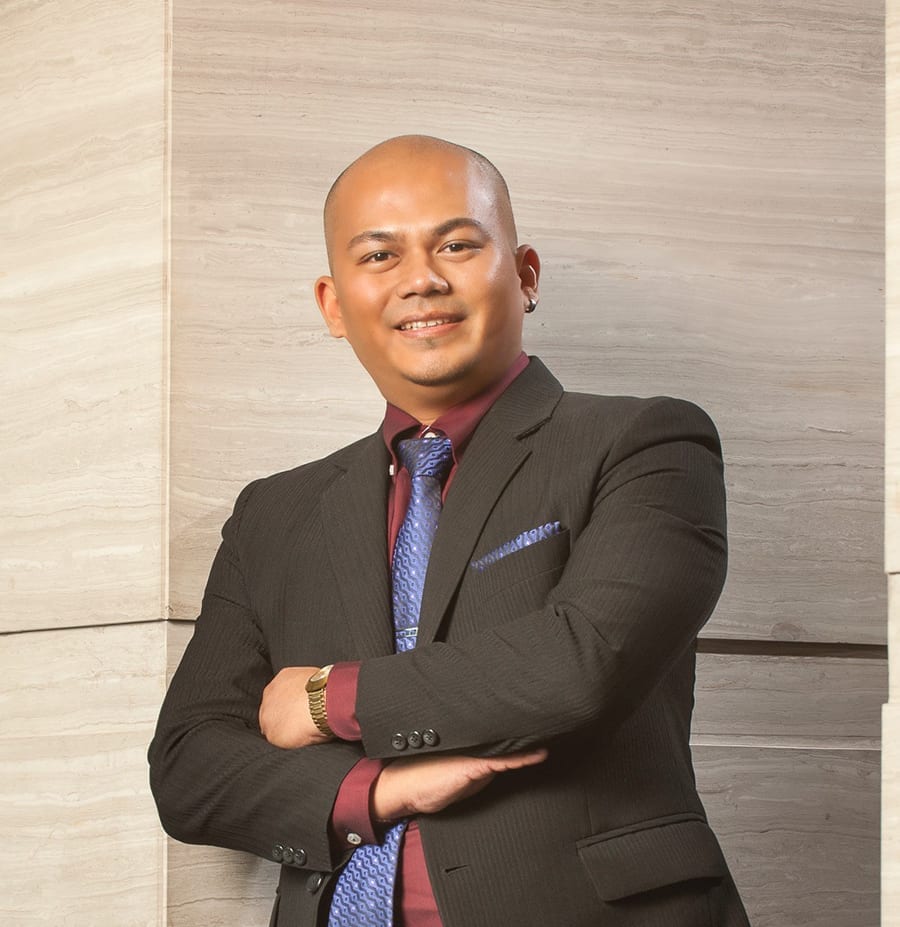 Albet Buddahim was awarded 2017 Mansmith Young Market Masters Awards (YMMA) for his role in helping turn IPG Mediabrands into one of the fastest growing marketing agencies in the Philippines. He is currently the Chief Marketing Officer of L'Oreal Philippines and shares with us his 'Play to Win' philosophy and strategy. He will be presenting "Play to Win: The Mindset of a Champion Marketer in the Digital Age" in the Young Market Masters Summit this coming September 6, 2018.
Q1: You like to use the phrase, 'Play to Win'. What does it mean to you?
A1: For me, it's either we (1) Play-to-Win or (2) Play-Not-to-Lose. The meaning of Play-to-Win versus Play-Not-Lose is
• Play-to-Win is about being vision-led and to be Excited of what can be Won or gained
• Play-not-to-Lose is being risk-averse, fearful of what might happen negatively.
Play-to-Win is a mindset and a strategic approach that an organization can leverage to win in a competitive marketplace. It is an integrated cascade of choices that positions a company/brand or an Agency/team to gain a competitive advantage and a stronger value proposition to win more customers/ consumers versus competition.
Play-to-Win is one of my favorite frameworks to use, as I lead teams to become winners and champions, as they grow from good-to-great and become highly effective in achieving their goals.
Q2: Before joining L'Oreal, you helped IPG Mediabrands become one of the fastest growing marketing agencies in the Philippines. What were the pillars of your 'Play to Win' strategy that won IPG Mediabrands its clients?
A2: The Play-to-Win strategic approach is something I have learned from the book 'Play to Win' of A.G. Lafley (the former 2000 – 2009 Chairman and Global CEO of Procter & Gamble) and Roger Martin (known business strategist and Dean of Rotman School of Management). There are 5 pillar questions of Play-to-Win strategy.
1. What is our winning aspiration?
2. Where will we play?
3. How will we win?
4. What capabilities must we have?
5. What management systems are required?
Back in 2014, I was the second employee of IPG Mediabrands to start the company in the Philippines with Venus Navalta. Today, IPG Mediabrands Philippines is now one of the biggest media agencies in the country with a very high RECMA score of 20 achieved in 2 years, recently won Media Agency of the Year award, along with all other recognitions won in the span 3 years with an exponential growth from 2 to more than 150 employees. The marketplace of agencies is very dynamic and so, strategies and business plans needed to be revisited and evolve to Play-to-Win. I cannot disclosed the IPG Mediabrands strategy which goes beyond Play-to-Win, because it was fused with other strategies to increase our winning chances.
For illustration purposes, allow me to create a Play-to-Win strategy for a media agency to be able to win clients.
1. Our Winning Aspiration for our Company is to become the no.1 media agency in the Philippines that provides services to deliver high ROI marketing campaigns and increase the long-term brand value of our clients to their customers in the digital age.
2. Where-to-Play (to Win)
2.1. Talents. We will hire professionals from diverse backgrounds (vs. a homogenous media agency profile)
2.2. Clients. Our key customer will be either the marketing head or the President (vs. media head)
2.3. Quality-of-Work. Provide high ROI marketing campaign plans, then execute with excellence and creativity (vs. only discounts & TARPs)
2.4. Point-of-Market-Entry. Use digital and social media services as the way-in to become an AOR of target companies (vs. a super low ASF or via relationships)
3. How-to-Win (in our Where-to-Play choice)
3.1. Talents. Build a strong team with diversity from marketing companies to creative and media agencies.
3.2. Clients. We start and end our presentation with sales and shares goals per campaign we recommend.
3.3. Quality-of-Work. Deliver holistic value to clients from sufficient planning, to effective execution and efficient buying per campaign.
3.4. Point-of-Market-Entry. Provide a very competent, certified and capable multi-functional teams with a culture of champions, that enables our clients business to win via digital platforms.
4. What capabilities must we have?
4.1. An organization with a culture of champions & Plays-to-Win
4.2. Talent attraction and recruitment
4.3. Business development team with strong marketing network
4.4. Matrix organization where business leads, will work with function heads to ensure quality of work delivered to clients
4.5. Digital (from strategic planning to performance media, search, social, eCommerce, CRM, programmatic, creatives, coding, etc)
5. What Management Systems are required?
5.1. Build systems that will support our 'culture of champions'
5.2. Invest in organizations like MarkProf who have talents we need
5.3. Create an incentive program for partnership and freelancers
5.4. Merit-based incentives and promotions (vs. age and tenure)
5.5. Invest 1% of Revenue to teams' internal and external trainings
Q3: Can 'Play to Win' be applied even if there is no 'Right to Win' in a declining or crowded marketplace? Can you cite some examples?
A3: Right-to-Win is what we gain by applying the Play-to-Win approach.
And even if it's a crowded marketplace, you can build and strengthen your Right-to-Win by addressing the 5 pillar questions. Aside from IPG Mediabrands, I will be sharing 2 more examples in the upcoming Young Market Masters seminar on September 6.
For those who would like to strengthen their Right-to-Win, below is the guide of how to leverage the Play-to-Win strategic approach.
1. What is your winning aspiration?
o Future-oriented statement that clearly spells out what winning looks like
o Do not be modest, be ambitious
2. Where to Play?
o Specific spaces where you will and will NOT compete: customer segments, distribution channels, product/service, geography, stage of production, etc.
3. How to Win?
o What will be your competitive advantage on the chosen playing field.
o Example is low cost (not price) and/or differentiation
4. What Capabilities must we have?
o Current and future activities that will enable your organization to bring the where-to-play and how-to-win choices to life
5. What management systems do we need?
o Processes, structures, and rules that build your capabilities, reinforce and measure you're your organization's strategic choices
Q4: How are you applying your 'Play to Win' strategy in L'OREAL Philippines to reinvent beauty in this digital age?
A4: The 5 pillar questions of Play-to-Win strategy helped me a lot when I joined L'OREAL Philippines, because it became my framework on the importance of
1. Understanding the vision of the company (winning aspiration)
2. Looking for where I can add value and contribute to the vision (where-to-play)
3. Identifying on what needs to be true to achieve our vision (how-to-win)
o Segments: What is the size-of-prize and sustainability of our chosen segments?
o Channels: How can distribution across channels and partners be a Win-Win?
o Customers: What do our customers truly value and can earn their brand loyalty?
o Capabilities: How does our capabilities compare to those of our competitors?
o And more such as costs to total shopping experience
4. Collaborating with ManCom and organization leaders to address the capability gaps
5. Improving the processes, structures and rules of the organization/business entrusted to me by the company and our Country Managing Director.