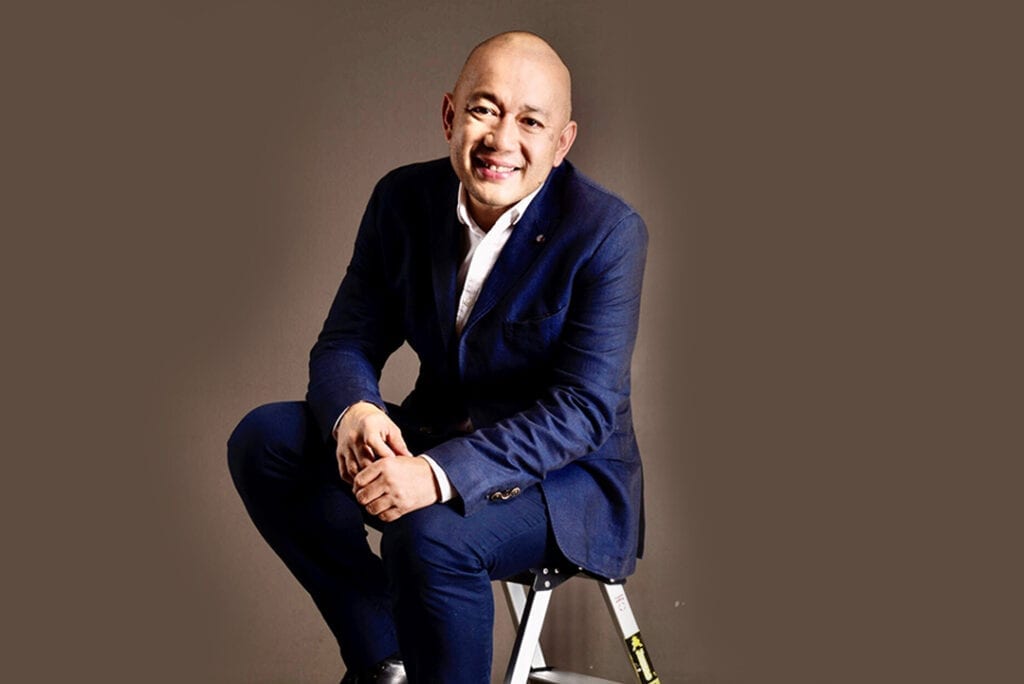 REX Bookstore is one the major suppliers of textbooks to all the major schools in the Philippines. Celebrating their 70th year in 2020, it's Chief Operating Officer, Don Buhain, shares with us insights about the book business.
Q1: REX Book Store has preferred the school segment more than selling retail. What made you focus more on this segment?
A1: For the past few years, we have been focusing more on our B2B segment. We have been structured that way ever since and we have effectively been reaching out to many learners this way.
However, this is bound to change with allthe initiatives that we have been mounting in recent years. This is anchored on our mission to reach out to more learners wherever they are and however they are through the learning solutions that we develop. These also include the different duty bearers (those whoare mandated or morally obligated for ensuring human rights including the right to education – UN definition) who play a pivotal role in the learner's success. We are united in the conviction that in order to build a stronger nation and a better world, we need to ignite in each Filipino the passion for lifelong learning.
Q2: How is REX differentiated versus other textbook suppliers in major
schools?
A2: I can proudly share that the REX brand has always placed the learner at the center. REX understands what this mission entails and encourages the nation and its citizens to stand up, levelup, and be part of the process in preparing our learners for a progressive future. This is why we are inviting everyone to join us in our advocacy to prepare a globally competitive Filipino learner who is enjoying a healthy, safe, engaged, supported, challenged, and values-oriented environment, in every stage and touch point of his/her learning journey.
This means that for every learning solution that we produce with the help of our community of experts, we ensure that all these facets are taken into consideration.
This is part of our Edukampyon agenda, where we help bring out the hero in everyone by building a community of education champions that work with the best interest of the Filipino whole learner inmind and in heart.
Q3: How do you partner with educational institutions beyond being a textbook provider?
A3: First and foremost, to be truly responsive to our learners, we see ourselves as not just merely a textbook provider. Any learning that will prove to be effective and appropriate to the condition of the learners, we make sure will form part of our offerings. In this light, we also make sure our partnerships will help us build on that premise. Therefore, these meaningful connections with the educational institutions, organizations and individuals we engage with, mean identifying critical areas where we can collaborate best in addressing their needs and those of the learners. When we partner with everyone, whether educational institutions or other stakeholders, we seriously study the potentials of each engagement to identify the opportunities where we can work together, again to ensure that in the end, we help achieve the learner's success.
Also, we always think about the long view of the partnership. We know that most of the times, it takes a longer period for a partnership agenda to effect meaningful changes among its stakeholders. That is why we study carefully each partnership proposal that we come across with to ensure alignment of aspiration for both parties and a mutually beneficial outcome for both partners and the learners as well.
Q4: Textbooks are highly seasonal business. How do you deal with this dilemma?
A4: While demand for some of our products is highly seasonal, we have started introducing new learning solutions that open us up for opportunities in the new markets that are developing. This is in line with our mission to address the needs of every learner of every age and at any stage of their lives. We are also improving our e-commerce so that the public can have better access to these relevant learning solutions. This shift in perspective is in line with our vision to be in every Filipino home.
Q5: You launched an advocacy 'Para sa Bata'. What is it and how are you living up to this advocacy?
A5: 'Para sa Bata' has always been a vital component of our mission. Even in the early years of REX,we have always placed the learner at the center of our initiatives. However, we have recently expanded this mission to include all kinds of learners no matter where they are in their lifelong learning journey.
We also recognize that as we focus on the learners, we also have to engage the duty bearers of education like educators, parents, and government who all play a critical role in guiding and supporting these learners. That is why we launched Edukampyon, where we intend to build a community of like-minded individuals and launch a series of learner-centered initiatives that work with the best interest of the Filipino whole learner.
Q6: How are you dealing with intellectual property violations and new business model like book rental? Have these affected your industry significantly, volume wise?
A6: We have a dedicated team that monitors all intellectual property violations. This team regularly checks the markets for the proliferation of alternative products that illegally use our content for unjust enrichment.
The presence of book-alikes, book rentals, and other alternatives have significantly affected our business because we are seeing how our target market is shifting to these alternative sources of content because of financial considerations. Which is why we need to closely monitor the activities of the players engaged here. We also educate the market on the risks of using these alternatives. We all know that content from these alternative products have a greater probability of being compromised —they may be outdated,inaccurate, and are "stolen" from their
respective authors.
A few years ago, we launched a campaign for law called "What's in Your Law Library?" to encourage law students to patronize only original law books. It featured key people in the field of law like former Senator Miriam Defensor Santiago, Fr. Joaquin Bernas and other legal luminaries who talked about the value of acquiring only original books. Campaigns like this also protect our authors who have been the
source of our rich and quality content.
Q7: Rex Book Store has come a long way as a marketer of second-hand books in 1950 to a major integrated textbook supplier today, what will the future Rex Book Store be like?
A7: Despite the disruptions happening all over the world and in every industry, specifically in the categories that we are in, we remain excited about the shifts happening within the company and outside of it. I can't spill the details yet, but REX will soon be in new spaces where it can effect a meaningful change among different kinds of learners. We are working hard towards better understanding the needs of our market -yes, we hear your concerns, our dear partners— and we will soon launch a lineup of learning solutions that will ensure the success of every learner.
Right now, we are closely studying the shifts that are taking place in the market and are identifying the opportunities where we can play in. These shifts focus on the learner —ensuring that every initiative considers what's best for each of them.
The exciting update is that REX will soon rebrand to capture the spirit of these shifts while ensuring that our every action will benefit every learner across the globe.
Through this initiative, we hope to position the refreshed brand as more inclusive and more empathetic. It also signals the renewal of our commitment to place the learner at the center as our way of thanking everyone for their unwavering support to the company for the past 70 years. We recognize that we would not be where we are right now without everyone's support, and the best way to give back is the strengthening of this commitment this time with hopefully a bigger community.