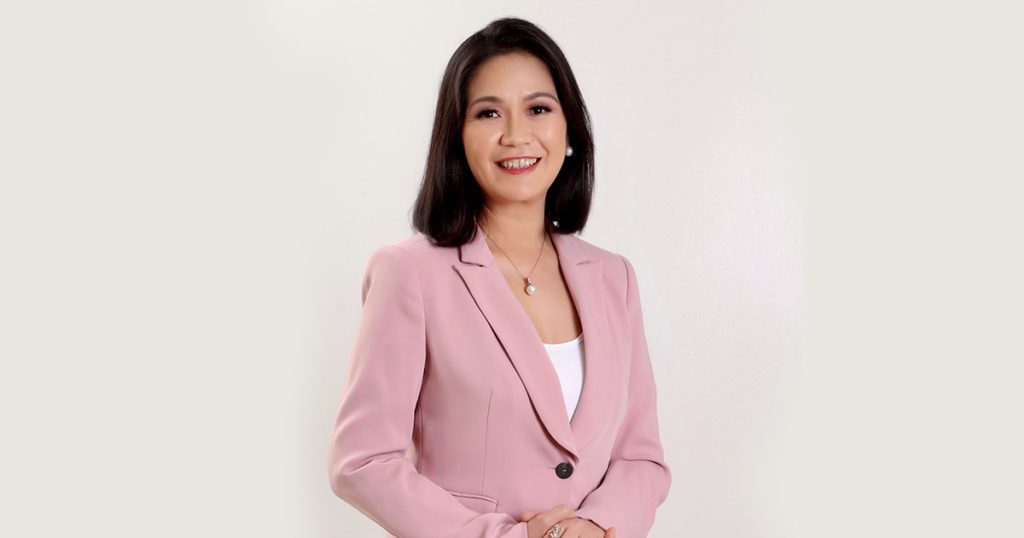 Life insurance was once an uncomfortable service to discuss, but it has now turned into something that can easily be bought online. Insular Life, operating since 1910, is the first and biggest Filipino life insurance company and the only mutual company in the Philippines, with total assets currently over P143 billion. It markets various insurance products (personal, life, educational, health, retirement, group, and business) alongside investment and rider options. In this interview, Gae Martinez, Insular Life's SVP and CMO, also Chairperson of the Philippine Life Insurance Association (PLIA) Marketing Committee since 2019, shares about how the life insurance industry has evolved by prioritizing culture, value, and technology.
Q1: Is discussing death still a taboo subject to specific market segments?
A1: Death is a topic avoided by generally everyone. By human nature, there is a widespread reluctance to talk about dying. This is especially pronounced within the younger segments, who think this is not relevant to them yet, as they believe they still have a lifetime ahead of them.
The Covid health crisis, however, changed this. Today, there is a realization that death is real and can happen to anyone, anytime, regardless of age or socioeconomic status -this is the great equalizer, as many realized. People became conscious of their vulnerabilities and mortalities. Corollary to this is that they also put more value into the remaining time they have alive, so they are now more deliberate in maximizing this. Because of the uncertainty of the "quantity," they are now focusing more on the "quality" of their time alive. Millennials and Gen Z segments are therefore reinforcing the YOLO mindset.
Cognizant of this, marketing life insurance has been focused on the living benefits, what the customer will enjoy while still alive, rather than what their loved ones will get when they die. InLife, living up to our brand purpose of providing A Lifetime For Good, advocates and promotes healthier, longer, and more meaningful lives for Filipinos.
Q2: How does culture matter in marketing? How have insurers like InLife shaped culture to expand the economic relations for the life insurance market?
A2: Culture dictates the backdrop of any marketing campaign, strengthening the relevance, delivery, articulation, and ultimately the effectiveness of the message to the target market.
We are known for our close family ties, and it is a cultural trait for young Filipinos to want to "give back" to their parents and siblings once they start earning. This is to repay their debt of gratitude, or what we refer to as "utang na loob." It is common for insurers to market to this segment, as doing so will mean economies of scale in targeting (doubling and sometimes even tripling the conversion in one sitting).
Also, InLife has recognized that women are the Chief Finance and Chief Health Officers of Filipino homes, therefore gatekeepers and primarily responsible for the families' finances and health concerns. This is the inspiration and rationale behind our InLife Sheroes advocacy and movement, which started in 2019 through a partnership with the World Bank and the IFC. Through the four pillars of Sheroes (i.e., financial literacy, health & wellness, women-specific solutions, and business & social networks), this program aims to empower women to make them ready and fit to make the right decisions toward ensuring their families' futures are secured and protected.
Q3: Based on the amount insured, what do different segments of people think the value of their life is?
A3: Our internal data show that Gen X and the millennial segments have the highest death coverage. This is not surprising given that these people are in the peak productive stage in their lives. They are breadwinners and therefore acknowledge the need to protect their families if something happens to them.
Gen Zs have the second highest sum insured amounts. Though just starting in their careers and most have yet to start their own families, we attribute this to their Filipino value of having strong family ties, them seeing the need to look after their parents and younger siblings.
The lowest coverage is among the silent or silver generation and the boomers. At this stage, the need for life protection starts to diminish as other priorities, like wealth preservation, health care, estate planning, etc., arise. Another possible reason for the low amount insured is the high insurance cost for people falling in these age categories. Sadly, as evidenced by the low penetration rate of insurance in the Philippines, it is only later in life that many people realize the need for this when it is already too expensive. Because of this, PLIA, strongly supported by InLife, has been focused on increasing the Filipinos' awareness of the value and importance of life insurance. Particularly for Gen Ys and Zs, our message is that it is still best to have protection as early as possible while one is still young, healthy, and insurable.
Q4: How has technology changed your marketing approaches?
A4: Technology has enabled us to have access to information. Data is now the primary basis of our marketing programs – gone are the days when pure creativity was. This digital age has made available to marketers a suite of tools that makes it easier for us to develop more customized or personalized campaigns and, therefore, more relevant, engaging, and effective. The results of our campaigns are now measurable – we work on maximizing reach and optimizing cost to drive and deliver business growth.
Aside from targeted acquisition, we are able to elevate the service we provide our customers through digital platforms. Continuous and regular engagements with our policyholders at all touchpoints through our Voice of the Customer program and our community management efforts allow us to live by our core value of customer centricity. At InLife, we go way beyond delighting our customers; we strive for customer success as our ultimate goal.
Q5: How can the insured maximize the benefits of using their cash value life insurance policies?
A5: A VUL or variable unit-linked insurance is a type of insurance product that provides guaranteed life insurance coverage and an investment component that allows one to enjoy the potential growth of their fund values.
The underlying fund must be aligned with the policyholders' risk appetite. For the risk averse, they can choose safer investment vehicles like fixed income or balanced funds. Those who take more risks can enjoy potentially higher returns from equity funds, especially those looking at a longer investment horizon.
Choosing a product solution that perfectly matches their financial objective will also enable them to maximize their living benefits. InLife offers Wealth Assure Plus, a plan that can be customized according to priorities and current circumstances. It allows policyholders to design the benefits depending on whether they are getting it for protection against health catastrophes, the education of their children, preparing for retirement, etc. This product empowers them to select the riders they want to attach, the payment period, and the payout schemes.
*****
Josiah Go is Chairman and Chief Innovation Strategist of Mansmith and Fielders Inc. 
See more articles on Marketing.