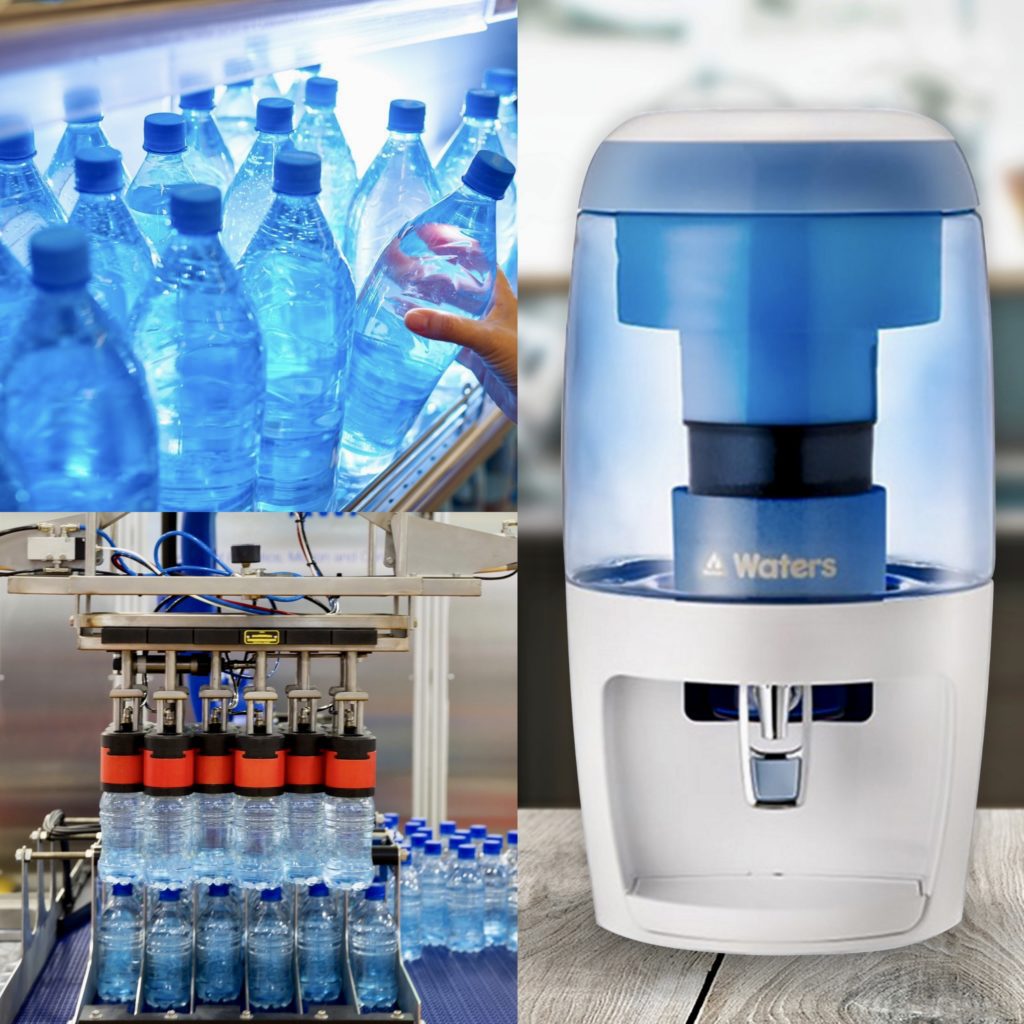 Marketing is commonly associated with stimulating consumer's needs and wants that will hopefully lead to sales revenues. While marketing clearly goes beyond that, the term "needs and wants" infers that there is a difference between the two jargons that is certainly worth a marketing conversation.
Needs are essential to survival while wants are not. From a consumer choice architecture, needs are basic and are therefore non motivating to the consumers; it is a minimum requirement or dimension. Wants are higher level needs that motivate a customer toward purchase and consumption, a determining dimension. When a lower level hierarchy of needs is satisfied, human beings tend to want to try or move to the next level.
But how does one know which are needs versus wants, and which should marketers focus on? Here are some tips.
A market may have different segments with each segment having different needs and wants. For drinking water, a segment may favor taste, while another segment decides based on price, yet another on convenience.
In market research, the first set of answers given by consumers are typically basic needs. The subsequent answers are the wants. Safety or cleanliness, for example would come out first when consumers are asked on what they are looking for in bottled water, even if it seems obvious that consumers would not buy bottled water unless they know it is safe. Safety is, therefore, a basic need.
Still, early players in a category would want to be associated with a category's basic need because it promotes commonalities instead of segment differences. Wilkins, for example, which started in 1997 as bottled distilled water, targeted infants and children, by associating themselves with the dimension of safety, i.e., if it's safe enough for babies, it's safe enough for the rest of the family.
When a position is already "owned" in the consumers' mind, marketers will have to find other opportunities. Viva, the subsequent entrant, highlighted the benefits of having minerals that does not give a flat taste in their bottled water. It did not associate themselves with safety, which was already owned by early entrant Wilkins. Viva chose to communicate to a target segment who had an active lifestyle who wanted to indulge while also maintaining a healthy lifestyle.
A need must be satisfied before a want. When violated, such as highlighting a want but weak in delivering basic needs, the message will not work. Viva's positioning worked because it is both safe and tasted better with its mineral content.
Brands evolve with consumers' needs and wants. Wilkins is distilled water. Viva is mineral water. Water has other variants such as those less costly (since distillation needs a lot of electricity), as well as a flavored water variant.
While brand positioning is a good concept that encourages marketers to think what's in the consumers' minds, it can be disrupted by a new category. Water refill stations entered the market offering lower price, delivery, and convenience.
Over time, wants can become a basic need if all the players are communicating and delivering exactly the same benefit. It then enters into a commoditized red ocean competition where price and promo wars would often erupt. This was seen in the shift in consumer preference of price conscious buyers to the water refill station channel, rather than costly bottled water from supermarkets. Just look at the price of water refill stations through the years. Profitability has been compromised with decreasing prices and increasing expenses. It has become tougher and tougher to maintain product quality as many operators try to cut cost and postpone expenses. In fact, there was a previous survey that found seven out of ten water refill stations not complying with all the 20-item checklist required by the Department of Health, which goes against the basic need for safety of consumers.
Unlike bottled water, there are no players in the water refill station industry that shifted from satisfying benefits from purely functional and economic needs, to emotional and social needs like Wilkins, Viva, Absolute and the like. This elevated commoditized products into brands, which is an important consideration when there is heightened awareness of the need for safety.
When asked about dislikes and wish lists for water refill stations, housewives complain, among others, about having no drinking water due to delayed delivery, heavy lifting of 5-gallon water bottles, extra storage space needed, acidic water, hygiene of the delivery man holding the bottle neck while accepting payments from previous customers, and having to fall in long line at the store daily during extended power and water outages.
Some needs are latent and need to be surfaced at the level of customer awareness. The budget of buying drinking water from the water refill station is between P150 to 200 weekly, adding up to a lifetime cost of between P500,000 to P700,000, assuming the average lifespan of Filipinos is only 70 years. Furthermore, most refill stations use reverse osmosis technology which removes minerals as well as wastes as much as five to six times the amount of clean water produced, which translates to a sustainability issue. Enter another category, the home water purifiers which hope to answer the weaknesses of water refill stations.
As the market evolves, new features emerge. Waters Bio Mineral Pot, for instance, aims to bring the home water purifier several notches higher by offering several benefits beyond the basic safety and purified water needs. This includes quality drinking water that is 3-in-1: alkaline, mineral and purified. It is available on installment terms comparable to what consumers pay water refill stations, addressing needs and wants of practical shoppers. They also give consumers many extra filters with a test reagent kit to ensure safety and quality, and even provide a business opportunity that allows enterprising individuals to sign up as independent distributors.
As can be seen above, the market is constantly evolving, with needs and wants of the consumers constantly changing. Their pain points are opportunities to create new wants, that can tap into a new market segment, and even create a new category. How is your market changing?
*****
Josiah Go is Chair and Chief Innovation Strategist of Mansmith and Fielders Inc. Visit www.mansmith.net
(Disclosure: I have retired as CEO of Waters Philippines over a year ago and the points cited yare actually part of the Waters case study on market-driving strategies.)
See more articles on Marketing.