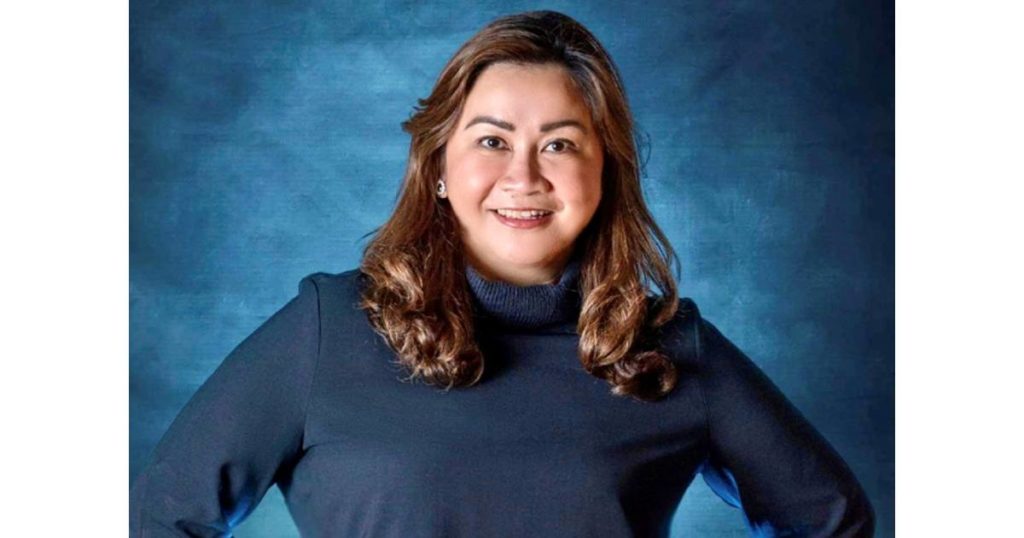 Here is a hyper-growth rock star we can all emulate — Martha Sazon.
When she took over GCash in June 2020, at the height of the pandemic, it had over 20 million users. Under her leadership, GCash attracted over 86 million users as of the middle of 2023, experiencing a remarkable 400% growth in three years.
With so much success, I asked Martha, the winner of the 2022 Mansmith Innovation Awards, about the purpose of GCash, and she replied, "Our purpose is Making Filipinos' Everyday Lives Better. Everything we do is powered by that purpose."
I had the privilege of interviewing her last year. You can view our Q&A here: (https://josiahgo.com/qa-with-gcash-president-and-ceo-martha-sazon-on-innovating-for-good/)
Below is an inspiring graduation speech she delivered on July 30, 2023, at her alma mater, the University of the Philippines' Virata School of Business. She generously shared it upon my request and gave me permission to post it.
"Good afternoon, everyone.
Thank you, Dean Gina Lizares, for your introduction. Good afternoon to you and the rest of the administration and faculty of the UP Virata School of Business.
Good afternoon Batch 2023, and congratulations! As an alumna of this college myself, ramdam ko yung pagod ninyo, para makarating dito.
Good afternoon to all the parents. I salute all of you! Your kids are here because of all the love and sacrifice you have poured into their education.
Thank you for having me as your guest speaker. When Dean Gina invited me to speak, I couldn't believe it. This is a moment that I never imagined when I was in your place. Yet here I am.
I graduated from BS BAA in 1996. Sino mga BAA dito? Raise your hands! Oh, nice! You are the survivors of BA 114 and 118! And you finally balanced the books of that fictitious company in your feasibility study! Ahh that feeling of relief and joy! Props to you! As for everyone, no more case studies and terror profs! Woohoo!!!
But seriously, as I was thinking about what to tell you today, I was at a loss where to begin. There were just so many memories for me here. And halos lahat, magaganda and meaningful.
College was the time when I was still learning a lot about myself. I joined business orgs like JPIA and IBA and headed the Career Assistance Program in my senior year. I discovered that I was into nature and adventure, and signed up for outdoor groups and Mountaineering. I had a strong inclination for music, so I joined some choral groups at the College of Music, even dabbling in theater.
My friends and I enjoyed all the cheap thrills within the campus – from eating fishballs and isaw at every corner, having barbecue at the Beach House (wala na pala yun ngayon – sayang kasi ang sarap ng BBQ nila), watching the Oblation run and the Lantern Parade at Christmas and of course, the UP Fair. All such simple and happy experiences.
But it wasn't all bright and sunny. UP could be overwhelming… It was huge, unstructured, fluid and diverse. You were on your own with no survival guide or playbook. I was already relatively independent as a child, but UP was at a whole different level.
Back in my day, sa maraming bagay, may U- P:
1. Unlimited Pila – from the IKOT papunta sa next class mo, hanggang sa registration for your subjects. In your case, since CRS na, the physical pila became e-pila. Kung kulang ka sa diskarte, you won't make it to class or in the case of registration, you have to go back the next day and line up again. So, what will you do? Di pwede mag-sumbong sa mommy to ask for help. This was when I learned how to be independent, street-smart, and flexible. Most of all, you get rid of your sense of entitlement.
2. Unahan sa Pagalingan – From where I graduated in high school, I thought I was smart. Here, I met a lot of classmates who were mopping the floor with me. It was a wake up call to realize na lahat ng tao sa UP matatalino. I had a healthy dose of Humility 101. But it also made me start thinking, "If I'm not the smartest, what value could I bring to the table?".
3. Universal na Pagkakaiba – In UP, you meet people from all walks of life – rich, poor, flamboyant, simple, from the city and the provinces, men, women, LGBTQ+, security guards, fishball vendors, artists, manangs – even si Lawin, the Zorro, the Ultimate Warrior with a cape who is a fixture in the oval apart from the Oblation. It taught me how to relate with people and made me appreciate the importance of diversity. And that part of it is accepting that we may not always think the same, we may not always agree. And that is ok. It also made me value what was different in me. Later on, I felt free to explore and be my own person, kahit pa babae ako in male-dominated fields like telco or tech.
UP didn't just give us an excellent education; it molded our characters to help us prepare for the future. By teaching us real life lessons, it gave us an equal shot in achieving our dreams, beyond getting good grades.
UP helped us discover ourselves without forcing us to believe in anything, and be rooted in something deeper to keep us going. I found myself in these hallowed halls, a person who:
Worked around inefficiencies and politics
Could navigate through ambiguity
Excelled, without always having to conform, and was proud to be different; and
Valued continuous learning over perfection, because there's always so much more to learn.
UP helped set me up for the real world, where no one cares about your grades as they do about your integrity, grit and the value that you bring to the table.
I wish I could tell you that your degree will be enough to open all the right doors and be the answer to all the questions that life will throw at you.
Life is a little more complicated than that. It is challenging… but also full of promise. Thank you, UP, for giving me a glimpse of that and making an indelible mark on me, just like how I still remember my student number to this day, almost 30 years later — 91-07093.
Even if we graduated decades apart from each other, we do have one shared experience — we all lived through and survived the pandemic. It was a scary time when it was so easy to feel lost and isolated. In the middle of everything that was going on outside, you had to balance studying with making the most out of what should've been the most exciting years of your UP Life. Ako naman, I joined GCash at the height of the lockdown. I had to learn the ropes of a new job in a new industry and make decisions, with a team that I had never met before.
We all had to survive a VUCA world. VUCA means volatile, uncertain, complex and ambiguous. Even as the world rebounds from COVID-19, we only have to look around us to realize that the struggle is not over. There's unemployment, recession, war, cyber crimes, mental health challenges at kung anu-ano pa.
I'd like to believe that UP gave us the tools that helped us power through those difficult times. At the end of it, we all emerged even better and stronger.
At this point, I would like to share with you my learnings and guideposts, which have helped me through the years. Hopefully, you can use them, as you chart your own path.
#1: You don't have to be the best. But always strive to be better, everyday.
There's a big difference between that and being the best all the time. Always find what you can improve on and how you can be better — learning from both your wins and your mistakes.
Ask yourself, how can I not be 'Mid'? How can I end with a mic drop? If you were able to survive UP, then you're in a good place for your next journey. You should understand that your most worthy competitor could only be yourself. If you always measure your value against others, it will be frustrating and make you feel like you're never enough.
You hear this a lot, because we need to keep remembering: Stop comparing yourself to others. Know what you are good at, embrace and be proud of your core strength, and bring that to the table. Then, you will be truly value-adding.
When I started as GCash CEO during the pandemic, there were so many challenges to address, it was difficult to decide where to begin.
I came from a different industry, and Fintech was unfamiliar territory to me,
I had to make decisions quickly, even as I struggled to adjust to what was happening in the world, like everyone else,
I had to rally and also rely on a team all via Zoom, and trust people, most of whom were much younger, to help with key business decisions.
Through all these, I had to remind myself of what I can bring to the table. I knew my core strengths: Knowing the customer deeply, an independent and challenging mindset that pushes boundaries, a practical approach to solving business problems, but most of all: a genuine belief in what Filipinos can offer.
The challenges brought out the best in me, in all of us. GCash is made up of individuals who are passionate, who bring their unique strengths to make an incredible team.
With that, the second principle is find your purpose and live for and by it.
Purpose…big word…Honestly, when I graduated, I didn't have a clearly defined purpose. But I suggest that you start with trying different things to find out what really interests you. Then see if it's something you can do passionately everyday – until it becomes the "why" that you strive for that's much bigger than yourself.
Purpose is that one thing that lights you up the most and for which you will always have unlimited energy.
To the Japanese, it is "ikigai", which literally means "reason for being", or "a reason to get up in the morning", or "waking up to joy".
As you mature, your purpose may evolve as well. I started out just wanting to work my way up the corporate ladder. Then when I got married, my goal shifted to supporting my family and providing them the best breaks they could get.
Then, through difficulties in my career, I learned that for me to have the energy to rally people and grow a company, it couldn't just be about money, numbers and targets. By digging deep, my purpose evolved into impacting communities – helping make opportunities available to the people around me, so their lives are uplifted – whether they're my family, friends, my team or the customers and communities that we serve.
Let me share our GCash story, and how it has been fueled by our purpose of "Making Filipinos' Everyday Lives Better".
From a country challenged in development, progress and technology –we are now one that has embraced the journey towards being digital, cashless and financially inclusive.
We are inspired by stories like that of Cocoy, one of millions who lost their job during the pandemic, who was able to start a new business by getting a GLoan with us. We have empowered over 6 Million other merchants to date.
Or the story of Bernadette, an overseas Filipino worker. She can now pay for her family's electric bill straight from Canada, and surprise her sister with her favorite chicken joy – as if she were also in the Philippines. Through GCash, over 40% of OFWs are reconnected with their loved ones back home.
And one of my favorite personal stories from one of my trips to the beach: I wanted to buy from a fisherman, but I realized that I didn't bring cash. Syempre tinanong ko, "Manong, may GCash po ba kayo?" To my delight, sabi niya "Ma'am wag ka mag-alala, may GCash ako!"
Real life stories like these are what inspires us everyday. Ang sarap ng feeling kapag nakikita mo ang impact ng trabaho. Imagine, may work ka na, nakakatulong ka pa.
Today, we are a national champion for financial inclusion and mobility, giving access to Filipinos who need it the most, especially those who were traditionally excluded.
Now, 55% of Filipinos have access to bank accounts, coming from just 29% in 2019. GCash has been a big part of this story, now serving 86 Million Filipinos here and abroad, and is used by more than 9 Million customers daily (that is bigger than the HK population!). The company is a world-recognized double unicorn, the first & only of its kind in the Philippines, and one of very few profitable FinTechs globally.
And we continue to help change a country where Financial Services has long only been for the upper class.
Today, 87% of GCash users are from the CDE economic brackets, 57% are female, 59% are aged 19-35 y.o., and 70% are from outside Metro Manila.
With our strong commitment to our customers, GCash recently ranked as the most loved brand in the Philippines, edging out even the most established ones.
Nothing can stop a team that's deeply rooted in its purpose.
#3: Grit can get you further in life than just being smart. Being ahead doesn't always guarantee success, but grit does.
Grit is resolve and courage. It's persevering and rising to the occasion despite the odds. I learned this from an early age.
Early in my career, I took a pay cut to be able to move to sales, with the goal of getting into marketing, which is a job that I really wanted. Dahil wala akong alam sa sales, gumigising ako ng maaga to talk to the merchandisers and the store personnel and learn everything about them and their business. There is no shame in starting at the bottom. Once you become a leader, you will keep going back to that experience to keep yourself grounded.
As a leader, I've also made tough and unpopular decisions that people couldn't appreciate at first.
Sometimes, it doesn't help that I'm a woman, kasi minsan may kasamang judgment. As a woman with very strong convictions, I have been criticized as opinionated, even calculated, while men who act the same way may even be praised as strategic. But since I knew I was doing the right thing, I stuck with it even though it was tough.
There will be a lot of smart people in the companies you'll be joining. But not everyone will have the same determination, passion and tenacity. Learn from your mistakes and keep moving forward.
Now while all of that sounds so heavy, let's switch it up a bit and talk about how to make the most out of life…
#4: Be grateful, be kind.
As you journey through life, I urge you to embrace two virtues that can make all the difference: Kindness and Gratitude.
Let me start with Gratitude: Be grateful for all your experiences, where life has taken you, and more importantly, for all the support that got you there. Always remember that behind your success, are people who will show up for you no matter what – your family, friends, your team or your classmates.
Take the time to appreciate them and what they do for you. These relationships make your life richer, fuller and more colorful.
I'm eternally grateful for the love and support that I get from God, my friends, and of course, my family, BJ and Tomas are here today, with Juan who is at summer school. I'm also deeply grateful for everyone I've met on my journey, especially my GCash family. Their passion, purpose and energy inspire me every day to keep me on an even keel and fuel me everytime I run out of gas.
It's this sense of gratitude that grounds me to reality and keeps me going.
Now let's talk about Kindness. In this fast-paced world, it is easy to overlook the impact a simple act of kindness can have. Always choose to be kind. Each day, try to take a moment to brighten someone's day with a smile, a kind word, or a helping hand. Small gestures can create ripples of positivity that touch countless lives. As with the support that you have received throughout your life, kindness can also mean support the other way around. Kindness is also showing up for others. Showing up for your parents, family, friends and colleagues. We do not let each other down.
When we practice kindness and gratitude, we can build a stronger and more compassionate community. We create an atmosphere where support and understanding flourish, nurturing relationships and fostering growth. We can build a nation that thrives on empathy and appreciation. So as you move forward in your own unique paths, remember the power of kindness and gratitude. Let them guide your actions and shape your perspectives, for they hold the key to a fulfilling and harmonious journey through life.
And now we are down to the last principle…
#5: Give back!
As Iskolars ng Bayan, your college education has been sponsored by the Filipinos — be proud! Always be on the lookout for opportunities to give back. As much as you can, stay here and help out your country. If you do decide to leave, come back… help the Philippines. In a country like ours – heavily mass-market with high poverty levels – any effort you make has a much bigger impact on the actual lives of people here, than if you go outside.
I've had the privilege to share the GCash story to many countries around the world — Barcelona, London, Dubai, New York, Singapore just to name a few. It's humbling to see how we've somehow inspired a lot of audiences. Not because we are the most technologically advanced company out there, but because of the impact we have on the lives of millions of Filipinos and how we've helped transform the nation — all powered by the GCash Team!
As I wrap up, please take a minute to think about how you can participate in building a stronger, more sustainable Philippines. Trust me, it is not about being the best. It is about the impact you will make, that will bring the Filipino story into the world. No matter how big or small this effort may be, every step will have a snowball effect that creates positive & meaningful waves in the country and beyond.
I am excited to see your impact towards making the Philippines a nation admired by many.
Mabuhay kayong pag-asa ng Bayan! Congratulations, UP Cesar Virata School of Business, Class of 2023!
Maraming Salamat!
***
Josiah Go is the Chair and Chief Innovation Strategist of Mansmith and Fielders, Inc. The search for the 3rd Mansmith Innovation Awards is currently underway. Read the inspiring stories of innovators in the Philippines at www.mansmithinnovation.com.